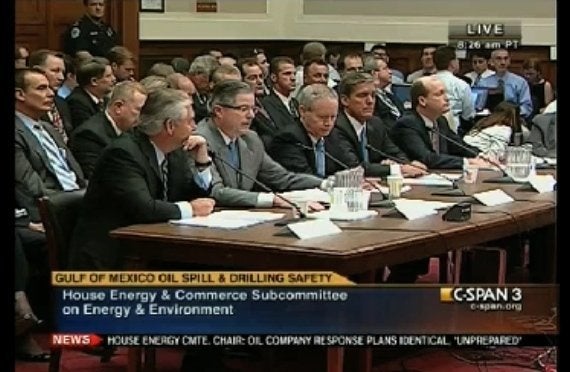 The grilling of the major oil executives at Tuesday's Congressional hearing into America's energy future got off to an early start.
Noting that most oil producers included walruses in their oil spill regional response plans despite the fact that the mammal is not native to the Gulf of Mexico, Rep. Ed Markey (D-Mass.) asked ExxonMobil CEO Rex Tillerson:
"As I'm sure you know, there aren't any walruses in the Gulf of Mexico and there have not been for three million years. How can Exxon Mobil have walruses in their response plan for the Gulf of Mexico?"
Tillerson began to describe how the plan is made up of several studies before cutting to the chase:
"And it's unfortunate that walruses were included. It's an embarrassment that they were included."
Markey then asked the other execs, including Chevron CEO John Watson and BP CEO Lamar McKay whether they were also embarrassed. They all said yes.
Related
Popular in the Community