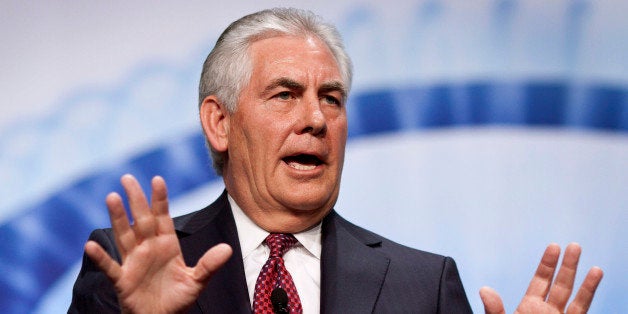 The partially built "monstrosity," as the lawsuit calls it, is adjacent to both Tillerson's Bar RR Ranch and Armey's property. The suit alleges that the water tower is diminishing neighbors' property values and "causing unreasonable discomfort and annoyance to persons of ordinary sensibilities."
Tucked into the complaint are also concerns that the Bartonville Water Supply Corp. will sell some of the stored water to energy companies for hydraulic fracturing -- also known as fracking -- and hauling the water away will create a "noise nuisance and traffic hazards."
A lawyer representing the ExxonMobil CEO told the Journal that Tillerson himself hasn't shared any explicit worries about traffic from fracking companies, but is more concerned about property values.
Fracking is a technique for extracting oil and natural gas from shale formations. Large quantities of water, along with sand and chemical blends, are pumped underground to fracture rock formations and stimulate the release of hydrocarbons. A 2012 University of Texas study estimated that shale gas production around Dallas represents about 9 percent of the city's annual water use. Another recent UT study found that Texas actually saves water by extracting natural gas and using it for power generation instead of coal.
Before You Go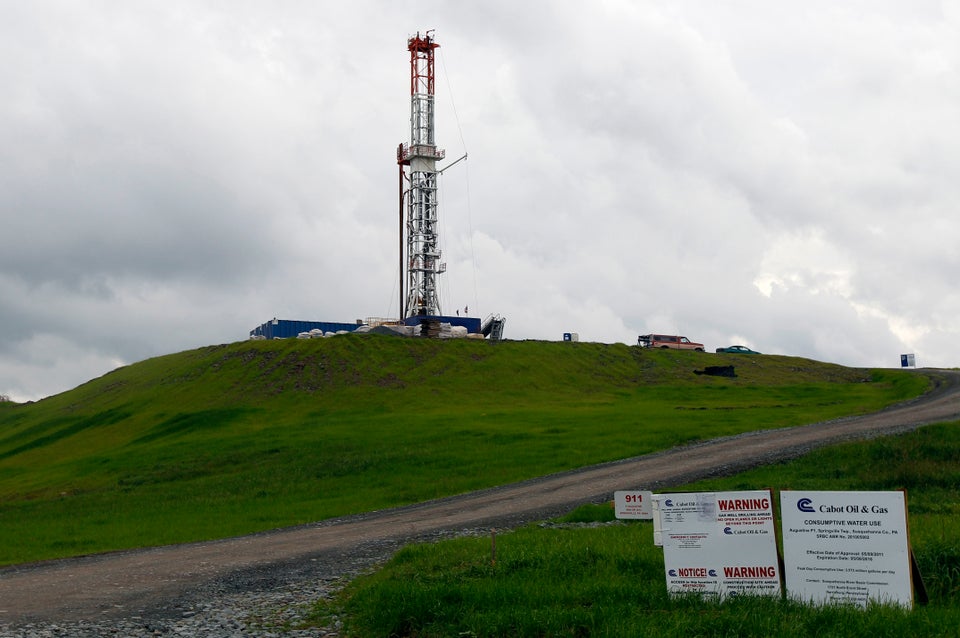 Drilling And Fracking Photos
Popular in the Community