According to a press release from its creators, the ad will reportedly air on Fox News Channel in the Denver, Colorado and Houston, Texas markets before and after Obama's State of the Union address on Tuesday, February 12.
Drew Hudson, Executive Director of Environmental Action, said in the release, "On a night where we're counting on the President to lay out a specific plan to address climate change, we're excited Fox News viewers will finally hear the truth about Exxon and the billions of taxpayer dollars they receive to help ruin our collective future."
Exxon's "business model depends on drilling for more and more of the fuels that cause climate disruption, even though fossil fuel companies have already discovered significantly more oil, gas and coal than scientists say we can safely burn," the group writes. They link to a Rolling Stone article from author and 350.org co-founder Bill McKibben, who explains, "We have five times as much oil and coal and gas on the books as climate scientists think is safe to burn."
The "Exxon Hates Your Children" site also claims Exxon "[seems] to just ignore" climate change after previously "[spending] millions funding a coordinated campaign to create confusion about climate science, which slowed the move towards a more sustainable future."
Exxon responded to the ad in December, calling it "offensive," according to The Hill. The company said in a statement: "Energy use and climate change are critically important challenges facing society that won't be resolved with media campaigns that rely on provocative language and false allegations."
HuffPost's Tom Zeller Jr. previously noted that the ad came as data showed 2012 to be the hottest year on record for the U.S., "by a staggeringly wide margin," and the Australian government "had to add two new colors to the upper range of the temperature scale used on its forecasting maps."
Related
Before You Go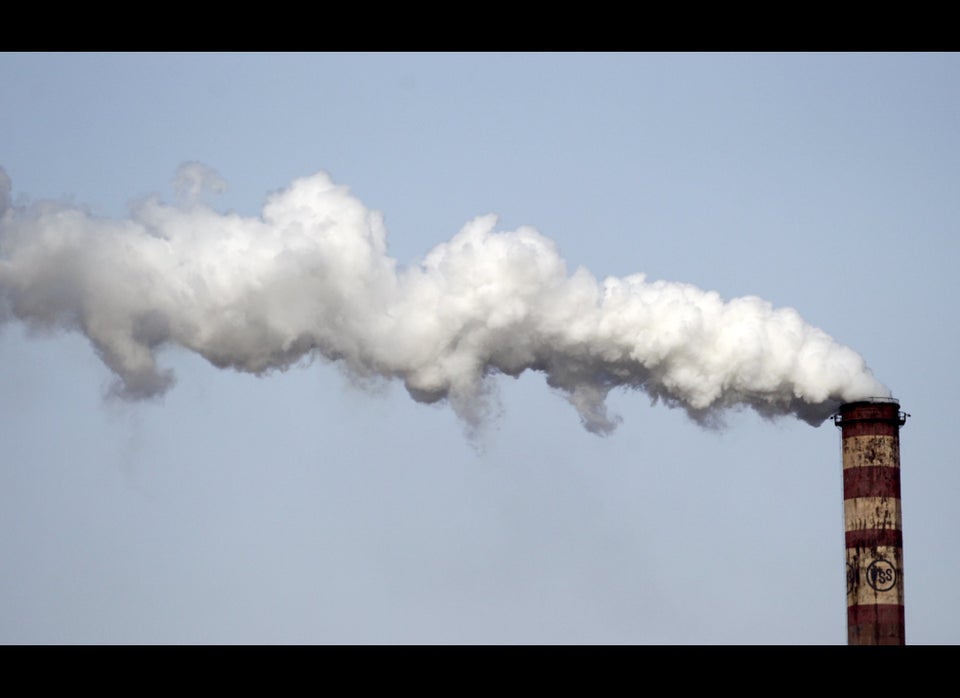 Top 10 Most Polluting Countries (2011)
Popular in the Community