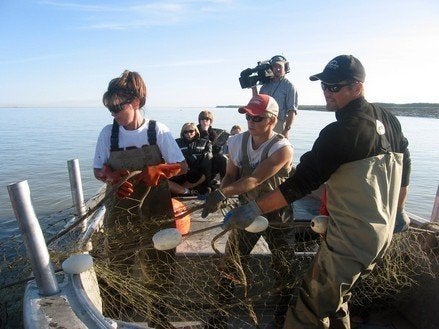 "It took years for Alaska to achieve victory. As governor, I directed our attorney general to write an amicus brief in the case, and, thanks to Alaska's able attorneys arguing in front of the highest court in the land, in 2008 the U.S. Supreme Court ruled in favor of the people," Palin wrote. "Finally, Alaskans could recover some of their losses."
The ruling reduced punitive damages for victims from $2.5 billion to $500 million. Environmentalists and plaintiffs' lawyers decried the ruling as a slap at the victims and Palin herself said she was "extremely disappointed."
Meanwhile, one of the lawyers involved says Palin played no part in the case.
"That is the most cockamamie bullshit," said Dave Oesting of Anchorage, the lead plaintiff attorney in the private litigants' civil case against Exxon. "She didn't have a damn thing to do with it, and she didn't know what it was about."
REAL LIFE. REAL NEWS. REAL VOICES.
Help us tell more of the stories that matter from voices that too often remain unheard.