An attorney from New York law firm Paul Weiss Rifkind Wharton & Garrison sent a letter to the Union of Concerned Scientists, warning the group against destroying or deleting communications related to its probes of Exxon ― including those with members of the media. The notice also went to several other non-governmental organizations, The Washington Post reported Thursday.
Ken Kimmell, president of UCS, said the Oct. 20 letter "signals that the company is planning a massive fishing expedition into UCS's internal emails and communications with others, including the press."
It comes amid climate fraud investigations by attorneys general in New York and Massachusetts. Exxon claims those probes are politically motivated.
Exxon spokesman Alan Jeffers told The Huffington Post the request for environmental groups to preserve documents is "focused on groups or individuals directly involved in a campaign to discredit our company using false allegations and mischaracterizations of the company's history of climate research and communications with investors."
"It's important that no documents are destroyed relating to their years of effort to discredit our company," he said in an email.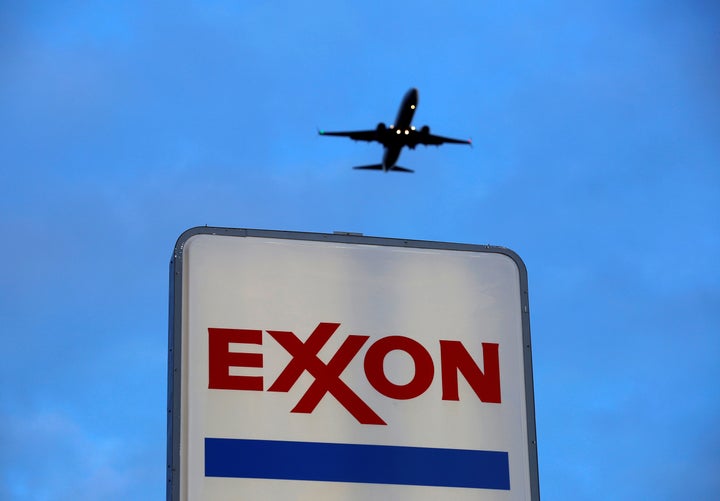 Last November, New York Attorney General Eric Schneiderman subpoenaed Exxon to obtain documents related to allegations that it had lied to the public and its investors. Massachusetts Attorney General Maura Healey joined the probe in March.
The battle that has ensued has been nothing short of a whirlwind.
In their recent letters to UCS and others, Exxon lawyers requested the groups keep all communications that may be discoverable evidence in pending or future litigation, including the ongoing lawsuit against Healey. These include emails and text messages between the environmental groups and a variety of other parties ― namely state attorneys general, former Vice President Al Gore, Bill McKibbon, co-founder of the environmental group 350.org, and attorney Sharon Y. Eubanks, the former lead counsel for the Justice Department in federal tobacco litigation. The request also specifically mentions communications with journalists.
Kimmel said its unclear how the Exxon lawyers' letter relates to the oil giant's legal disputes with state attorneys general. "It appears to be yet another effort to intimidate us from exposing climate science deception," he said in an email.
Jeffers, however, said Exxon has been left with no choice but to defend itself against probes that he called "biased, in bad faith and without legal merit." In his email, Jeffers included a link to a draft agenda for a January meeting of environmental group leaders at the Rockefeller Family Fund. First covered by The Wall Street Journal in April and later published on the conservative website The Washington Free Beacon, the letter appears to list several of the meeting participants' common goals, including "to establish in the public's mind that Exxon is a corrupt institution that has pushed humanity (and all creation) toward climate chaos and grave harm."
"We did not start this," Jeffers told HuffPost. "But we will see it through and will vigorously defend ourselves."
In a statement last month related to its request that a federal judge throw out Schneiderman's subpoena, Exxon said it had publicly recognized the risk of climate change for more than a decade. Surfaced documents, however, seem to tell a much different story.
Related
Before You Go
Here's What The 10 Leading GOP Candidates Think Of Climate Change
Popular in the Community