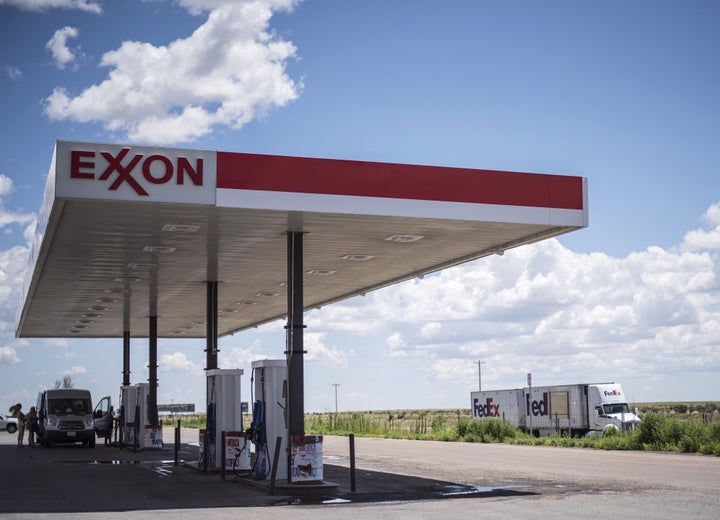 Exxon Mobil Corp. may be facing "irreversible decline" as the oil giant fails to cope with low oil prices and mounting debt, a report released Wednesday found.
The Texas-based company, scheduled to report its third-quarter earnings on Friday, has suffered a 45 percent drop in revenue over the past five years as it bet big on drilling in oil sands, the Arctic and deep-sea sites ― decisions that proved expensive, environmentally risky and politically controversial.
Combined with a two-year plunge in oil prices, ballooning long-term debt to cover dividend payments to shareholders and an evaporating pool of cash, Exxon Mobil's finances show "signs of significant deterioration," according to new research from the Institute for Energy Economics and Financial Analysis, a nonprofit based in Cleveland.
"Investors right now are getting less cash from Exxon than they have historically, and are likely to get less cash in the future," Tom Sanzillo, director of finance at the IEEFA, told The Huffington Post on Wednesday. "This is going to be a much smaller company in the future, and the oil industry is going to be much smaller in the future."
In April, Exxon Mobil was stripped of Standard & Poor's top credit rating for the first time since the 1930s. The rating agency said it worried Exxon took on billions in debt to fund new drilling projects at a time when oil prices were high. Now, with the price of crude below $50 per barrel, that debt looks risky. Despite S&P specifically citing such payments in its downgrade, Exxon Mobil actually increased its dividend by 2 cents the next day.
Usually, dividends go up as a company's stock price thrives. But shares of Exxon have trailed the S&P 500 for 10 quarters in a row, the report noted, and that's before factoring in the risks of climate change.
Unlike some of its rivals, Exxon has been slow to invest in renewable energy. CEO Rex Tillerson last year mocked the idea of investing in clean energy, likening it to losing "money on purpose." Tillerson said last week that oil prices are unlikely to rebound anytime soon, thanks to large stockpiles of oil and resurgent shale output in the U.S.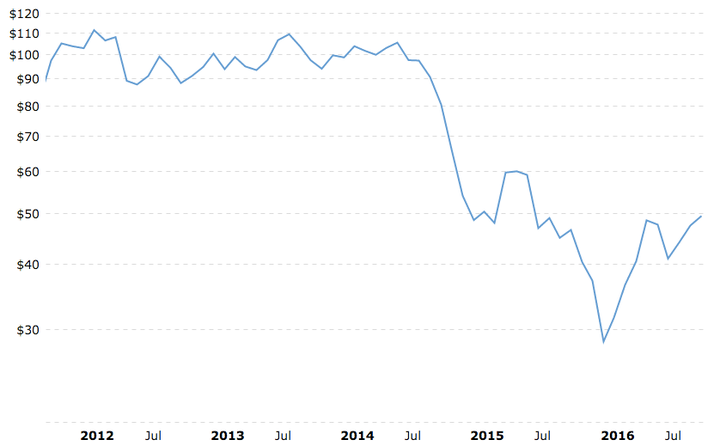 "If you're an institutional investor and you've received very good returns from a company for many years and all of sudden you don't get those returns, and all of a sudden the company is in controversy, you have to start asking questions of management," said Sanzillo, who spent years working to manage New York City's pension fund.
Exxon flatly denied claims made in the report, suggesting that the nonpartisan IEEFA ― funded mostly by large philanthropic foundations ― is serving as a shill for "anti-oil activists."
"The report and its conclusions are inaccurate and were bought and paid for by the same anti-oil activists who have been running a campaign of disinformation against our company," Alan Jeffers, a spokesman for Exxon, told HuffPost in an email. "ExxonMobil believes that its operations will exhibit strong performance over the long term as a result of disciplined investment, cost management, asset enhancement programs and application of advanced technology."
Exxon's head-in-the-sand approach could spell doom for the company, much as it did for the financially ravaged coal industry. The value of the coal sector has decreased by two-thirds since 2010. In recent months, industry giants Peabody Energy, Arch Coal, Alpha Natural Resources and Patriot Coal have all filed for bankruptcy.
Advocates for the industry, including Republican presidential nominee Donald Trump, blame environmental regulations passed under President Barack Obama for suffocating the coal business. But much of the industry destroyed itself with expensive, debt-laden bets that China's hunger for coal would never slow down. In reality, coal use fell by 3.7 percent in China last year.
"Exxon is too big of an investment and too important of a company for institutional investors to simply shrug like they did with coal," Sanzillo said. "I get that [Exxon] wants to wipe it all away. That's what everyone does, and that's what the coal industry did. Look where they wound up."
Related
Before You Go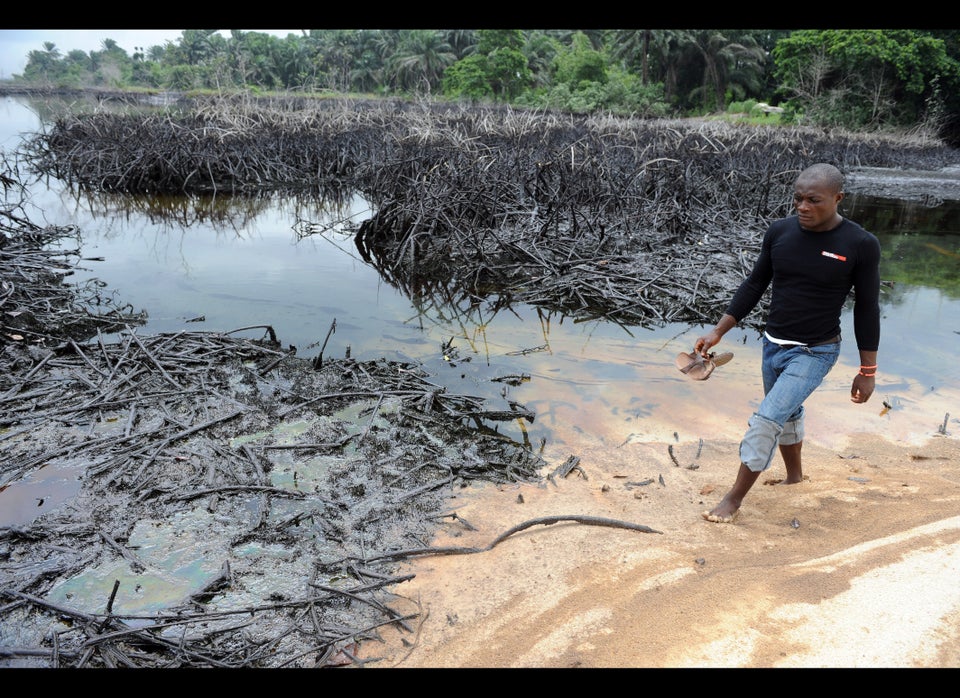 Oil Spills Since The Gulf Disaster
Popular in the Community