Exxon Mobil Corp. danced around a question on Tuesday about where it stood on President Donald Trump's executive order temporarily banning people from seven Muslim-majority countries from entering the United States.
"I'd rather not talk about specifics," Jeffrey Woodbury, Exxon Mobil's investor relations chief, said during a call with analysts to discuss last year's rocky fourth-quarter earnings. "But I will tell you that we're monitoring the situation very closely."
Although U.S. oil companies maintain few operations in the seven targeted countries, Exxon Mobil has notable business in at least one of them, Iraq.
Woodbury said the Texas-based company has a team tracking situations that could become dangerous for Exxon Mobil employees or properties overseas, including in the countries named in Trump's executive order.
"A key aspect, wherever we are in the world, including Iraq, is the security of our people and our contractors," Woodbury said. "We have a dedicated effort within the organization to ensure that we're trying to stay in front of potential threats that the organization needs to respond to in order to ensure the safety and security of our assets and people."
In retaliation for the U.S. action, two Iraqi lawmakers have already pushed a "reciprocity measure" through their country's parliament to bar American citizens ― including oil and military contractors ― for 90 days.
Two Exxon Mobil spokesmen did not immediately return an email requesting further comment.
Chief executives from other major companies, including Goldman Sachs, Uber Technologies, Tesla and Ford Motor Company have condemned the executive order. Apple, Microsoft and travel-booking giant Expedia joined a lawsuit filed Monday by Washington state Attorney General Bob Ferguson, alleging the ban will hurt their future earnings.
But Trump has suggested that he would gut regulations on the oil and gas industry, and Exxon Mobil may be hesitant to criticize a friendly administration. Woodbury also declined to comment on the president's threat to impose border taxes on businesses he disagrees with, saying merely that Exxon Mobil would continue to "advocate for free-market principles."
Asked about sanctions on Russia, which Trump has suggested he would lift, Woodbury again declined to comment beyond saying the company would continue to comply with existing restrictions. Exxon Mobil has significant investments in Russia.
The company's silence on the travel and immigration ban echoes its former CEO Rex Tillerson, who stepped down in December after Trump nominated him for secretary of state. Senate Democrats tried and failed to delay Tillerson's full confirmation vote this week to allow for time to probe his views on the executive order.
Another energy giant, Chevron Corporation, has had investments in Iraqi Kurdistan since 2012. So far, the only oil industry worker apparently affected by the president's ban has been a Chevron engineer in Houston, The Texas Tribune reported.
"Chevron is a global company that values the contributions of all employees and partners regardless of their country of origin, religion, race, sexual orientation or gender," Chevron said in a statement. "We are reviewing the Executive Order to understand any implications for our employees."
Exxon Mobil's earnings badly missed forecasts as the company slashed the estimated value of its natural gas assets in the U.S. The firm reported fourth-quarter earnings of $1.7 billion, down from $2.8 billion a year earlier.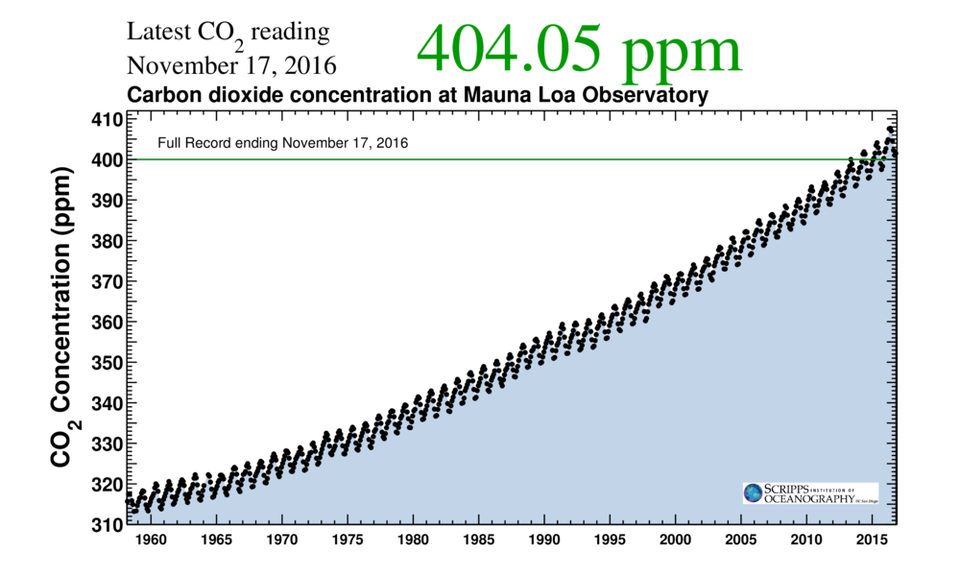 Climate Visuals For The Climate Change Denier In Your Life
Popular in the Community