An attorney for the oil giant explained Tuesday in a letter to a New York state court, filed as part of a climate fraud investigation, that emails from Tillerson's secondary account, which used the pseudonym "Wayne Tracker," went missing as a result of a "unique issue." The lawyer said the account was exempted from a "file sweep" that prevents emails from being automatically deleted ― an issue "limited to the Wayne Tracker account."
Tillerson, now President Donald Trump's secretary of state, used the Wayne Tracker account to discuss climate change and other matters with members of the company's board, according to New York Attorney General Eric Schneiderman, who subpoenaed Exxon in November 2015 to obtain documents related to allegations that it had lied to the public and its investors about the risks of climate change. The investigation is ongoing.
A lawyer for Schneiderman's office described the revelation of lost Tillerson emails as a "bombshell," Reuters reported.
Amy Spitalnick, a spokeswoman for Scneiderman, told HuffPost the court's order that Exxon "finally produce all documents from its management committee, and to provide clear answers to the AG's office about any documents ― including those from alias accounts ― that were lost," comes 16 months after the documents were subpoenaed.
Exxon spokesman Alan Jeffers said the company doesn't expect its court-ordered production of documents will be "significantly impacted" by the email issue. "Many of the emails" from the Wayne Tracker account were sent to other Exxon employees and can be recovered, he said.
Exxon has argued in court documents that Tillerson's use of the secondary account was "entirely proper" and "allowed a limited group of senior executives to send time-sensitive messages to Mr. Tillerson that received priority over the normal daily traffic that crossed the desk of a busy CEO."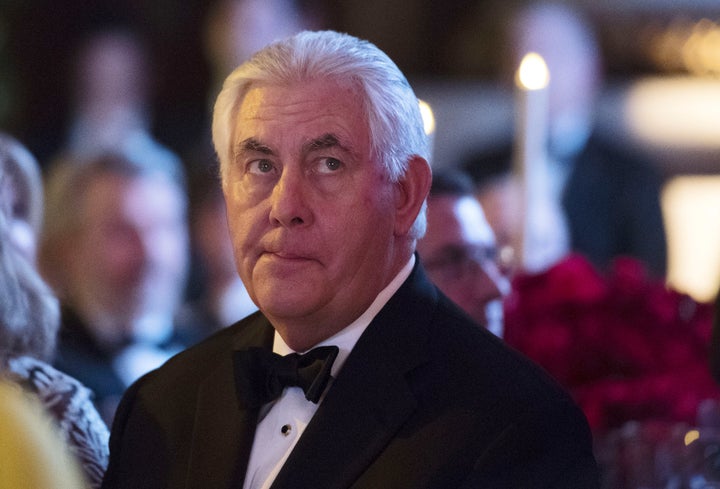 Exxon attorneys acknowledged in Tuesday's letter that emails for a full year prior to September 2015 originally were believed to have disappeared, but a second search recovered all but about three months worth.
Environmental groups said the missing emails and Tillerson's use of an alias account speak volumes.
"The nondisclosure and apparent destruction of information clearly relevant to both governmental investigations and Exxon investors raises grave questions about the management of the company," Carroll Muffett, president of the Center for International Environmental Law, said in a statement. "More fundamentally, the 'loss' of high-level communications directly relevant to climate risk adds to mounting evidence that the company engaged in a decades-long ― and apparently ongoing ― pattern of concealment, deception, and potential fraud on climate change."
Exxon has faced mounting legal troubles in recent months. A year ago, shortly after Schneiderman issued his subpoena, a coalition of state attorneys general, including Maura Healey of Massachusetts, pledged to crack down on corporate climate fraud. The move came in response to reports by InsideClimate News and the Los Angeles Times that Exxon executives were aware of the climate risks associated with carbon dioxide emissions, but funded research to cover up those risks and block solutions.
In June, Exxon hit back, filing a lawsuit against Healey in the company's home state of Texas in an effort to bar a civil investigative demand. In October, Exxon filed a motion in U.S. District Court in Fort Worth, Texas, that sought to invalidate Schneiderman's subpoena, arguing that investigations by the New York and Massachusetts attorneys general were "biased attempts to further a political agenda for financial gain." The company claimed that "revelations from third-party disclosures about secret and deliberately concealed collaboration with anti-oil and gas activists and a private law firm" had shown that the attorneys general were "incapable of impartial investigations" and were "attempting to silence political opponents."
In addition to the fraud investigations, the Securities and Exchange Commission is investigating how Exxon Mobil values its future projects amid climate change and plunging oil prices.
Tillerson, whose middle name is Wayne, retired from Exxon in December after 41 years with the company. He has refused to admit the company knew about climate change decades ago.
Before You Go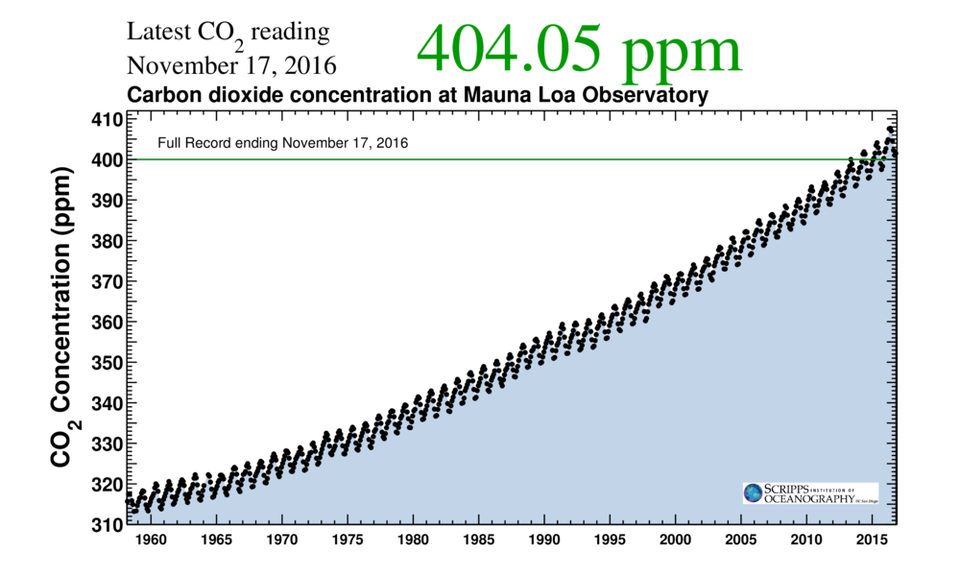 Climate Visuals For The Climate Change Denier In Your Life
Popular in the Community