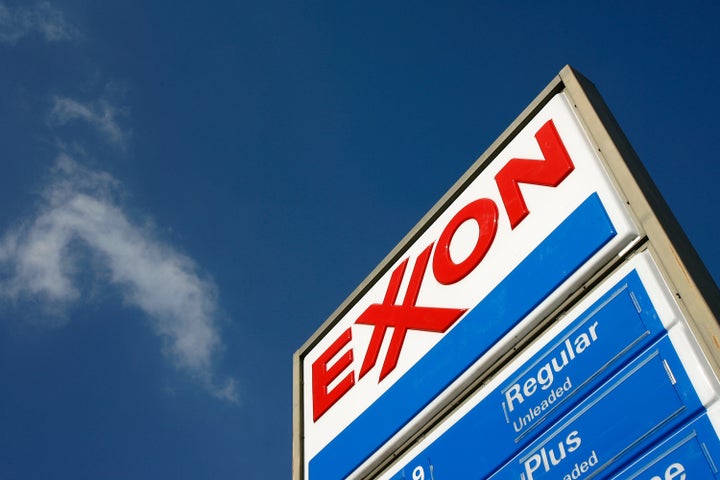 A group of shareholders in ExxonMobil urged the oil giant on Tuesday to detail the resilience of its business model to climate change, a month after the Paris agreement set the world on course to transform its fossil fuel-driven economy.
The coalition of investors represents nearly $300 billion in assets under management. The group includes New York State Comptroller Thomas P. DiNapoli, the Church of England, the Vermont State Employees' Retirement System and the University of California Retirement Plan.
A global climate agreement reached in Paris last December commits both rich and poor countries to hold a rise in global average temperature to well below 2 degrees Celsius and to try and limit global warming to 1.5 degrees.
The shareholder proposal filed by the coalition asks ExxonMobil to publish an assessment of how its portfolio would be affected by the 2 degree limit to, and beyond, 2040.
In particular, it should include an analysis of the impacts on its oil and gas reserves.
"The unprecedented Paris agreement to rein in global warming may significantly affect Exxon's operations," DiNapoli, who is Trustee of the New York State Common Retirement Fund, said in a statement.
"As shareholders, we want to know that Exxon is doing what is needed to prepare for a future with lower carbon emissions. The future success of the company, and its investors, requires Exxon to assess how it will perform as the world changes."
Over the past year or so, several large U.S. investors have been pushing for the oil industry to detail the risks of climate change to their business models.
In April last year, Calpers, the largest U.S. public pension fund, along with 60 other institutional investors, asked the U.S. Securities and Exchange Commission to make oil and gas companies publish analysis of climate change risks.
Other oil majors, such as Shell and BP, have already agreed to disclose how they will be affected by efforts to dramatically reduce greenhouse gas emissions.
Exxon, the world's largest publicly traded oil company, has said it has worked transparently for years on climate science and has properly disclosed business risks.
Last year, environmental groups asked the U.S. Justice Department to investigate the company after reports that Exxon executives had downplayed warnings on global warming by the company's own scientists.
Popular in the Community