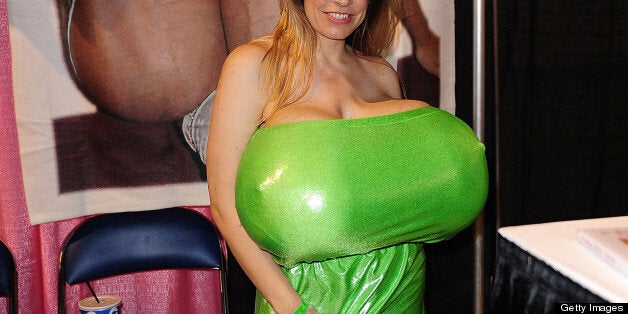 Moving the Exxxotica trade show, with its bevy of porn stars, sex toys and nightclub afterparties, from South Beach to Fort Lauderdale may seem counterintuitive. But take it from an old hand at porn and Fort Lauderdale: It's nothing to be afraid of.
"It's actually pretty tame. Definitely not as raunchy as people think, though you can find that if you want to look hard enough," adult-film legend Ron Jeremy says of what you'll see this weekend at the Greater Fort Lauderdale/Broward County Convention Center.
Jeremy, who can recall plenty of trips to Fort Lauderdale as a Queens College student on spring break, calls modern-day Fort Lauderdale "a conservative city" that can use the kind of "couples-friendly" liberation that Exxxotica offers.
"To quote Larry Flynt, 'Relax. It's only sex,' " Jeremy says.
For the past seven years, Exxxotica has been held at the Miami Beach Convention Center, where executive producer J. Handy created the show that now travels to Chicago, Atlantic City and Edison, N.J., just outside New York. Handy says his relationship on Miami Beach soured as new management at the convention center became ever more focused on its most-popular client, Art Basel.
But Handy says he jumped at the chance to move to Broward, where he'll be closer to the event's target audience: blue-collar men and women between 30 and 60 with a little money and curiosity.
"It took us awhile to understand more of how South Florida works," says Handy, who lives in Philadelphia with his wife and their two children, ages 4 and 1. "Fort Lauderdale, locationally, is better, especially when you look at sheer population of the surrounding area. We never did get a whole lot of people from [South Beach], and we were losing a lot of northern people who were not willing to make the drive. We think we're going to pick up a lot of people from West Palm Beach, too."
Click below for photos from past years of Exxxotica, previously held at the Miami Beach Convention Center. Story continues below. (WARNING: NSFW)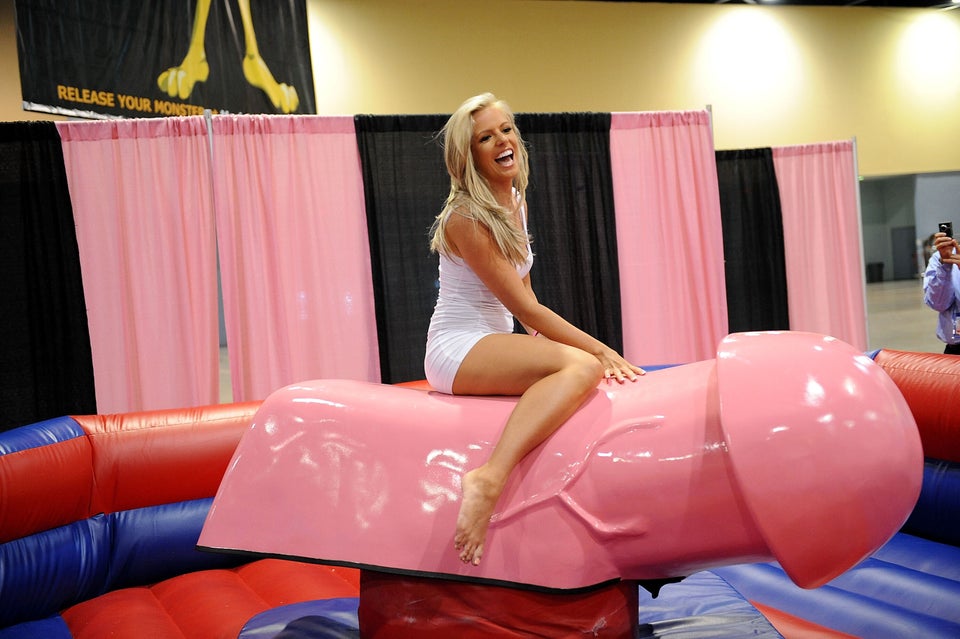 Exxxotica South Florida (NSFW)
The South Florida edition of Exxxotica is "the flagship," says Handy, predicting this weekend's show will be the largest of the 17 Exxxotica shows held nationwide so far at about 100,000 square feet and at least 150 film stars. He estimates 20,000 people will attend and that Exxxotica will put at least $1 million into the local economy, including about 300 rooms booked for staff, talent and sponsors at the nearby Hilton Fort Lauderdale Marina hotel.
Among the performers expected in Fort Lauderdale over the weekend are Farrah Abraham, the star of MTV's "Teen Mom" whose recently released sex tape has done Kim Kardashian numbers; Sarah Palin impersonator Lisa Ann; and Jeremy, who will make one of his first public appearances, 30 pounds lighter, after heart surgery in January.
For those people who can't make it to the show, tony, touristy Las Olas Boulevard will be home to several porn star-hosted Exxxotica afterparties, with Alexis Texas, Tasha Reign, Allie Haze and others appearing at Vibe Las Olas and its sister nightspot, O Lounge. Paradise at the Seminole Hard Rock complex in Hollywood has a Friday party booked with "Teen Mom" Abraham hosting.
Vibe owner Tim Petrillo says he hasn't gotten any pushback on the club's parties and doesn't expect to. Last Halloween, Vibe hosted a "Fifty Shades of Grey" party complete with bondage paraphernalia and skin-baring costumes. It was the club's best-attended event and has been the most-viewed feature on its website.
Fort Lauderdale and Las Olas Boulevard both have changed, Petrillo says.
"Sex is just not a big deal anymore. The attitude toward these events has changed dramatically," he says. "Fort Lauderdale is becoming younger and, frankly, for that generation, it's not a taboo."
Petrillo, a longtime Fort Lauderdale restaurateur, says it's been more than a year since he first sat down with Exxxotica organizers about the possibility of the move to Broward County and parties at Vibe. He has come away impressed.
"They are very professional, preppy kind of guys, who are just selling a product," he says. "Their product happens to be sex."
Among all the scantily clad at the Broward Convention Center, you will find seminars with titles such as "Webcamming for Fun and Profit," "A Girl Guide to Picking the Perfect Sex Toy" and "All Tied Up: The Beauty of Bondage." There's also an "interactive dungeon" that organizers tout as twice the size of last year's.
The Street Kings Car Show will display hundreds of cars and motorcycles all three days, and Fort Lauderdale-based Cupcake Burlesque, Magic City Burlesque and the Shimmy Shake Revue are among the local dance troupes scheduled to perform.
New this year will be a Mr. Exxxotica contest on Friday, which is also ladies' night, when women get free admission. Handy expects 4,000 women to attend on opening night.
This had been a typical month at the Broward Convention Center, which hosted a couple of college graduations, the Fort Lauderdale Home Design and Remodeling Show and a gathering of the International Parking Institute. Regional general manager Mark Gatley calls Exxxotica "a little different," but says "due diligence" investigations with the convention center and police in Miami Beach came back with no negatives.
"These guys are professionals at what they do. They just want to put on a successful show and make a little money," says Gatley, who has been with the convention center since 1992.
Gatley says rumors have been rippling through the local tourism industry that additional Exxxotica-inspired events are being booked. "This event has potential for more activity throughout the economy," he says.
bcrandell@tribune.com ___
(c)2013 the Sun Sentinel (Fort Lauderdale, Fla.)
Distributed by MCT Information Services