When it comes to skin care, the most basic steps anyone can do (aside from washing your face) is moisturize and apply sunscreen. But then, of course, there are a slew of hyper-specific products out there meant to address each of our skin woes. One such product is eye cream.
Are you really doing your eyes a disservice if you use regular moisturizer instead of an eye-specific cream? We spoke to dermatologists to get some answers.
Do you need to use a separate cream for your eyes?
The short answer is yes, Dr. Rachel Nazarian of Schweiger Dermatology Group in New York, told HuffPost.
Ultimately, she explained, "even though the skin around the eyes is still skin, it has some other concerns that are a little bit different than other areas of the body, primarily that it's a little more sensitive [and] delicate."
She added that the concerns one might want to address around the eyes ― such as dark circles ― aren't necessarily the same as what one would like to address on the rest of the face.
The main goal of an eye cream, aside from brightening the eye area and reducing the look of fine lines, Nazarian said, is "to deliver the same ingredients you would use on the other parts of the face but at doses that are gentle enough to not trigger irritation in a delicate area of the body."
What's the difference between eye cream and a regular moisturizer?
As Nazarian explained, eye creams may be formulated with some of the same active ingredients as moisturizers, or even certain anti-aging products like retinol creams, but they're made with lower doses or aren't as potent. (That is somewhat ironic, considering eye creams often cost more per ounce than facial moisturizers). The reason is that the thin skin around the eyes absorbs better than the thicker skin on other areas of the face, and overdoing it in this area with something too strong can cause irritation, as both Nazarian and Dr. Fitzgeraldo Sanchez, director of dermatology at Maiden Lane Medical Group in New York, told HuffPost.
Basically, eye creams are just specially formulated moisturizers meant to be used on a specific area of skin.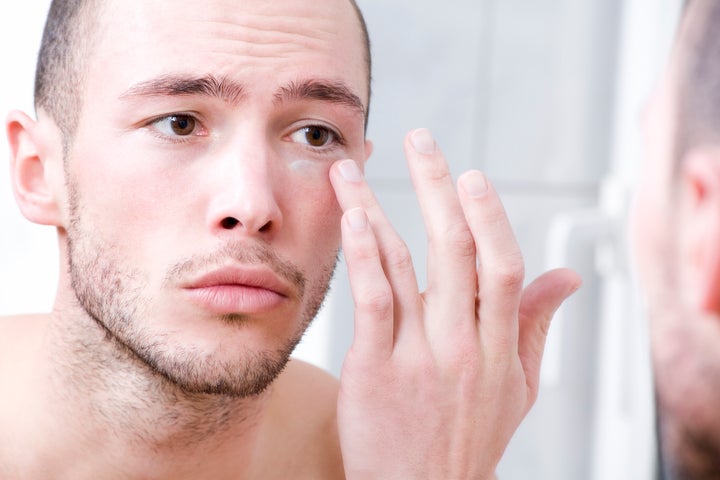 What should you look for in an eye cream?
Sanchez told HuffPost that when looking for an eye cream, the safest option is to choose something that's fragrance free and hypoallergenic.
"If you're using a cream that's thick with fragrances, I would probably keep that away from my eyes," he said, noting that scented products can cause irritation or allergic reactions around the delicate eye area. Sanchez's go-to brands for eye creams include Lancôme, L'Oreal and Clinique.
Nazarian noted that a lot of eye creams also include caffeine, which "may have an immediate tightening effect that is somewhat temporary, but perhaps it makes people look a little bit nicer almost immediately, within a couple minutes to an hour." (Her go-to recommendation is Senté eye cream.)
As mentioned earlier, though, many eye creams will contain the same ingredients as facial moisturizers, just at different potencies.
Are any all-over facial moisturizers safe to use as eye creams?
If the moisturizer you're using on your entire face is just made to simply moisturize the skin and protect the moisture barrier, it is totally fine to use around the eyes, Nazarian said. It's when you start using acne products or anti-aging creams that you probably want to avoid the eye area, as those products can be irritating.
Nazarian did note, however, that some people can build up a tolerance to stronger products like facial retinol creams, for example, which treat the signs of aging and typically have a higher percentage of the active ingredient.
"Many people, if they have been using creams on their face long term, I actually will give them permission to slowly bring it up around their eyes," she said. "Over time, they may not have those side effects of dryness or flakiness, and they can at least benefit from the really good ingredients [those products] have to offer."
To the opposite effect, both doctors agreed that you can use an eye cream to moisturize your entire face (Beyoncé's makeup artist apparently swears by it), but it's not any better than using an actual facial moisturizer.
"You're actually better off not using an eye cream for your whole face because your whole face can tolerate much higher strengths of the medication and active ingredients," Nazarian said. "You're more likely to get better results if you're using something with higher potency."
"You're going to get benefits if you're using eye cream everywhere," she added, "but there are probably going to be better benefits to using a regular-strength cream everywhere."
And, as Sanchez noted, "it's going to be an expensive affair."
When should you start using eye cream, and does it actually work?
Sanchez and Nazarian agreed that eye cream should be a regular part of any skin care routine.
″[From your] teens into adulthood, you should be using moisturizing eye creams," Sanchez said.
Nazarian's rule of thumb is: "If you're old enough to ask, you're old enough to use one."
"[Skin] is an organ, and it needs maintenance. It's really never too early for maintenance," she added.
When it comes to using eye creams specifically for anti-aging, Nazarian said, "you're aging every day; you should be anti-aging every day. There should be something on board to at least help protect that area from the daily free radical damage that happens."
If you're still skeptical about whether eye creams really work, both dermatologists agreed that while these products can be beneficial, they're not miracle workers.
For example, Nazarian said, eye creams are good for brightening the area under the eyes and perhaps helping with slightly saggy skin. But, she noted, there are things that won't be "fixed" with a cream.
"A lot of people will have a little fat pad that creates a little bulge under the eye," she said. "There's no eye cream in the world that will solve that."
"But I do think we need to give good eye creams credit," she added. "They can definitely solve some problems, if not at least fend off [more invasive] solutions for several years."
Support HuffPost
A No-B.S. Guide To Life
Before You Go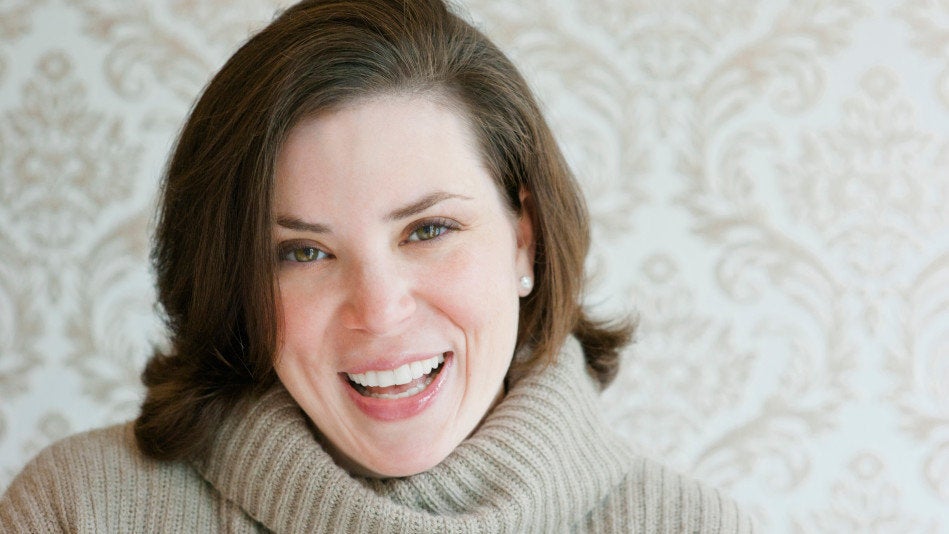 The Skincare Routine of 5 Top Dermatologists
Popular in the Community