To see how technology has impacted her family members, Chelsey Hale decided to capture the moments when they were wrapped up in social media, and the results are eye-opening.
The photographer from Watertown, New York, decided to focus on technology for a school photo assignment after she wrote her senior paper on the effects of social media. Hale told The Huffington Post that her photos, which mostly feature her mom, dad and sister along with a few friends, reflect how social media impacts relationships between family members.
"Families are becoming very detached from each other due to social media," she said. "Nowadays at the dinner table, instead of discussing how everyone's day went or making plans for the weekend, family members are scrolling through their news feeds."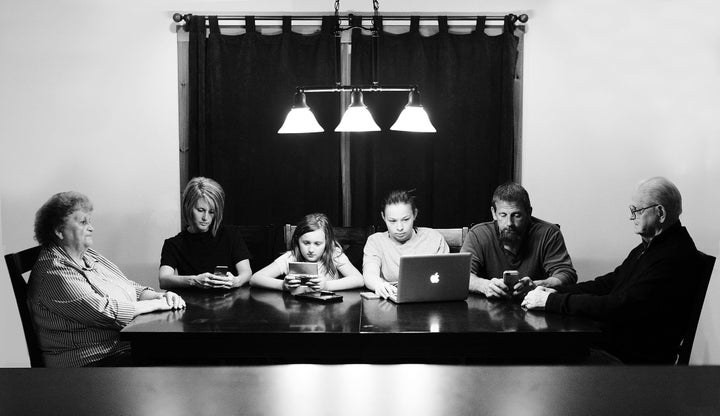 Hale also said that social media makes it easy for kids to cyberbully each other and communicate things they might not say in person. Hale believes that spending too much time plugged-in affects the way children interact with each other.
"Children are making social media accounts as young as 8 and 9 years old these days, which means instead of playing outside with their friends, they are commenting back and forth with them on posts," she said.
The photos showcase different social media situations that highlight how technology can have a controlling presence. In one photo, a girl's wrists are tied up by a cord that is attached to her iPhone. Another echoes street art from a Vancouver-based artist that shows a little boy crying after receiving no likes, comments or followers on Instagram.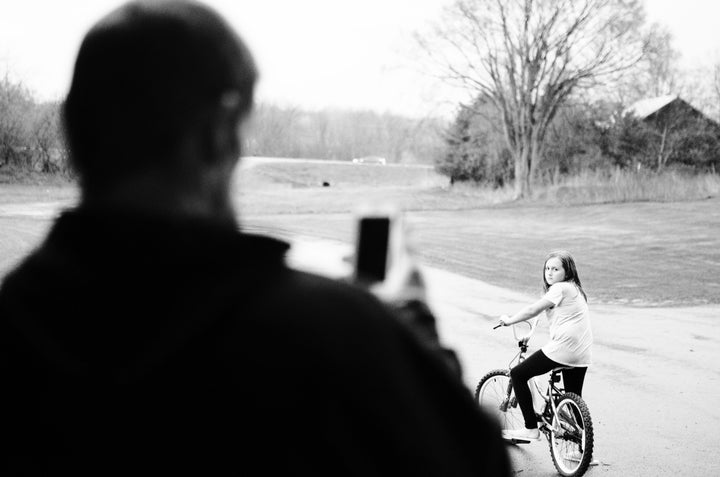 A poster of all the photos from Hale's social media series is available to purchase on her photography site. She hopes to spread her message about technology and encourage people to "wake up and log off."
"We need to keep spreading awareness and encouraging people to set down their electronics, engage in conversation, experience nature and enjoy the life that is right in front of us," she said.
Before You Go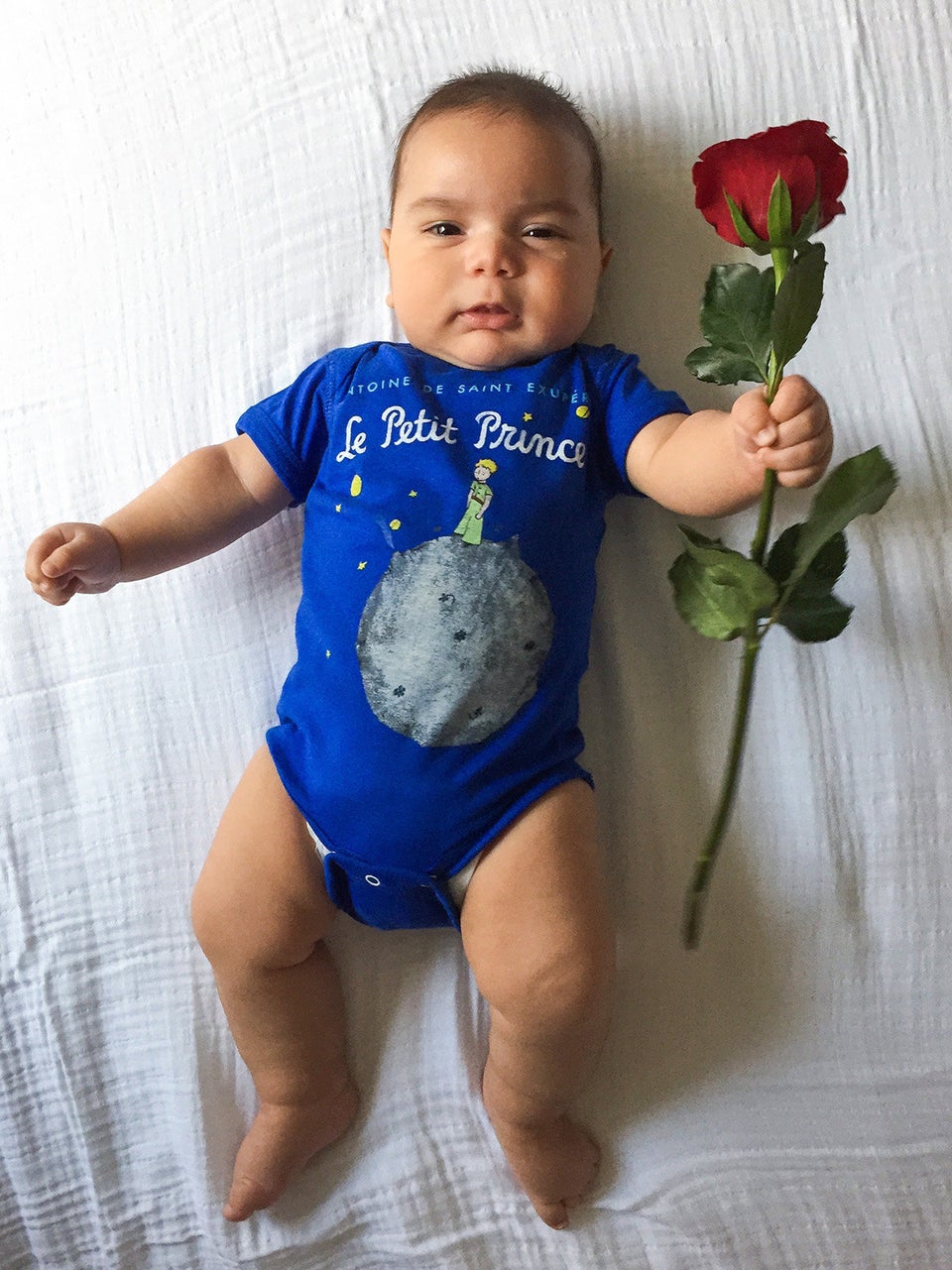 Creative Mom Takes Funny Photos Of Newborn