Sweeping can be a pain-inducing chore: The crouching over and squatting required to sweep every last piece of debris into a dustpan is hard on the back.
The Eye-Vac is a very low-maintenance home appliance that won't have you bending over backward for it. It's pretty much the dustpan of your dreams: You sweep dust bunnies, dirt and pet fur to the base of the device, wherever you decide to store it, and the Eye-Vac sucks it all up into its filtered canister.
The gadget also features a manual mode, so you can sweep up enormous piles of dirt or golden retriever fluff and enjoy the satisfaction of watching it all get sucked up at once. (It's also for convenience' sake.)
Just like your standard DustBuster, the Eye-Vac has a bagless canister that can easily be dumped out and reused.
Reviewers on Amazon say the heavy duty version works great in hair salons, homes with an abundance of pet hair and more industrial spaces. Both models should be used on hard flooring.
Eye-Vac's slightly cumbersome style looks a little bit like something out of "The Jetsons," but it sure beats having to lug a dustpan around.
Related
Before You Go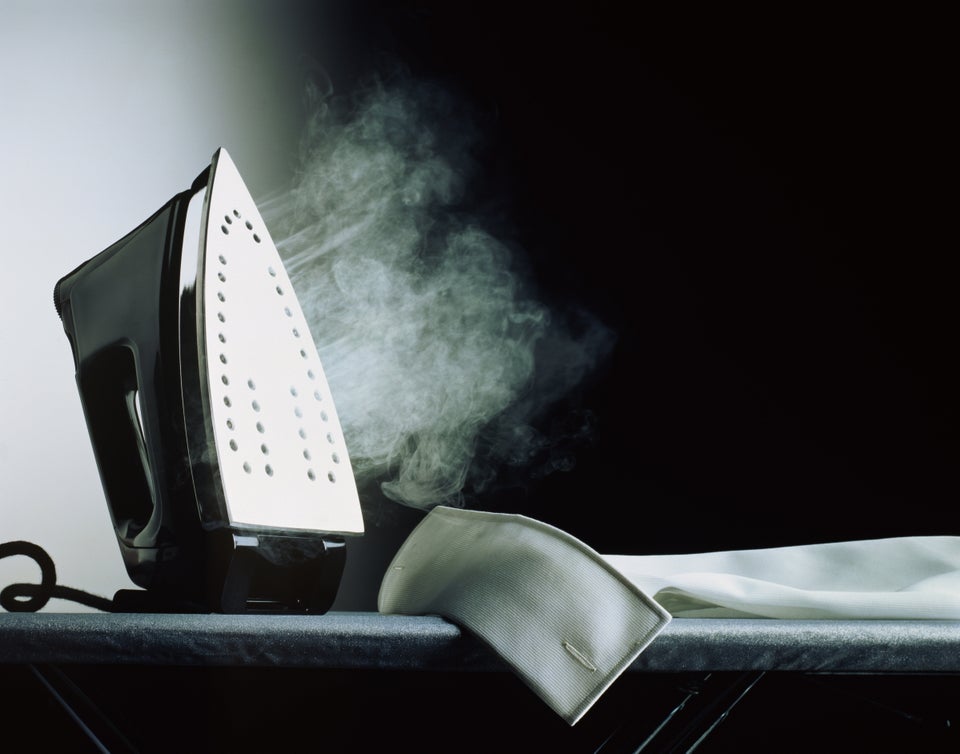 Cleaning Tips That Will Change Your Life