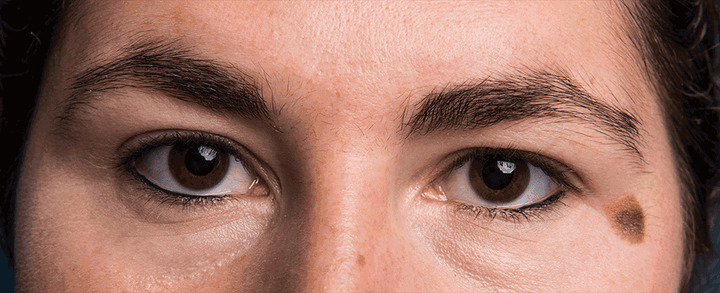 If eyes are the windows to the soul, then my soul has long been blocked by unruly, chaotic curtains ― my eyebrows.
Over years of attempting to restore order and countless conversations with friends who have better eyebrows than I, I've learned a few things. Everyone has an opinion, and everyone thinks their way is the best way. Tweezing, waxing, threading ― you name it, someone's done it.
But who, if anyone, is actually right? I was determined to find out.
Armed with a thirst for knowledge and a low threshold for pain, I embarked on a months-long journey to know, once and for all, which brow practice reigns supreme.
I started out with waxing. Yelp digging and website roundups led me to Dee Subkhanova at Bliss. Having the most experience with and tolerance for wax, I was hopeful that Subkhanova would give me perfectly groomed brows in just one, pain-free session.
Of course, as I would come to find, Subkhanova is an esthetician and wax/saser specialist, not a wizard with magical powers.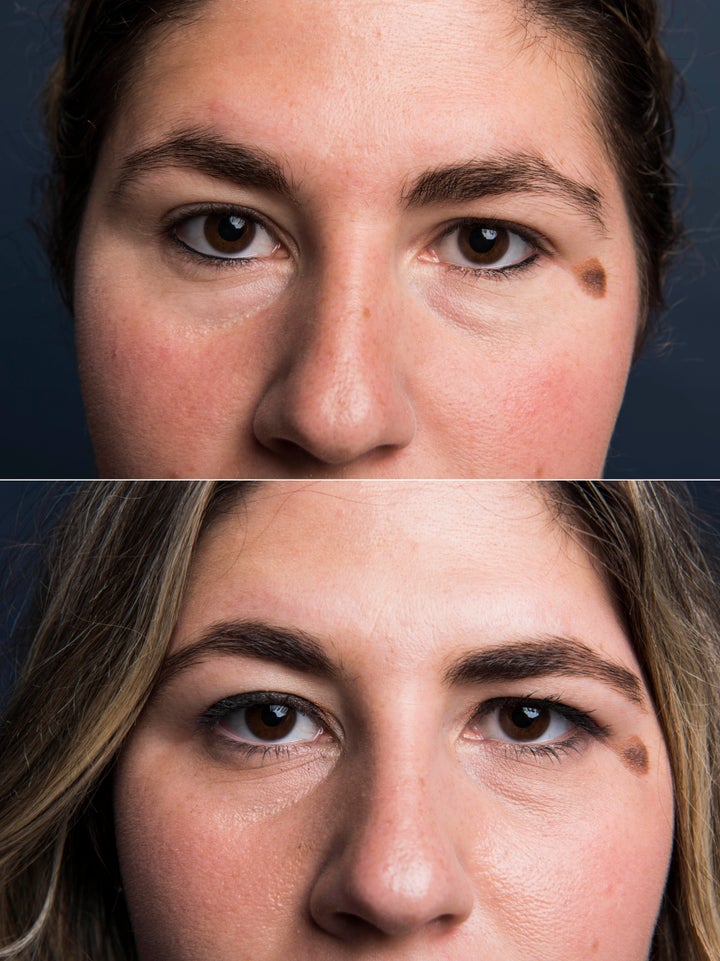 At $35 a pop and with visits recommended at every three weeks, a visit to Bliss is a bit of an indulgence ― but not all waxing services at other salons are so costly.
For those who favor efficiency, waxing might be for you. "Wax takes a lot in one pull, and we try not to go so close to the shape," Subkhanova said, adding, "we go in afterward and pluck for shape."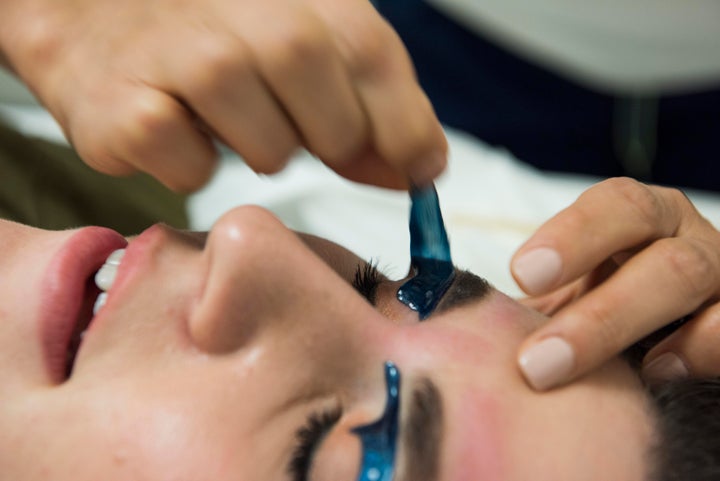 Subkhanova also told The Huffington Post that while waxing is good "for all skin and hair types," people using retinol products should opt for tweezing instead. She encouraged me to keep coming back for a few months ― a lesson I would soon learn applies across the board.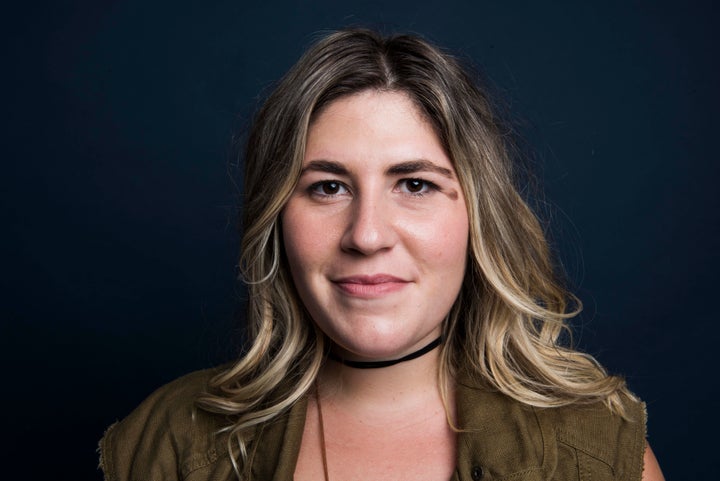 That, folks, brings us to threading, three weeks later. This was the one I was most nervous about. The first time I ever got threaded, I was in high school and the pain was so unbearable I got through one brow and had to leave. It is also the method that has historically gotten me the most eyebrow compliments, something I typically am pressed to receive.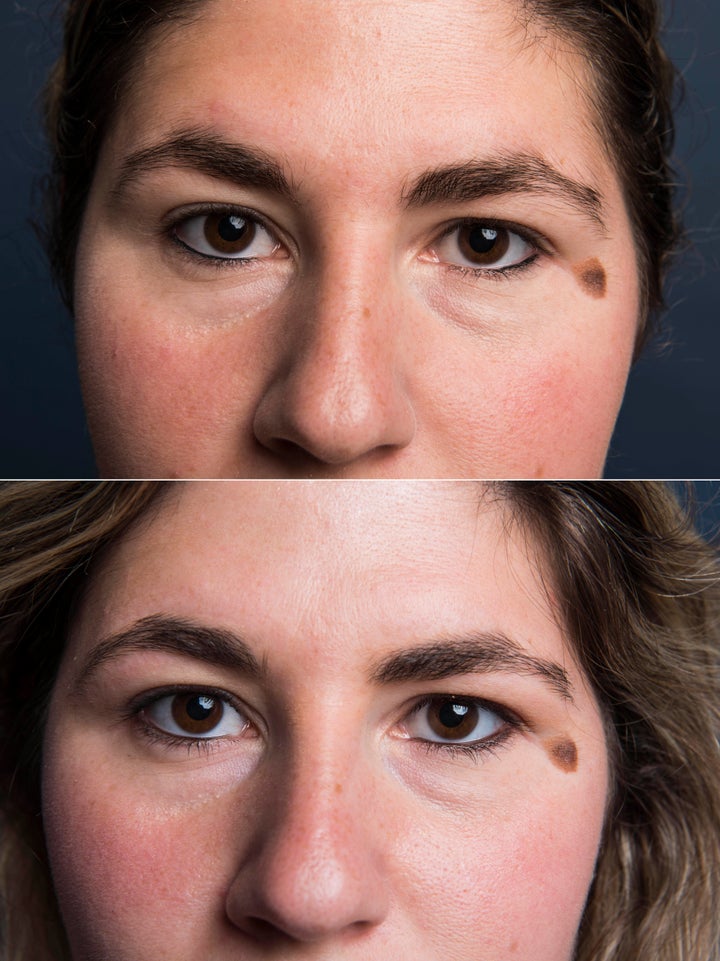 I landed at Wink Brow Bar, where its founder, Umbreen Sheikh, made a strong case for the method I'm so afraid of. She explained that their thread is coated with an anti-bacterial lining that not only is better for the skin, but actually feels softer and less painful.
When asked why threading is the superior alternative to waxing or tweezing, Sheikh cited a few reasons, including preciseness, speed and flexibility. "Hairs don't have to be so long to be threaded as they do with other methods, so you're able to remove excess hairs that maybe are growing in at different times different speeds all at the same time," she said.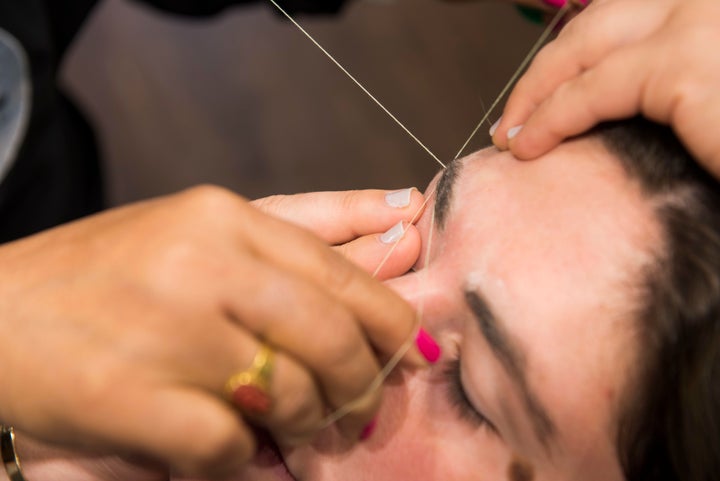 Sheikh added that while threading is a good option for pretty much any skin type, people with loose skin might not have as great of an experience.
A session at Wink is $20, and Sheikh recommends coming in every two to three weeks. As with waxing, I was told that getting them to a place I'm happy with would take time.
I have to say, as someone who typically finds threading to be unbearable, the experience was faster and way less painful than what I'm used to. "You're usually in and out in six to seven minutes," Sheikh said. Perhaps it was the special thread, or perhaps I'm just not as much of a baby as I used to be. Either way I was impressed ― and happy with the way they turned out.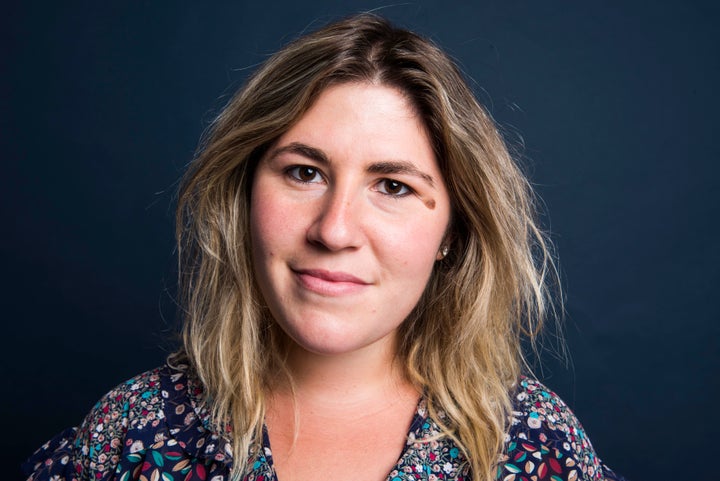 Tweezing happened one month later, when it finally felt like I needed to have my situation handled. Sania Vucetaj and her Brow Bar are endorsed by a slew of celebrities, including Sarah Jessica Parker. That was reason enough for me to give shaping (aka tweezing) a try.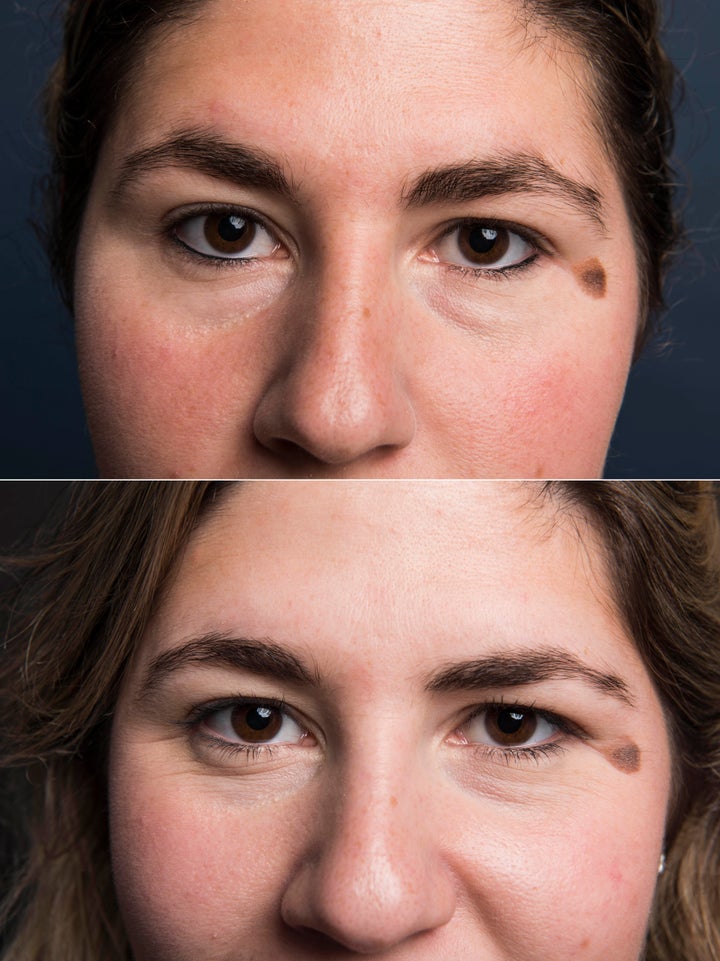 This method has an edge in that it appears to be the easiest one to DIY. Vucetaj told me she tells clients, "If you don't have someone great near you, do it yourself." That notion lends itself to other clients, who might find the $85 per session with Sania herself every four to six weeks a little daunting. "Once you get them where they need to be, you can clean up yourself. Over time, it's actually less maintenance, not more," she said.
Vucetaj, who also created her own editor-approved brow pencil, proceeded to shatter my entire nightly routine dreams by explaining that "creams, lotions, foundations and sunscreens stunt the growth of the hair" and I should be more mindful of product placement. She went on to echo the sentiment that true brow satisfaction takes between "six months and a year."
Painwise, tweezing is somewhere in the middle between waxing and threading for me. It's quick and precise. Vucetaj tells me that "each hair makes a statement," making tweezing an option more difficult to screw up. Like Sheikh, Vucetaj lamented on waxing's issue of stretching the skin.
Vucetaj says the most important thing is to go to someone with a ton of experience. "The method means a lot, but it's really about the person doing your brows. You need to make sure that person understands the shape, and that comes from experience," she said.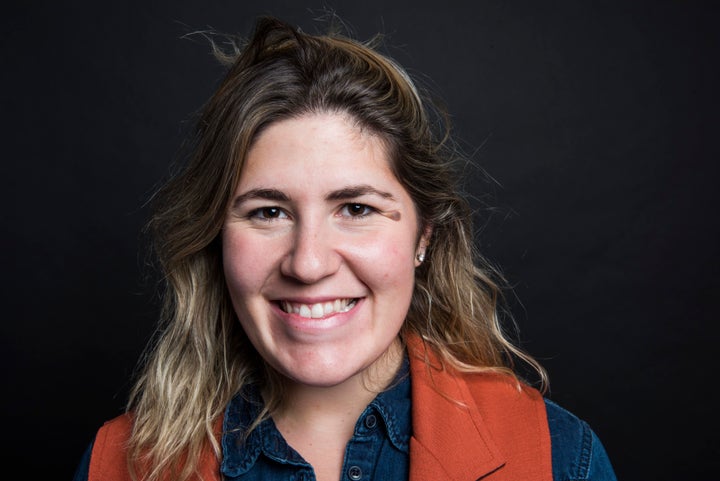 Armed with three different techniques under my belt, I felt no closer to a resolution. So, I turned to a few experts. Dermatologist Lauren Eckert Ploch, M.D., M.Ed., FAAD, echoed Subkhanova's sentiment of steering people on retinol products away from wax. "This can lead to tearing and scarring of the skin," she said, adding people with sensitive skin should be careful with wax because of its ability to irritate. Ploch doesn't have a preference between tweezing and threading, so no dice there, but she did offer an interesting take on the whole wax/loose skin debate.
"I think that many of us worry about increased skin laxity (loose skin) over time from the pulling of any hair removal method. However, I think that any laxity due to hair removal is minimal, or maybe even inconsequential compared to skin laxity from other causes (i.e. genetics, sun exposure, pollution, smoking, etc.)," she said.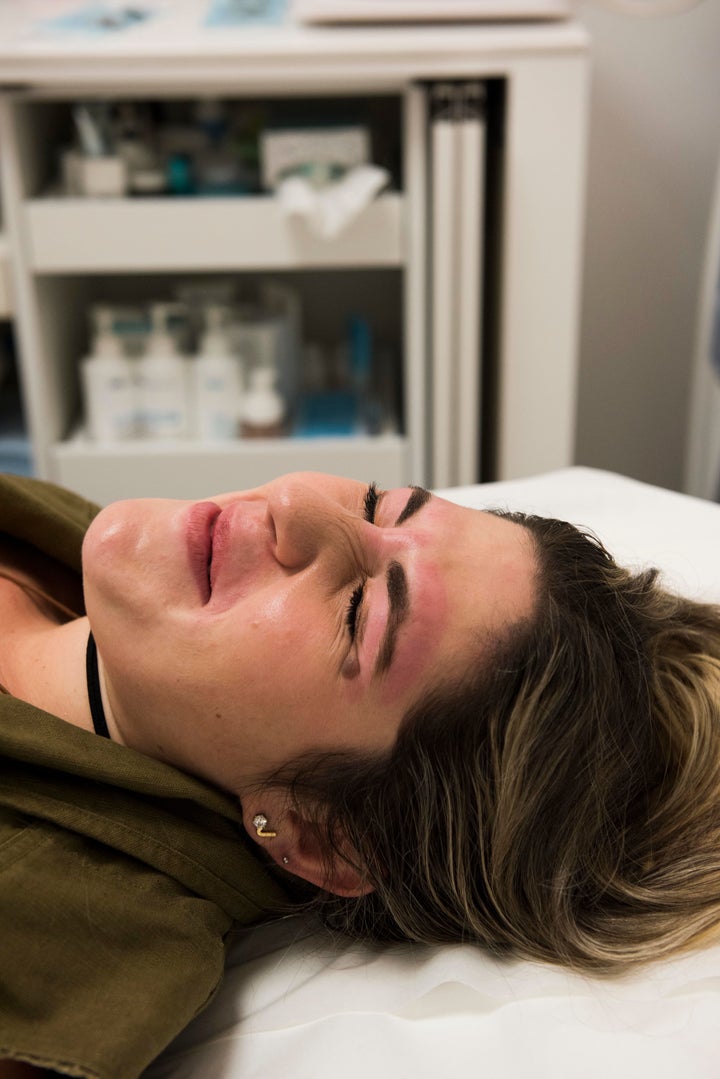 And that, friends, brings us to our verdict. Brows are personal, and if your current method is working for you, stick with it. Take solace in the fact that it's likely all the other things you're doing to your skin that contribute to its laxity, and remember that no matter what you choose, things can go awry with one wrong hair removal.
That's why everyone I spoke with agreed that it's important to see someone with a ton of experience.
Patience is also a virtue. Do not go into any eyebrow grooming situation expecting to walk out with perfect brows day one. I naively thought each time that one visit would offer a quick fix, but everyone I spoke to told me it would take at least six months to a year to get them where they really need to be.
When that day comes, you can guarantee this lady on a budget will be sticking to cleaning up her brows at home with a tweezer. Stay tuned.
Services were provided by Bliss, Wink and Sania's Brow Bar for review purposes.
Related