Ladies like Camilla Belle, Emma Watson and Arizona Muse have become eyebrow icons in their own right, and have inspired almost every woman we know to grow in (or fill in) their brows.
The secret to tweezing is "don't overtweeze," says Ramon Padilla, director of Browhaus, an NYC-based salon that specializes in all manners of brow maintenance. "Take it bit by bit, step away from the mirror every so often, and just see what the results look like. I would recommend they start from the bottom, and don't really tweeze from the top. So once the shape is established, just clean it up, you don't really do anything else. That's the number one error women make, and men for that matter, they just think 'one more, one more.' It just takes one strand to change the shape completely."
Indeed, it's a slippery slope with tweezing. A lesson some of us have had to learn the hard way. We stopped by the salon's Soho location recently with three of our editors who were in need of a little brow help -- whether it was wonky shapes from over-plucking or light, barely-there brows. "It's really important to see a professional first," Padilla notes. "There's what they call a parallax, where you're looking at a mirror, and that's not really how you look. It's the reverse. It's difficult to gauge the balance, the shape on your own. If you are really are on your own, ask a friend to be there with you -- do each other's brows. That's really more advisable than doing it on your own. But again, once the shape is established, it's really easy to maintain it."
Once at the salon, our brows were first sized up by Padilla, as well as the technician Michelle, who opted for the threading technique when tackling each of our brows. "Threading is great for cleaning up the brow," says Padilla. "It removes hair by rows, so the effect is more natural. Tweezing comes later when you want to add an arch. Threading has gained a lot of popularity in the U.S. It's obviously a very ancient technique from India, and it's much faster."
So even though some much needed grooming was taking place, we were, admittedly, very interested in getting the boldest brows possible. Fortunately, we had options. "Some people don't think they have thick brows, when in fact they do," says Padilla. "So what we do is tint the brows. And they're always like 'Oh my god, what just happened to my brow?' All the fine hairs emerge, all the light hairs emerge, and suddenly they have a thick brow. Another solution is ways to grow the brow. We have this product called Extend, which is like Latisse, but it's non-prescription. And applied to very small patches of skin, it can promote brow growth, but that's also driven my genetics. If you have a bare brow, you may not be able to grow hair there."
Another route is the salon's Brow Resurrection, a semi-permanent treatment that involves making tiny incisions into the skin, then using vegetable-based dye to fill in the gaps, creating the effect of brow hair. "That's really popular for people who have a lot of missing brows," says Padilla. "Their brows just end in commas or they're misshapen, that's a perfect solution for them. And that lasts for two years." For maintaining brow fullness at home, Padilla advises a pencil "If your brow style is a little more thin, this is recommended so you can really see every single strand. If you already have hair throughout but it's sparse, then a powder is better. You don't have to establish the brow, just fill it in."
After a little threading and tinting from the genius technician Michelle, we all left the salon with darker, fuller brows and a new lease on life. Well, sort of. The results were at once, both drastic and subtle. One of those can't-quite-place-it changes that actually made a world of difference, by helping anchor the face and, ultimately, creating a striking effect. See our before-during-after transformations below.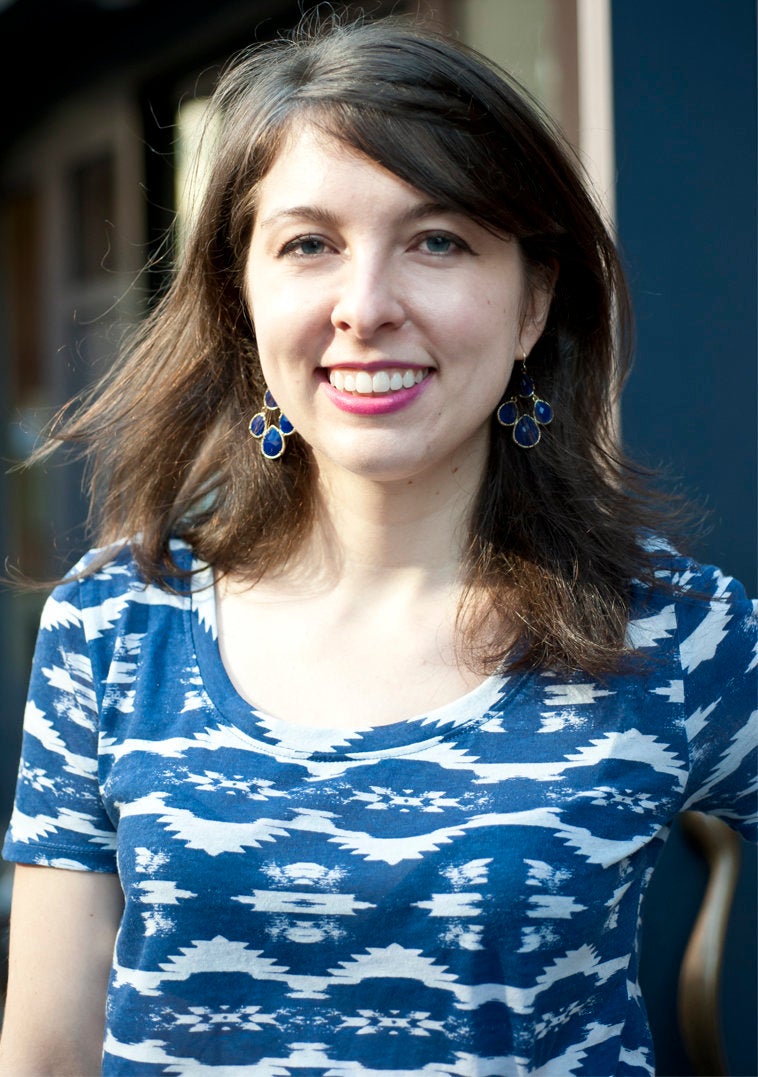 Want more HuffPost Style beauty content? Check us out on Twitter, Facebook, Tumblr, Pinterest and Instagram at @HuffPostBeauty. (For everything else check out our HuffPost StyleTwitter, Tumblr, Pinterest and Instagram @HuffPostBeauty.)
---
Do you have a style story idea or tip? Email us at stylesubmissions@huffingtonpost.com. (PR pitches sent to this address will be ignored.)