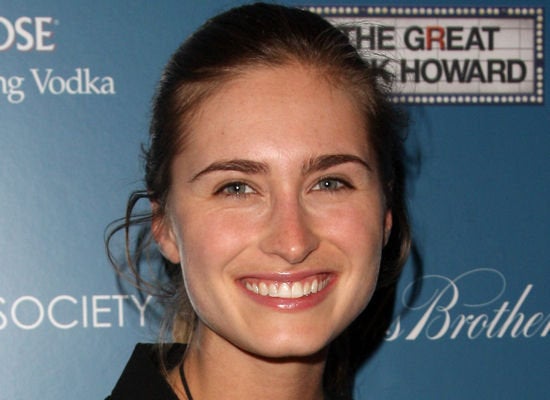 Eyebrows. They're the most under-appreciated feature on your face with arguably the most impact -- a good brow can make eye makeup a moot point or take an ordinary look extra-ordinary places.
While there's no right or wrong way to shape your eyebrows -- every face is different! -- there is absolutely nothing worse than an over-plucked arch (something most of us have learned the hard way.) And in light of that fact, we hereby proclaim that the bushy brow is back!
First off, we're huge advocates of anything that supports our case against make-up and what better way to lighten the cosmetic load than to let your luscious brows be front and center? Toss the eyeliner, drop a coat of mascara, boldly bare your lips and let your eyebrows do the talking.
But secondly (and arguably more evidentiary), we're not alone! It started last week, when W.'s niece, Lauren, debuted her not-quite-eponymous fashion line. She may have dropped the "Bush" in her name, but her eyebrows were nothing if not full. And from there we started brainstorming...Ashley Olsen! Hilary Rhoda! Beyonce at the Oscars!
And there it was: a case in point; if there's one thing these ladies have in common, it is a bountiful brow bush paired with an au naturel visage. Even the red carpet-ready looks made liberal use of earthy tones with a minimalist lip. And for you lazy, er, low-maintenance ladies -- the unplucked brow is a veritable gift! You'll save yourself oodles of time not plucking, painting, and puckering -- because in this case, bigger really is better!
[Which reminds us...we hate to say it (and, to be honest, we never thought we would!), but this is the one instance where Michelle Obama's pluck is not a good thing. Ah, well -- the woman had to have some fault.]
See?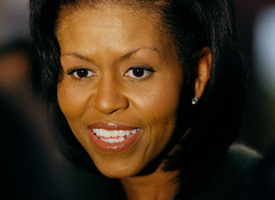 Lastly, advice! If you're like me and have been cursed with a barely-there and/or blonde brow, I recommend taking the seconds you saved in your morning routine to fill them in. (I'm also gonna go ahead and take the liberty of recommending Benefit's Bow-Zings kit -- the wax lets you get some color on every last spindly hair you've been blessed with in ways that no ordinary pencil ever could. Look at me! I'm nothing if not service-y.)
Join the revolution, ladies! Let your (eyebrow) bushes be free!