Fear the midriff monster.
Elliott, dubbed a "monster" by Ohio State coach Urban Meyer, did much of his damage while rocking what looked like a half shirt, as is his signature style.
"I just don't like how loose jerseys are at the bottom, so I just tuck it up and roll it," Elliott told USA Today ahead of the national championship game. "I get in trouble for it every once in awhile. I'll have to come out at halftime, pull my jersey down and tuck it in."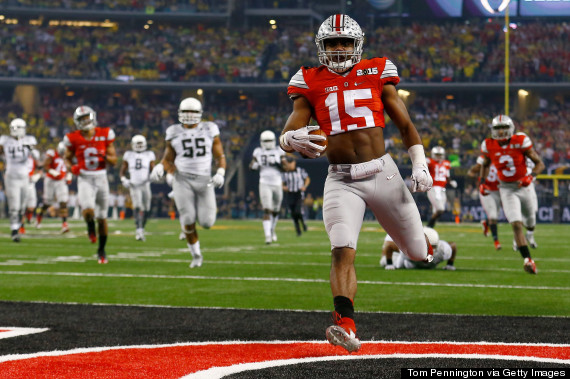 After piling up 220 yards and touchdowns against Wisconsin in the Big Ten Championship Game and 230 yards with two touchdowns against Alabama in a national semifinal, Elliott established himself as a contender for the 2015 Heisman Trophy with his record-setting performance in the national title game.
"It's something you dream about as a kid when you're playing NCAA Football and you create your little player, and he wins the Heisman," Elliott said, via Ohio.com. "Just thinking that I'm going to have the opportunity next year to compete for the Heisman, just it means everything. I'm not going to change, I'm going to keep grinding. I'm going to do all I can to win it."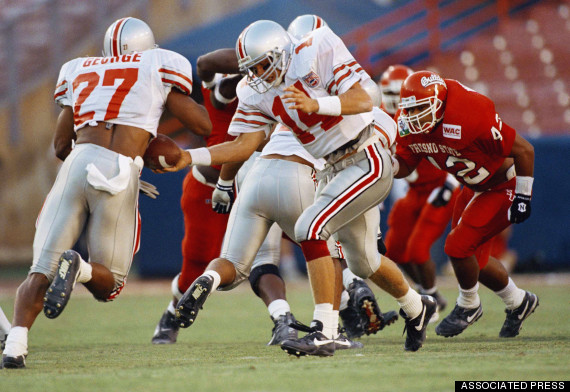 Related
Popular in the Community