LOS ANGELES -- The family of Ezell Ford will file a wrongful death lawsuit against the Los Angeles Police Department on Wednesday, just over a month after officers shot and killed 25-year-old Ford, who was unarmed and whose family has said had a history of mental illness.
Steven Lerman, the attorney representing the Ford family's case, provided the lawsuit to The Huffington Post. It claims that LAPD officers Sharlton Wampler and Antonio Villegas engaged in an unlawful search and seizure of Ford, denied him due process and used excessive force. In doing so, the pair killed Ford unjustifiably and violated his civil rights, the suit alleges.
The lawsuit characterizes the officers' conduct as "reckless," and says they "acted with callous indifference to the federally protected rights of Ezell Ford." Their behavior was "malicious and in reckless and conscious disregard for the rights and individual safety of [Ezell Ford]," it claims.
Lerman will hold a press conference on Wednesday afternoon at 3:00 p.m. in front of the U.S. Courthouse in downtown Los Angeles to announce the filing of the suit. The lawyer also represented Rodney King, the man whose videotaped beating by Los Angeles Police Department officers following a high-speed car chase in 1991 sparked national outrage.
Lerman told HuffPost in August that the fatal shooting of Ford was "an execution."
Much like the Michael Brown killing in Missouri, police and eyewitness versions of what actually took place shortly after 8:10 p.m. on Aug. 11 in the Florence neighborhood of South LA vary wildly.
The police say that during an "investigative stop," a struggle ensued in which Ford turned and "grabbed one of the officers." After that, "they fell to the ground," and Ford allegedly attempted to pull an officer's handgun from its holster. The "partner officer then fired his handgun and the officer on the ground fired his backup weapon" at Ford.
"It is unknown if the suspect has any gang affiliations," the LAPD said in a statement after the killing.
But other eyewitnesses, neighbors and family members dispute the police department's story. Neighbors of Ford's told HuffPost earlier this month that he was not involved in gang activity in any way. An eyewitness told KTLA that Ford was shot "in the back" while he was "laying down." That witness also said Ford's mental state was well-known in the neighborhood. His mother, Tritobia Ford, told HuffPost last month that her son showed signs of schizophrenia and bipolar disorder.
Another eyewitness told HuffPost that he heard a police officer shout, "shoot him" before three bullets were unloaded into Ezell, who was already on the ground. And a neighbor claimed that "racial bullshit" was at the heart of what happened on that street.
LAPD could not comment on the case or lawsuit, as an investigation into the incident by the LAPD's Force Investigation Division and Robbery-Homicide Division is ongoing.
Before You Go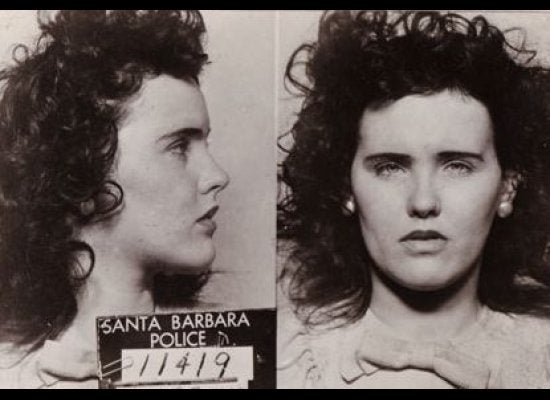 10 Major Crimes That Shocked the Nation (SLIDESHOW)