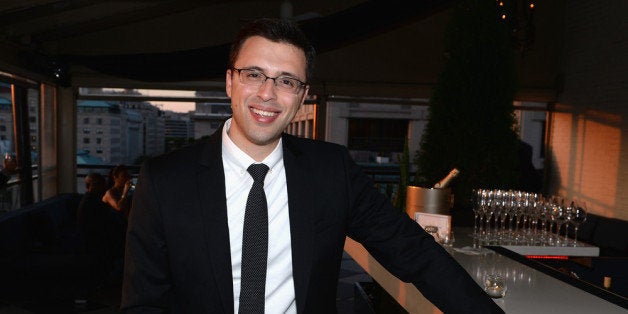 NEW YORK -– In fall 2006, John Harris and Jim VandeHei were growing restless at the The Washington Post.
So the two political journalists began meeting privately with potential investors to launch an online site, one they expected to require about 48 employees and $2 million to get started (which, in retrospect, seemed like a low estimate). Robert Allbritton, whose family owned several TV stations, expressed interest in funding the website and an accompanying Hill-focused newspaper. But before making a deal, Harris and VandeHei sat down with the Post's brass. The paper's higher-ups reviewed the proposal and offered Harris and VandeHei new editorial positions and three additional staffers, rather than the requested four dozen. Not surprisingly, the Post's counter-offer wasn't enough to keep the Politico co-founders from jumping ship.

That story of Politico's start was relayed to the Washingtonian in 2009, several years after Harris and VandeHei left to create a politics and policy behemoth that now competes with the Post.
Now, a similar scenario is playing out at the Post, with an entrepreneurial journalist dreaming up a new website and talking to both outside investors and Post executives to see who'll help get it off the ground. The difference now is that talk of Ezra Klein's planned website isn't just happening behind closed doors. It's been the buzz throughout the newsroom and has leaped the walls at 15th and L streets. Among Post staffers, the question now is not only if Klein will leave, but whether he'll poach talent from the newsroom on the way out.
The Huffington Post first reported on Dec. 20 that Klein was considering starting a new media venture and may leave the paper. On Thursday, The New York Times revealed more about Klein's plans, including that he asked Post executives for an "eight-figure" investment to launch a new site focused on explanatory journalism. Jeff Bezos, the Amazon chief who bought the Post in October, and publisher Katharine Weymouth, reportedly turned down that initial business plan.
The latest report on Klein's possible departure has fueled significant discussion on Twitter -- a platform that didn't exist when Harris and VandeHei packed up their desks. Follow-up reporting Friday examined who Klein has recently started following on Twitter.
The increased attention on Klein's possible move has created an awkward situation inside the Post newsroom, where some have long griped about Klein receiving preferential treatment.
Klein's trajectory has been much different from the average Post reporter. He arrived as a well-known blogger at age 24, and within a few years, had his own staff at Wonkblog, which breaks down complicated policy issues. Early on, Klein still ran the Journolist listserv, and these days, has outside roles that also include Bloomberg columnist, MSNBC analyst, New Yorker writer, and paid speaker. An investment of more than $10 million would boost Klein into another orbit from the Post's rank-and-file.
But if Klein doesn't get his desired site, or even a scaled-down version, from the Post, the question then turns to whether he'll take some of the writers he's groomed when he leaves.
According to sources inside and outside the newsroom, Klein has expressed interest in bringing his current Wonkblog team, a group that includes Dylan Matthews, Lydia DePillis, Sarah Kliff and Brad Plumer. (Klein and Kliff did not respond to requests for comment; Matthews, DePillis and Plumer declined to comment.) Klein was also interested in hiring Wonkblog's Neil Irwin, but instead the economics writer left last week to join a new in-house startup at The Times.
No one at the Post is talking, at least publicly, about the possibility of the Wonkblog staffers following Klein out the door. Executive editor Marty Baron has not responded to numerous requests over the past two weeks about Klein's proposal and the future of Wonkblog. Baron notably praised Wonkblog in a Tuesday memo to staff, along with spinoffs The Switch and the "highly addictive KnowMore."
While Klein could potentially hire Post writers, he can't leave with Wonkblog. That puts him in a less-ideal bargaining position than oft-compared online wunderkind Nate Silver, who owned the FiveThirtyEight website and was able to sell it to ESPN after his contract expired last year with the Times. Indeed, the Post owns Wonkblog and plans to continue, whether Klein stays or goes.

Klein may have other reasons for staying. Last month, a senior media executive told HuffPost about speaking to Klein in the past about starting his own venture, but being conflicted by loyalty to the Post. Even though the Times' headline described Klein as being "said to plan to leave" the paper, reporter Ravi Somaiya wrote that "it is possible that Klein could remain at the Post if talks about his plans were rekindled."
Although media watchers are quick to remind Post higher-ups about parallels with losing out on Politico, no one who'd now be talking with Klein was at the negotiating table back then. On Nov. 15, 2006, Harris and VandeHei met with then-owner Donald Graham, WashingtonPost.com publisher Caroline Little and top editors Len Downie, Phil Bennett, and Liz Spayd. All have since left.
Weymouth, the publisher, and Baron, the top editor, will surely weigh in on the Klein proposal. But in the end, the decision whether to fund Klein's venture, or let him, and possibly others, walk, will be come down to Bezos, who has yet to put his stamp on the paper he spent $250 million to acquire. For the media world now tuned in, this will be the first test of the billionaire's stewardship.
Related
Before You Go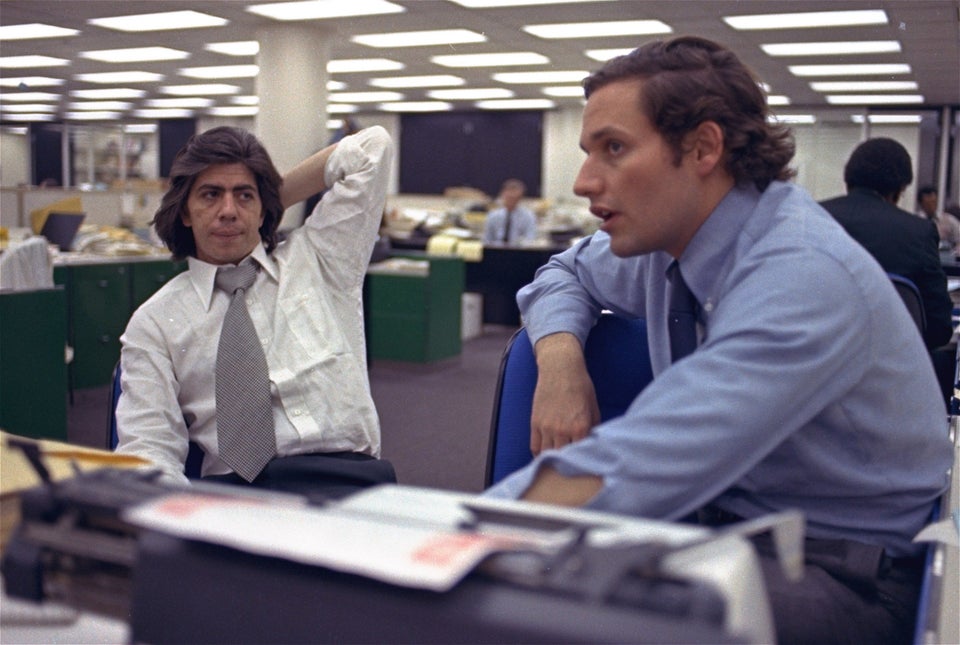 The Washington Post
Popular in the Community