While many at the Met Gala failed to fully understand the camp theme and offered milquetoast couture, Ezra Miller gave fans a seven-eyed look that few can forget.
The actor and singer wore a pinstripe-suit-meets-dress-meets-cape confection adorned with a bejeweled corset and a mask of his own face. The most arresting element of his look was that beneath his mask, Miller's face was covered in realistic images of eyes.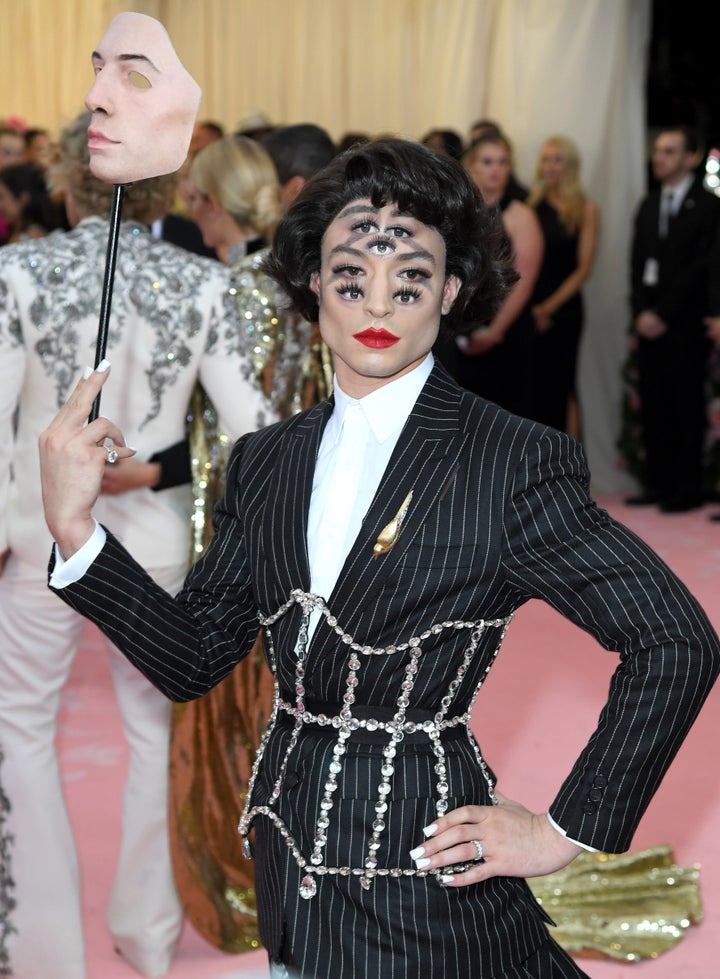 Created in collaboration with Riccardo Tisci for Burberry, Miller told Garage that his ideas were initially received by some designers "with apprehension, even fear," but that Tisci was "immediately super-exuberant and enthusiastic about the notion."
"We talked on the phone and from what I'm told, two minutes into the conversation he was drawing the look," said Miller, who went on to explain that the mask was meant to evoke "death" and the "ultimate transformation that we all have to do at least once."
"The celebration of camp is almost funereal. ... It's almost like it dies as it walks in the room. But I think it consumes the other as well. You know? I think it's like fire and oxygen," Miller explained.
Miller's many-eyed face made waves on social media, prompting fans to call him the winner of the Met Gala: