Through a multitude of channels, "EZTV: Video Transfer" aims to explore this space's historic involvement in queer video, as well as alternative video practices, performance, art, and community-building.

Still from James Williams' Clear Canvas, 1984. Analog Betamax, edited on 3/4″ video, 5 minutes. EZTV Video Collection.

"What was both incredibly exciting and at the same time daunting about working with and exhibiting the history of EZTV was the incredible diversity the space catered to throughout it's early years in West Hollywood," curator David Frantz told The Huffington Post. "EZTV was both a screening venue and production house. It's contributions to queer video cannot be understated, but its influence across other fields is also significant, and equally under-recognized. Performance, documentaries, and digital art all also had strong advocates at EZTV. How then to do this extensive history justice? It is my hope that the exhibition and accompanying screening series call attention to this rich history and resource now at ONE so future investigations, scholarship, and screenings can emerge."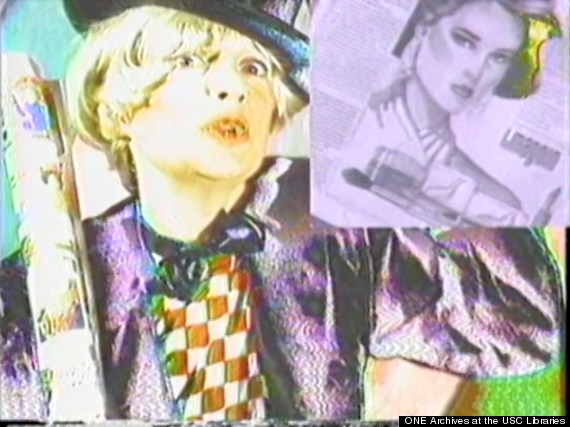 Still from Sondra Lowell's Tap Dance the News, 1988. Edited by Michael J. Masucci and Jake Wirshafter. EZTV Video Collection.
"To me EZTV was a philosophy," EZTV President Kate Johnson told The Huffington Post. "It was taking the medium of video and looking at it from as many ways possible and being curious and experimental. How can we mash-up live performance with video or use it with sculpture or within other art mediums? At EZTV you had the people making feature-length videos, and people focused on documentaries, and also some focused on more experimental uses - what could be described as video art. Video was still a new medium and there was a lot to explore. That's why the space was so electric for me."
"EZTV: Video Transfer" will run at the ONE Archives Gallery & Museum, West Hollywood until June 1. Check out a slideshow of stills from the exhibition below and head here for more information about the show itself.
Before You Go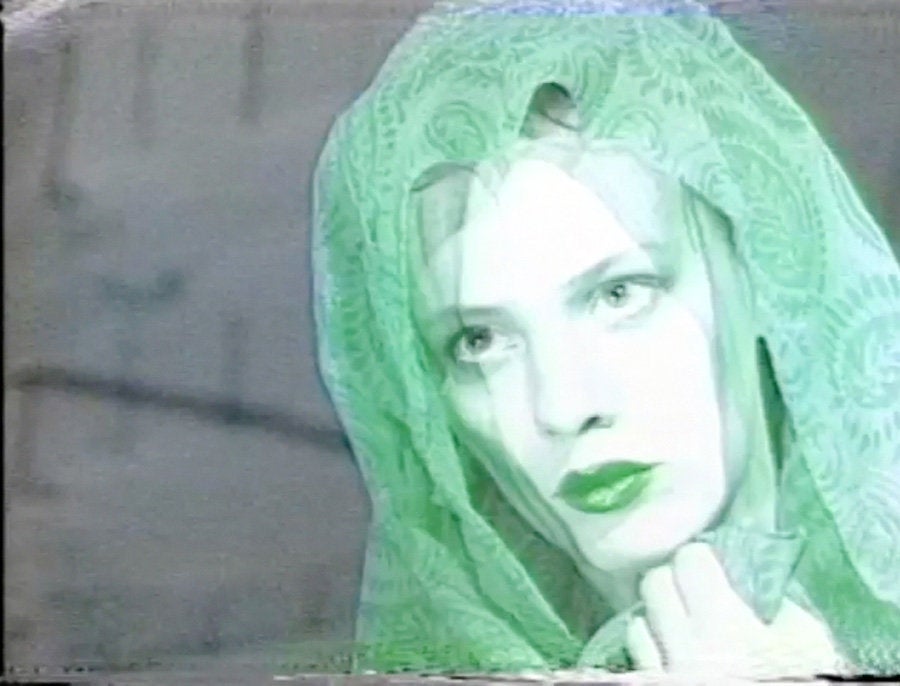 EZTV: Video Transfer
Popular in the Community