At least take the court to dinner first.
Self-described "Floridian-American" Tamah Jada Clark filed an expletive-laced legal brief lambasting U.S. District Judge Willis B. Hunt on April 20 for dismissing her civil rights lawsuit.
(Readers should note that this article contains explicit language.)
The brief, embedded below, opens with "F*ck This Court and Everything That It Stands For."
Clark's brief comes in response to Hunt's dismissal of a civil lawsuit she filed in response to her 2010 arrest, Mediaite notes. Clark was charged with trying to break her child's father out of a Gwinnett County, Georgia prison, the Associated Press reported at the time.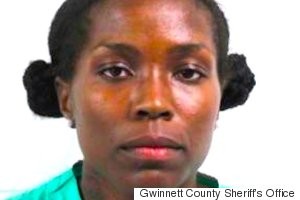 Clark was never prosecuted, Vice reports, and she responded with a suit claiming her rights had been violated when she was detained and questioned by police.
Hunt dismissed the case on the grounds that Clark's co-plaintiff, Jason Joseph Clark, whom Tamah Clark identifies as her husband, did not sign the complaint.
In her brief Clark contends that the judge "end[s] your f*ckery by stating that the case is dismissed for good cause shown, and in the absence of opposition; however, you have not shown any good or legally valid cause--and you know it."
Clark's impassioned argument for states' rights is riddled with such outbursts, as seen in the brief below.
Like Us On Facebook |

Follow Us On Twitter |

Contact The Author
Related
Popular in the Community