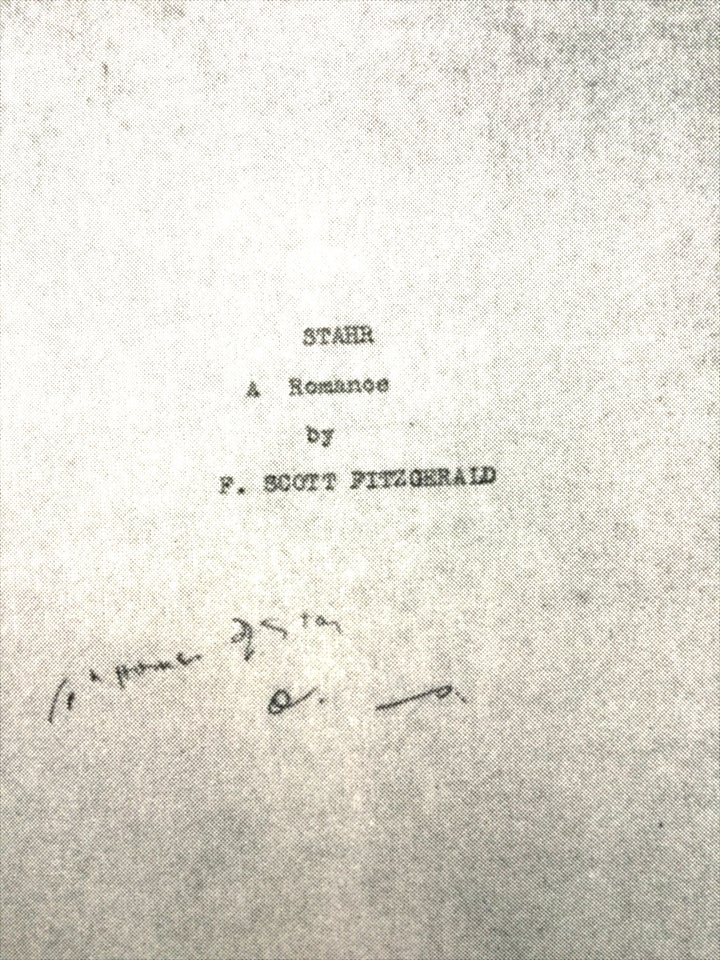 By the middle of 1940, F. Scott Fitzgerald had been living in Los Angeles for three years, and had committed himself to the area for the time being. He'd rather have been living in New York — but in Hollywood, where he'd arrived with a lucrative short-term contract in July 1937, he had found both inspiration and love. After a rocky start there, to put it mildly, depressed and without friends and drinking hard, while working on other people's screenplays, Fitzgerald had begun a new life.
Far too much has been made of Fitzgerald as a has-been, finished writer at his death on December 21, 1940. It's a lie: when he died, Fitzgerald was sober (though drinking too much Coca-Cola by way of replacement), contentedly away from screenwriting and its high-stress demands, in the company of someone he cared for, and working on a novel of which he was already proud. Since he holed up in his parents' top-floor rooms in Saint Paul, Minnesota, to rewrite This Side of Paradise in the summer of 1919, Fitzgerald worked best and most happily this way. In 1940, he had found some peace with writer Sheilah Graham, and the first, uncompleted draft of The Last Tycoon.
Fitzgerald first came to Hollywood in early 1927. He and Zelda lived at the Ambassador Hotel, the Jazz-Age Mediterranean-style metropolis that had opened in 1921, while he worked on an original screenplay, Lipstick, for United Artists and Constance Talmadge. Megastar "Brooklyn Connie," already at the end of her silents career, rejected the college humor script, and the Fitzgeralds went back east happily (they didn't like LA or the movie business). Zelda's sketch of Scott, on the edge of a crumpled-up and once-thrown-away telegram, is to me the finest moment surviving from this first Hollywood tour.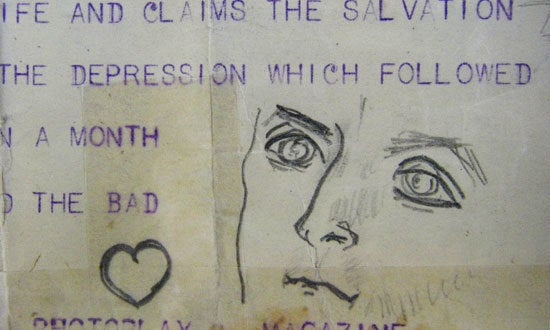 In 1931, Fitzgerald, sorely in need of money to pay Zelda's private hospital bills as well as his other debts, went back to Hollywood to work for Metro-Goldwyn-Mayer on the screenplay of Red-Headed Woman. He hated his time there, and only stayed a few months. A letter from Zelda sums up what this second attempt at Hollywood was like: "I'm sorry your work isn't interesting. I had hoped it might present new dramatic facets that would make up for the tediousness of it. If it seems too much drudgery and you are faced with 'get to-gether and talk-it-over' technique—come home, Sweet. You will at least have eliminated Hollywood forever. I wouldn't stay and waste time on what seems an inevitable mediocrity and too hard going."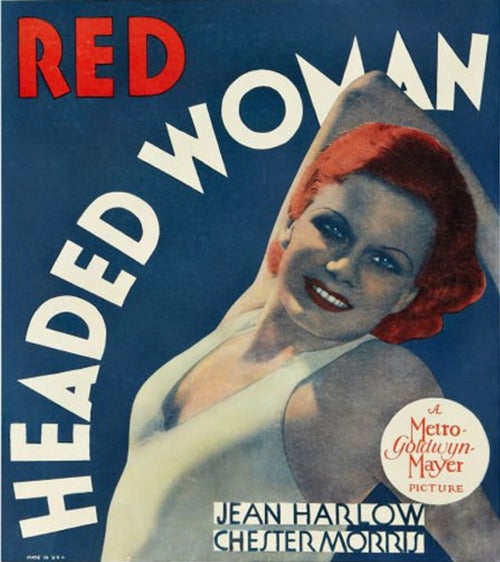 When he went to Hollywood that last time, Fitzgerald was already thinking of his next novel instead of the work MGM had hired him for — script doctoring upcoming movies, including their blockbuster-in-progress Gone With The Wind. Tender Is the Night, Fitzgerald's last novel, had appeared in 1934 to mixed reviews, and Fitzgerald was eager to have the peace, money, and time to begin another. The Civil War was a possible subject; as late as 1940, he was still thinking of a "realistic" Civil War novel. Other aspects of American and of world history appealed to Fitzgerald, too. However, what he settled upon and began to write in earnest in 1939 was a story of celluloid and cyphers — a Gatsbyesque man who had renamed himself and risen to unsupported, unsupportable heights on an industry based upon flickering images in the dark — a man whose dreams were full of ghosts in the face of hard bright everyday realities.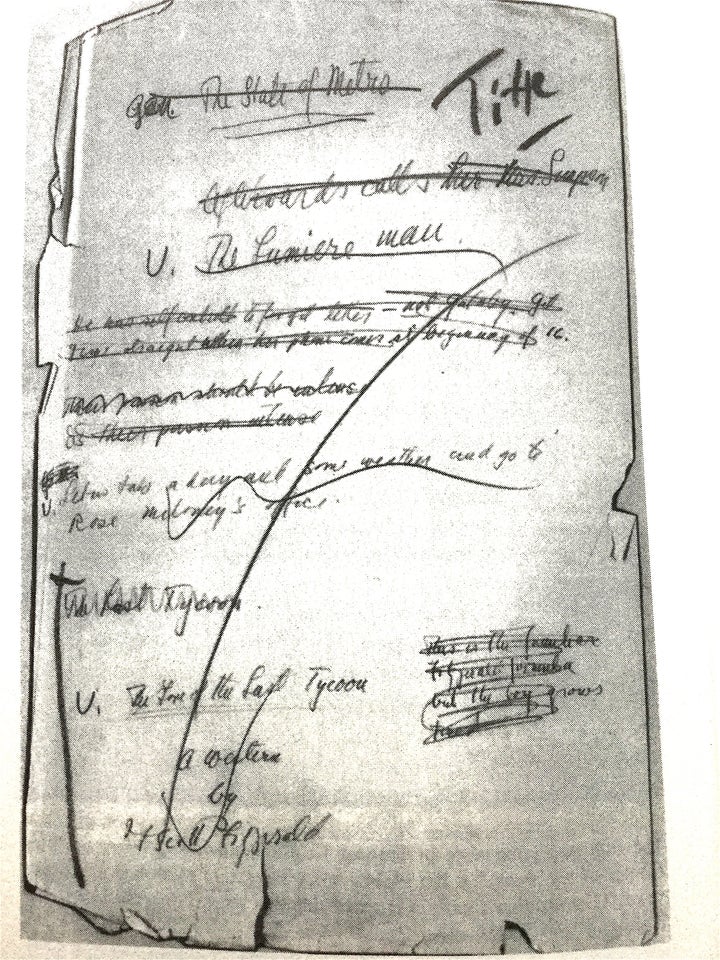 The Lumiere Man. The Last Tycoon. The Love of the Last Tycoon: A Western. Fitzgerald changed the working titles of all his novels; he even tried to change the title of The Great Gatsby to Under the Red, White and Blue after it had already gone to press in 1925. We shouldn't be surprised that, at his death, he had not come to a final title for a novel he had not nearly finished. The scribbled-out marginalia on this page, next to "The Love of the Last Tycoon," is telling, too: "This is the familiar Fitzgerald formula but the boy grows tired." Love plots: beloved by his readers in the 1920s, and by all Hollywood viewers from the beginning of moving pictures, but particularly in the bleak days of the Great Depression, they were no longer in Fitzgerald's heart. He'd turned out enough, and wanted a real story for Modern times.
Fitzgerald's manuscripts and typescripts of this novel-in-progress were preserved by Sheilah Graham, and she donated them to the Fitzgerald Papers at Princeton University Library. The Last Tycoon, as shaped by its principal editors Edmund Wilson and, later, Matthew J. Bruccoli from Fitzgerald's working papers, is only 129 pages long. Yet in those pages begins a story like none Fitzgerald had ever thought of before.
Fitzgerald had met the MGM boy-wonder producer Irving Thalberg on that first trip to Hollywood, in 1927. Thalberg, born in Brooklyn in 1899, went from being vice-president of the Mayer Company in 1923 to supervisor of production for MGM in 1924. In 1927, Thalberg married Norma Shearer, and by Fitzgerald's second trip to town in 1931 Thalberg was one of the most powerful men in the film business. Fitzgerald, nervous at a party at the Thalbergs' house, got drunk — and swiftly satirized his own behavior in a fine early Hollywood story, Crazy Sunday (1932). When Thalberg, who suffered from lifelong heart and lung troubles as a result of cyanosis, died of pneumonia in 1936 at the age of 37, Fitzgerald was shocked, and not yet thinking of a novel involving him. Soon, though, he began turning Thalberg's life around in his own imagination.