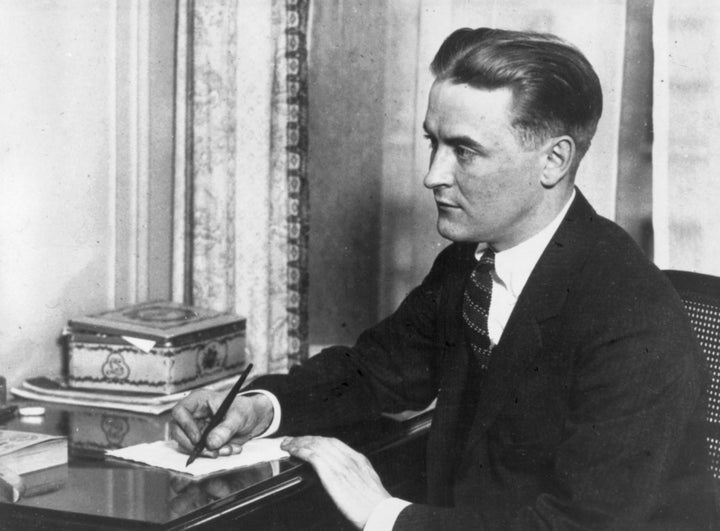 In "The I.O.U.," a man relates the saga of a nonfiction work he published. Written by one of his previously successful authors, Dr. Harden, a "psychic-research man," the new book promises to be even more lucrative thanks to its tear-jerking subject. Harden's nephew, Cosgrove Harden, had been killed in World War I, and his uncle's work recounts "his psychic communion through various mediums with this nephew."
The publisher touts Harden's intellectual bona fides and praises the book's sensitivity and nobility.
His book was neither callous nor credulous. There was a fundamental seriousness underlying his attitude. For example, he had mentioned in his book that a young man named Wilkins had come to his door claiming that the deceased had owed him three dollars and eighty cents. He had asked Dr. Harden to find out what the deceased wanted done about it. This Dr. Harden had steadfastly refused to do. He considered that such a request was comparable to praying to the saints about a lost umbrella.
Unfortunately for the businessman, salivating over the sale of "huge crates" that had been shipped "to a thousand points of the literate compass," a dramatic wrench is thrown into the works. Fitzgerald shows him scrambling to protect his profits, at the expense of editorial integrity.
Readers would expect nothing less, of course, given Fitzgerald's introduction of the man:
I would rather bring out a book that had an advance sale of five hundred thousand copies than have discovered Samuel Butler, Theodore Dreiser, and James Branch Cabell in one year. So would you if you were a publisher.
(In case we're not clear, it's the role of publisher, not the individual man, that is corrupt.)
Fitzgerald wrote "The I.O.U." in 1920, at the age of 23. Originally intended for Harper's Bazaar, the manuscript wound up back with the author after he requested time to make revisions. He never sent it on for publication.
Though the story mocks publishing for mercenary motives, Anne Margaret Daniel, the editor of an upcoming collection of lost Fitzgerald stories, noted that "[s]hort stories were Fitzgerald's bread and butter," adding that he "was acutely aware of how much he could make, quickly, with stories."
Related
Popular in the Community