WASHINGTON -- The latest attempt by the Republican Party to blame the consequences of sequestration on the president quickly followed reports Monday of lengthy delays at airports.
The delays, which were attributed to the furloughing of Federal Aviation Administration employees, forced waits of more than two hours at New York City and Washington D.C. airports. Mark Duell, vice president for operations at FlightAware, a flight-tracking service, said that staffing shortages and weather were contributing to afternoon delays on inbound flights into airports in Florida (with an average delay of 53 minutes) as well as Charlotte, N.C. (with an average delay of 17 minutes).
Before some morning flights could even land, Republicans were quick to place the blame on President Obama. On Twitter, GOP aides pushed the hashtag #ObamaFlightDelays. Calls came from several top offices for the president to use his authority to redirect the cuts, and some members and campaign committees accused the administration of trying to make a political point at the inconvenience of everyday travelers.
A month-and-a-half after the mandatory budget cuts were initiated, Monday's response was the sharpest round of sequester-related attacks by Republicans since they collectively bemoaned the ending of White House tours.
Yet since those White House tours ended, the economic ramifications of sequestration have been felt in many, and more substantive, ways. Private cancer clinics have denied Medicare patients, Head Start has closed its doors to students, and military students have lost their tuition assistance. That no hashtag campaigns were birthed from those cuts left ample space for pushback.
"What do tours and flight delays have in common?" mused White House senior adviser Dan Pfeiffer. "They affect [Congress] members directly."
The reasoning behind the FAA's decision to apply a one-day-every-two-weeks furlough to all 47,000 employees -- including 15,000 flight controllers -- is also not as simple or political as Republicans argue. The FAA has to cut $637 million from its budget before the end of September, with every account sliced by the same percent. The FAA's operations account, from which 71 percent of all payments goes to salary, can't avoid the chopping block.
Rory Cooper, a spokesman for House Majority Leader Eric Cantor (R-Va.), told The Huffington Post that his boss believed the president and Transportation Secretary Ray LaHood could save money elsewhere in the FAA budget without unnecessarily delaying air travel.
"The FAA budget has more than doubled in the past 15 years, so finding 5 percent savings in other areas of the agency should be doable," Cooper said. "It's hard to understand why the president chooses to take it out on air travelers instead."
But specific programs that could be cut as a replacement for the money saved by furloughs are hard to pinpoint. Numerous Republican staffers noted that the House Transportation and Infrastructure Committee has identified over $2.7 billion in non-personnel operations costs that the FAA could reduce, including contracts, travel, supplies and consultants. The FAA, they say, paid nearly $500 million in annual consultant costs and $325 million for supplies and travel.
"The administration has some flexibility to implement the sequester," said Justin Harclerode, a spokesman for the House Transportation Committee, "but has chosen the course of action most painful to the public."
But the fat isn't all that easy to skim, as LaHood noted in a statement. According to the Transportation secretary, the FAA had already shifted funds within accounts to avoid furloughs while still protecting air travel safety. The agency had cut contracts, stopped funding for low traffic towers and reduced the amount of traveling among its officials. Even then, LaHood added, "the FAA still needs to furlough its 47,000 employees to achieve these congressionally required cuts. Only Congress can stop these delays from continuing."

The Washington Post's Glenn Kessler looked into how the sequester would affect the FAA's budget during a fact-checking column back in late February, and sided with LaHood. The House Transportation Committee, Kessler wrote, was not taking into account that consulting contracts were for telecommunication and weather radar assistance, or that travel services were being done to conduct on-site equipment repair. These too were important functions that couldn't be slashed.
Kessler gave Republicans a chance to respond with additional information to bolster their case.
"They never got back to me," he told The Huffington Post. "In fact, they are still saying some of the same stuff that I said was incorrect."
(Kessler said he is hopeful that a lawsuit filed by the Air Line Pilots Association against the FAA will end up producing more detailed information about the merit and nexus of the furloughs.)
Republicans have also charged the Obama administration with being less than transparent in explaining how federal agencies were charting sequester plans. Sen. Jon Thune (R-S.D.) pushed the Sequester Transparency Act in the summer of 2012, and so far, the response has left him and others less than satisfied.
"Legislation was passed and signed by the President several months ago requiring all federal agencies to address how they would handle the sequester," said Sean Spicer, communications director for the Republican National Committee. "The real question is why this clearly was not done."
On Feb. 14, the administration submitted documents to the Senate Committee on Appropriations that detailed the impacts of sequestration on each agency. For the Department of Transportation, LaHood specifically noted that sequestration would "force the FAA to undergo an immediate retrenchment of core functions." Because of that, LaHood added, "it will be impossible to avoid significant employee furloughs and reductions in contracted services."
The briefing of Congress about sequestration's impacts has kept up since then. According to Meghan Keck, a spokesperson at the Department of Transportation, officials from the department briefed the House Transportation Committee about sequestration impacts just last week. Jim Billimoria, communications director for the committee, doesn't deny that such a briefing took place, but he downplayed its thoroughness.
"[They] gave 5 days notice to Congress and the airlines," he said.
Before You Go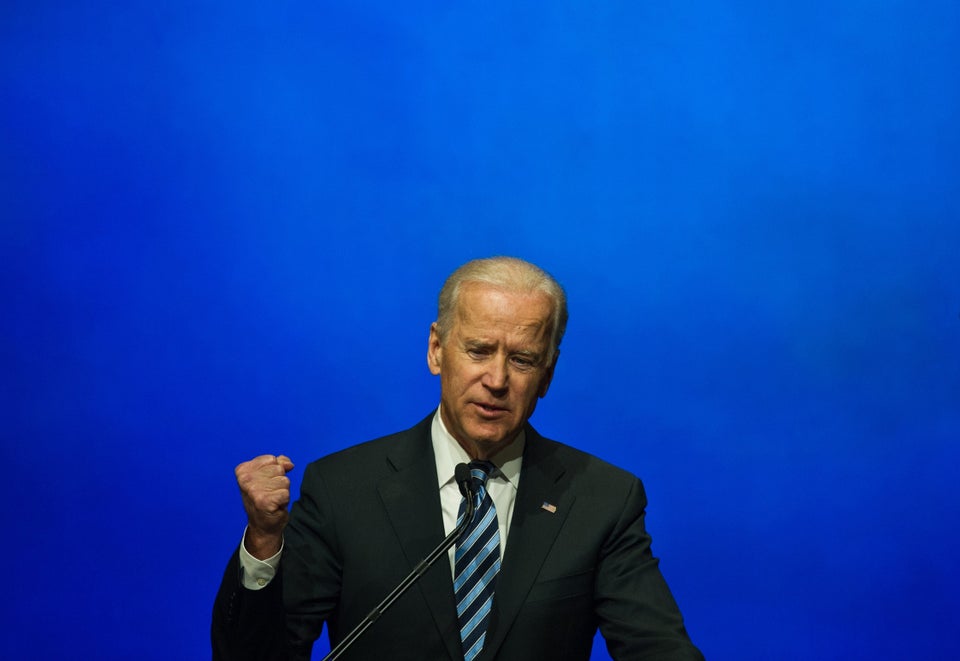 Politicians Give Back Pay In Solidarity
Popular in the Community