 WASHINGTON -- The Federal Aviation Administration is notifying the majority of its 47,000 air traffic controllers and other employees this week that they will be furloughed, due to the deep budget cuts known as sequestration.
On Tuesday, FAA Administrator Michael Huerta emailed employees to notify them that he approved a "save money" furlough for up to 11 work days between April 7 and Sept. 30, which is the end of the fiscal year. He said that furlough notices were being sent out that day.
"Please know that I sincerely regret the impact that even a single furlough day will have on you," he added. "On behalf of FAA leadership, we value your service and contributions to our agency, and our nation. We will continue to explore ways to reduce expenditures and minimize the number of total furlough days required across the agency to meet our budget requirements."
The Huffington Post received a copy of the email from a reader who works for the FAA in technical operations, keeping air traffic control towers and other equipment up and running so that the public can fly safely.
The reader also received a furlough letter from Carrolyn Bostick, FAA assistant administrator for human resource management, who said employees had 15 calendar days from receipt of the letter to respond. (Read the full letter here.)
The FAA did not return a request for additional comment.
The Washington Post recently reported on a small Kansas airport that is dealing with the federal budget negotiations by making pilots coordinate among themselves for takeoffs, landings and emergency responses, instead of relying on air traffic controllers.
"I understand we have to cut the budget. But this? It just doesn't make any sense," said Jeff De Busk, a Kansas air traffic control manager who remembered two recent near-collisions that were averted by an air traffic control tower when pilots were on the wrong radio channel.
Sequestration's $85 billion in across-the-board spending cuts went into effect on March 1, after Congress and the Obama administration failed to reach agreement on a replacement plan. As a result, federal agencies are now absorbing these cuts in a way that often means employees are forced to take unpaid leave.
The FAA has had to find $627 million in savings in its $16 billion budget. Republicans in Congress have bristled at Huerta's assertion that there is no way to absorb the cuts without making employees take unpaid leave.
On Tuesday, the head of a labor union representing federal workers in 31 different agencies bemoaned the fact that government employees are the "only group that continues to be hit or tapped" as lawmakers try to deal with reducing the deficit.
"Federal employees have already contributed more than their share in trying to figure out this problem," said Colleen Kelley, president of the National Treasury Employees Union. "They're caught in the middle of all this. It's been 27 months without a raise, and now they're facing furlough days through no fault of their own."
*************************
Are you a federal employee who received a furlough notice? Please send it to us at openreporting@huffingtonpost.com. We will keep your personal information private.
Before You Go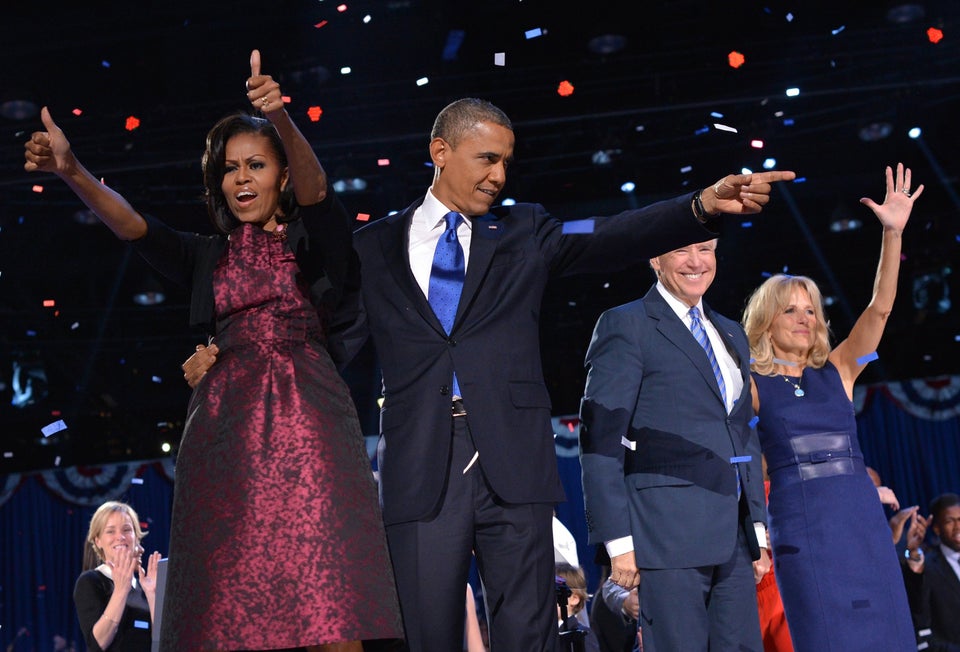 Election Night Celebrations
Popular in the Community