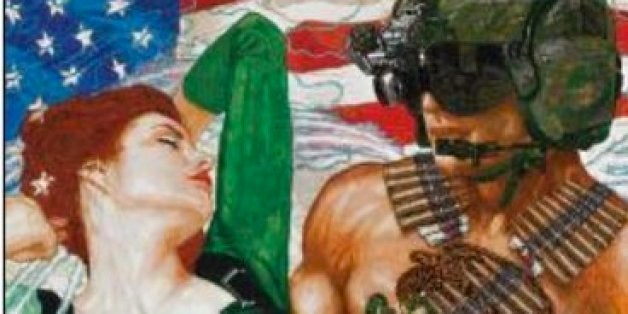 "What would your life be like if you could fly out of your time and place, go into the future, and look back at your own era?" asks Simon "Magus" Vegas in Alfred Vea, Jr.'s wildly inventive new novel, The Mexican Flyboy. "You would see how tragic and laughable the beliefs that separate us from one another have been and continue to be."
While Vegas is addressing his captive audience at the San Quentin prison, on his PNFY radio program "Probably Not For You," Vea's fourth novel is a masterful return to his singular literary blend of timebend journeys, tragicomedies and fabulist stories rooted in realism that unshackle its prisoners and readers from the confines of our imaginary borders.
With a refreshing twist on time travel literature, The Mexican Flyboy is the fabulist fiction read of the summer--and thanks to the mysterious ancient Greek Antikythera device, now in the hands of Chicano literary professor Vegas, a former migrant worker and Vietnam veteran and modern-day inventor, it's also a timeless search for truth entwined in the cycles of human cruelty and suffering that bind us, and the extraordinary acts of compassion and atonement that might save us.
Vea is an American master, whose ideas-laced novels taunt the crimes and morality tales of our times with the eloquence of Cynthia Ozick and the dazzling satirical verve of Italo Calvino, Salman Rushdie and Nobel Laureate Isaac B. Singer. His stories are written in layers, seemingly in code, with a scientist's chutzpah that prefaces the detailed breakdown of the ancient Antikythera instrument of math and the cosmos with a child's recollection of "Mandrake the Magician" comic books and a can of Marvel Mystery Oil.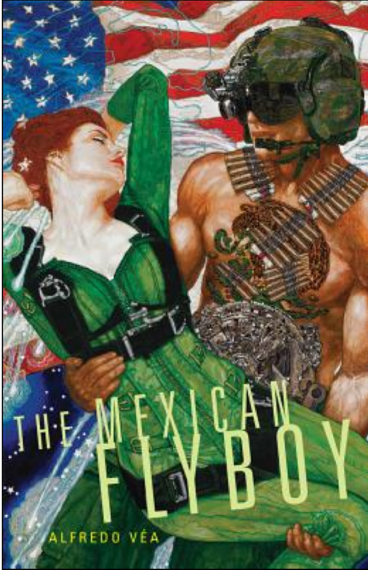 Author of the modern classic La Maravilla, which chronicled a child's poignant search for a sense of place in an Arizona migrant camp, caught between the passageways of stories and a mythological underworld, Vea's long-awaited new novel draws from similar terrain of his other novels, including Gods Go Begging, a harrowing juxtaposition of the Vietnam war and the criminal streets of the Bay Area. In The Mexican Flyboy, Vegas and his criminal investigator friend Zeke exchange Yiddish barbs, as they track down cold cases and historical acts of injustice, murder and genocide.
These journeys include glimpses into the famous and infamous past, weaving together the execution of Joan of Arc in France, Ethel Rosenberg in New York, and an enslaved African child on the horrific Zong slave ship tragedy; they return, as well, to Vegas's own past and lingering personal struggle to resolve his role on the battlefields in Vietnam, and a haunting death he witnessed as a child migrant worker.
At once big-hearted, provocative, and unflinching, Vea and his "Magus" take readers on a literary tour de force of family and fatherhood, sorrow and wonder, war and solitary confinement, going beyond the hauntology of history to resurrect the lives lost in its writing. Vea doesn't attempt to rewrite history but rescue people from its brutal acts.
In Vegas' case, the final destination might be tropical cottages in a utopian afterlife in Boca Raton, Florida.
Or perhaps a "Mexican heaven," in the dreams of a little boy with a "cloth sack and fifty-five comics," who departs on his own life journey with "a few shirts and socks and the little magician's cape that his mama had sewn for him."
REAL LIFE. REAL NEWS. REAL VOICES.
Help us tell more of the stories that matter from voices that too often remain unheard.