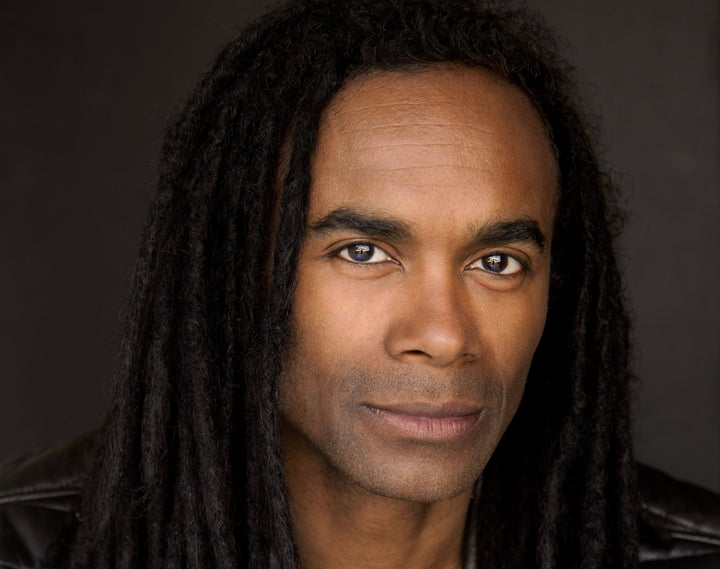 This is the first installment in "Black In The Day," an occasional HuffPost series about black entertainers taking an introspective look at their careers from back in the day.
Fab Morvan wants the world to know "it's true," his past success with Milli Vanilli wasn't a fluke.
The pair attempted to combat the massive backlash by relaunching their careers as Rob & Fab in 1990. In 1998 Pilatus was found dead at age 32 in a Frankfurt, Germany hotel room after ingesting a mixture of pills and alcohol, according to reports.
In speaking with The Huffington Post, Morvan opened up on overcoming the criticism of Milli Vanilli, the status of his music career, and his thoughts on big name artists lip-syncing.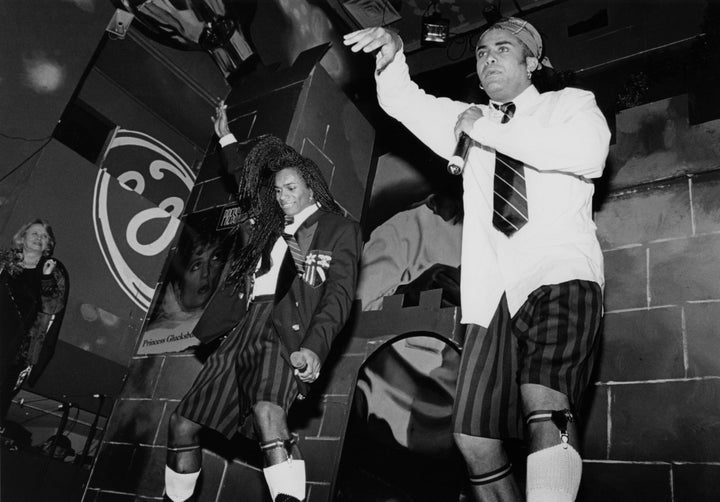 Two decades later, how do you feel about the scandal surrounding Milli Vanilli? Do you regret what you did? Do you think it was blown out of proportion?
As far as regrets, the one thing I regret is Rob's death. That's number one on the list. As far as taking responsibilities, we did. We came out and told the world. And we did it, because we said, "listen we don't want to go any further," because they [the record label] were willing to go further. So it took balls to say, "you know what, we're done because we can't continue this way." It was already a heavy load to carry the secret for years, and it literally took my brother [Rob] six feet underground. I feel very lucky and blessed that I'm still here today able to breathe and reinvent myself.
In retrospect, what would you have done differently if you had another chance?
Ah man. I mean the obvious, we would've sang. For sure. Otherwise, everything else we were Rob and Fab on the real. No one told us how to be, how to act, how to dress. We were involved in every aspect of our project.
Since the scandal broke, what has been some challenges attempting to regain the success you had with Milli Vanilli?
For me, I fell off the mountain and rolled all the way down and I looked up and I was like, "wow, ok what do I really want? Is success really the drive? No, it's not." It was to keep doing what I loved, which is music. So I went back to the drawing board and it was time to learn how to write a song. Learn how to play an instrument, understand production, and develop myself. Life is not a sprint, it's a marathon. In the end we recognize what a man is made out of by what he's done in his life. So like they say, the fat lady hasn't sang yet. Trust me.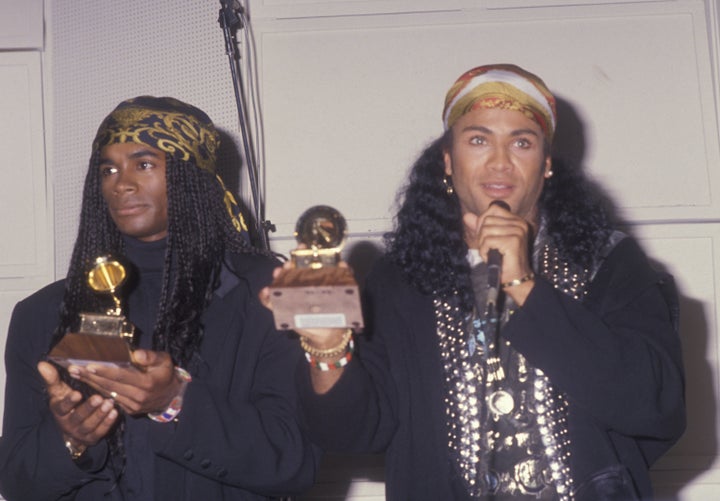 What have you been up to in recent years?
I've been in Europe for quite some time now and working a lot with Electronic Music. For the people who don't know who I am, I've been getting a lot of different types of people who weren't necessarily into me, but they check me out as a man. As a man that believes in himself, because I'm all about the dream. And I believe, if you believe in yourself, whatever it is, if you want to be a doctor, an attorney, whatever you want to accomplish, it's all about focus and drive. So people find me on that tip.
As far as music, I've been experimenting. By going into dance music, and with the different types of dance music I was able to reinvent myself. So now I've been working with various producers and writing songs. And I'm also working with one of the original vocalists of Milli Vanilli, John Davis, and we have a project called "Face Meets Voice." We performed on New Year's Eve in Berlin, and we're in the studio right now preparing a collection of songs and starting the talks with labels.
Talk about the popularity of your KFC endorsement in Holland. How did it come about?
They had their board meeting brainstorming and my name came up and then they reached out to my manager. They've been following me and noticing that I was doing my thing -- because I've been doing a lot of stuff in Holland -- and since I've been singing people have noticed it. So they heard it and created this concept. I came into their office and we reworked it a bit. And then they came back with something that was flawless. They couldn't have written it better. They really got me from that two-hour meeting, they really got me. They knew where I've been, where I am, and where I wanted to go. And they captured it in three minutes.
And it's been on TV, it's been on the radio, and it's coming across really well. So it's cool. For one of the largest companies in the world to approach me and to say hey, 'we want to work with this dude. He's doing something right.' But it was really cool, because it opened more doors.
(Watch Fab Morvan's KFC commercial below)
How long have you been working with the company, and are there plans to launch the campaign in the U.S.?
We filmed in November of last year, and then it got on the air on January 7. And it's been in heavy rotation. As far as the U.S., they have different chapters in every country that operate differently, but internally they talk so I don't know where it's gonna lead.
Yeah, we're in talks…but anything can happen. With the movie industry, sometimes you hear it took 10 to 15 years for a movie to come together, but when it comes together it's like, "Wow." It'll be good. I believe that everything comes together the way that it's supposed to happen.
What are your thoughts on today's pop and R&B music? What are some pros and cons in comparison to the late 80s, early 90s?
Well, if you think about R&B, it's no longer R&B. I mean, it's sad, but R&B no longer exists. There's no singing like how people used to sing back in the day. For some people it ain't cool. Now you have to rap and sing. It's really changed, but that's the way music is, but the art of singing R&B hasn't been lost, because now it's just the way people address the track. You can look at Chris Brown, look at Usher, and people like Skrillex and Diplo, you just go with the flow. Music will evolve. That's what happens. Before it was really defined, but now the shades are like blurred in between. Everything is merging together. You can have John Legend sing on a dance track now, because the original track with the piano is great, but you can get into the club now with the dance record below his vocals and it'll do what it do.
But I like the fact that there is no more boundaries between music, but I can understand that some purists might say, "Dang, what happened to R&B music. What happened to our Jodeci's?" But if you look at Mary J. Blige, she's been evolving through the years and doing her own thing. We don't have to follow what's happening. Look at Adele. She's on stage doing her thing, singing her ass off and is one of the biggest artists in the world.
""If what happened to Rob and I would've happened today with social media on board, ah man! It would've been a whole different story...""
What are your thoughts on popular artists like Kanye West using vocal-processing tools like auto tune to enhance their singing capabilities?
Kanye is in his own building. He's an artist, he's a producer. He's many things. So I can't really touch on him. I think he's using auto-tune as a tool to enhance his overall vision as a producer. And he obviously doesn't want to have somebody else singing. He's not known for singing, but with auto-tune he's been able to put more of himself in his production as well. It's a color to his painting. He's a controversial figure, but as far as the hip hop culture, he's a hero. And nobody can ever take that away from him, ever.
People complaining about Beyoncé lip-syncing at the Inauguration is ludicrous, because she's proven herself 110 percent over the years delivering tour date, after tour date, after tour date. Records after records, after records. Grammy after Grammy, after Grammy. So we can put that to the side. As far as ghostwriting, it depends on how you sell it. If you sell yourself as being solely writing your stuff, and then something happens and it comes out that you've been doing something with somebody else's writing, they're not gonna cut yourself any slack. Hell no. And I understand. And the truth always comes out in the end.
But then again, I've heard conversations where people are like, "listen, some of those guys are working on a whole different level." For example, some big artists, you look at the credits and there's five people writing on there. So "ghostwriting, collaborating," whatever we call it, it's a collaboration. That's what it is. But if the artist sells it as "it's just me," then there's a problem.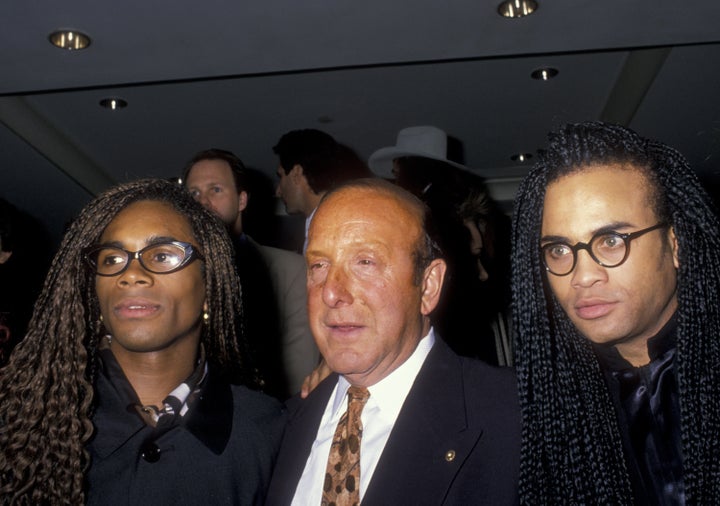 Do you think the backlash would have been more severe for you and Rob if the scandal broke today?
The difference between now and then is now people have a voice. Before there were only a few media outlets that were in control, there was no social media. But if what happened to Rob and I would've happened today with social media on board, ah man! It would've been a whole different story, because back then they [the label] squashed everything. We got all the blame. With the money they made off of us they were able to create other careers, open new labels, and that's what happened. An artist -- unfortunately it's just business -- but you're nothing but a number. So when they're done with you and used you enough, they throw you to the curb. But that's just the nature of the business.
What's the biggest lesson you've learned through the years?
The number one thing I would say is, don't forget where you came from. Because when you forget where you come from you cut disconnection to reality. You cut disconnection to yourself. So when you lose that, then you lose yourself. That's number one. Then second, surround yourself with people you can really trust. New friends ain't good, because success will attract leeches. That's just the way it is. The one thing you have to do is make sure people have the same interest as you do. And that's the reason why I surround myself with people who love music. And most of my friends are musicians or artists, because we believe in music and music is what we do.
Before You Go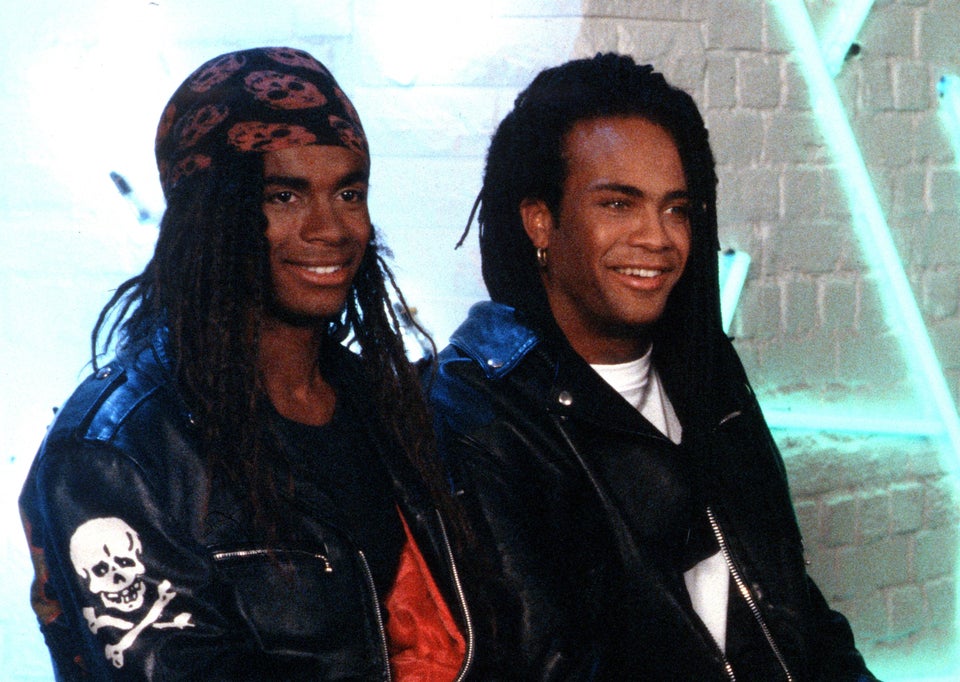 Milli Vanilli Photos
Popular in the Community