The images below are dazzling, to say the least. But be warned, once you gaze upon their intricately textured exteriors, landing somewhere between a Russian jeweled egg and dizzying digital geometry, you'll find it hard to look away.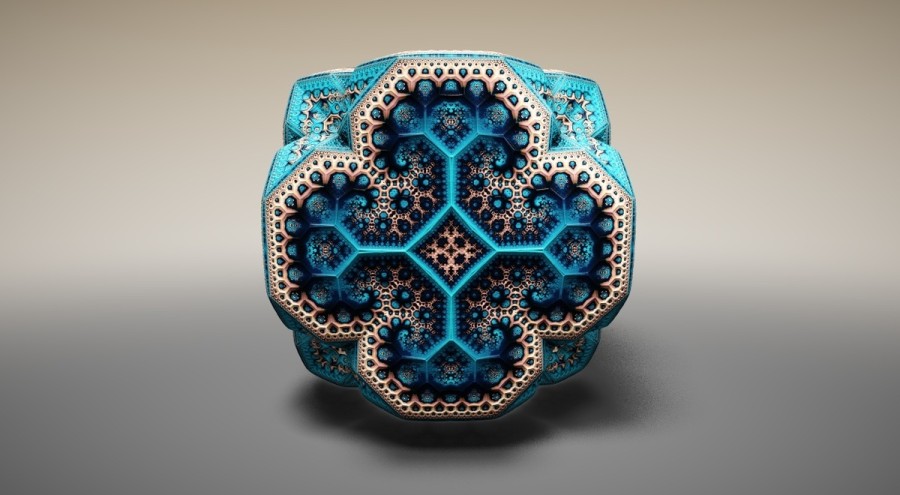 These ornate art objects, "Fabergé Fractals" as they're called, are the work of Scotland-based laser physicist-turned-artist and web developer Tom Beddard, who also goes by the name SubBlue. The art-meets-science maven used a formulaic method to yield his three-dimensional models, combining the 19th century decorative overload that is Fabergé with fractals' self-perpetuating, never-ending patterns, self-similar at every scale.
"The fascinating aspect is where combinations of parameters can combine to create structural 'resonances' of extraordinary detail and beauty -- sometimes naturally organic and other times perfectly geometric. But then like a chaotic system it can completely disappear with the smallest perturbation."
Whether or not you get the science behind the visuals, the images themselves -- blending organic growth and digital imagining in every blossoming pattern -- are enough to keep our minds spinning for days. Take a look below and continue reading for a behind-the-scenes video.
Calling all HuffPost superfans!
Sign up for membership to become a founding member and help shape HuffPost's next chapter
BEFORE YOU GO