Fabio the miniature horse earned his name due to a certain natural follicular resemblance to this guy.
But though his golden mane is spectacular, neglect left this gorgeous animal with shockingly long and tangled hooves that prevented him from walking properly. When Fabio's former owner surrendered him to the Ohio SPCA in early December, his lower extremities were in really rough condition: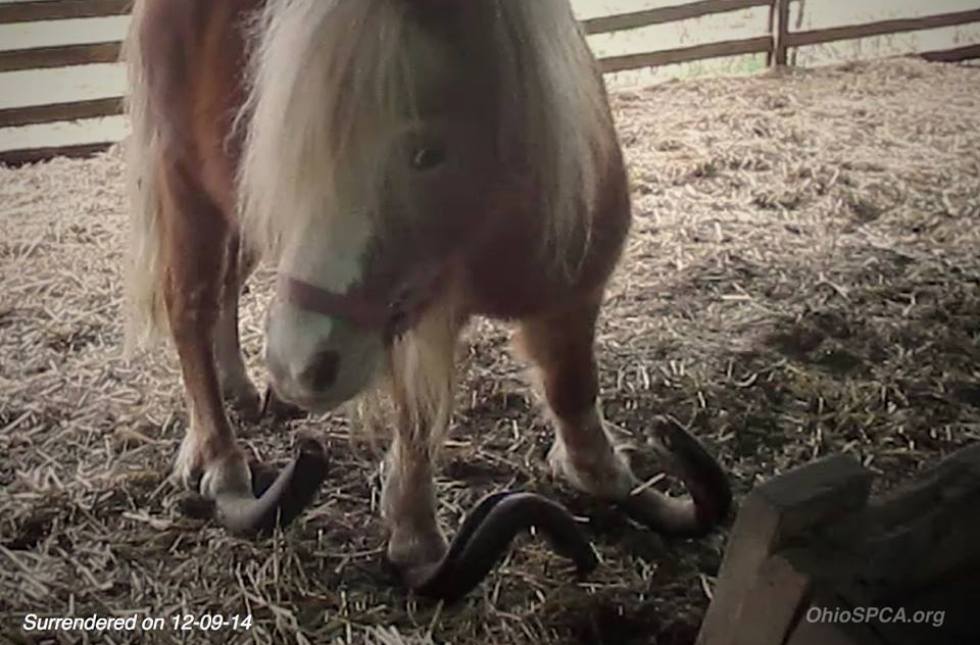 This is what Fabio's hooves looked like at the time of his rescue. (Ohio SPCA)
"Fabio's hooves had not been trimmed in many years. He was able to walk very slowly. It was very difficult for him, as his hooves would hit one another, as he tried to lift his feet to make progress," said the SPCA's director, Teresa Landon. "We see overgrown hooves frequently, but Fabio's hooves were the longest we have seen."
The horse, who is thought to be 9 or 10 years old, was brought to a veterinary clinic for x-rays. Over the next several weeks, massive, heavy sections of Fabio's spiraled hooves were sawed off and trimmed.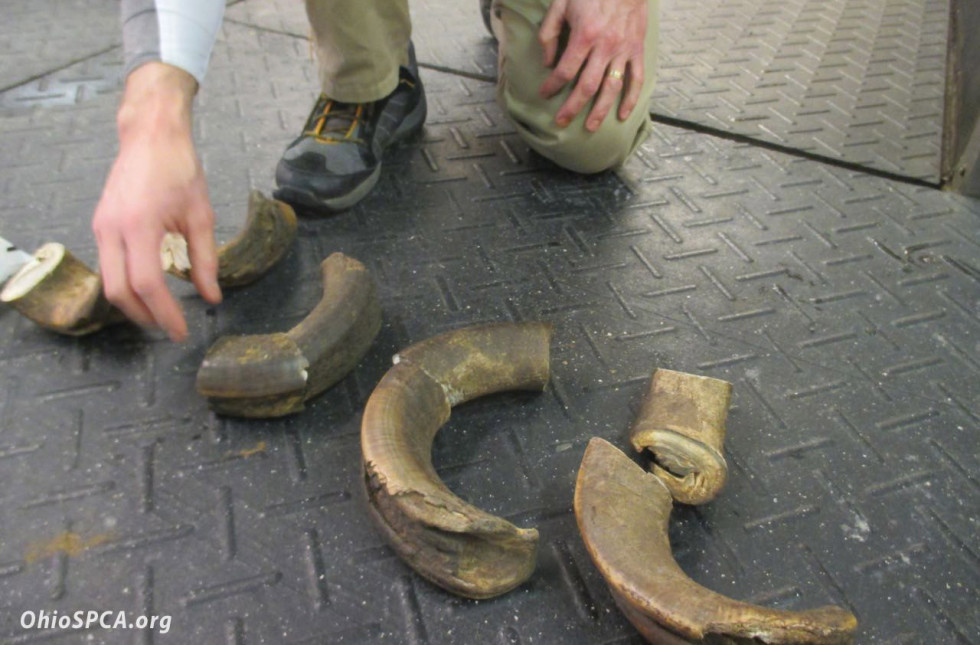 Some of the chunks of Fabio's hooves that were removed, after he came into the care of the Ohio SPCA. (Ohio SPCA)
Landon says that the damage to this horse was so bad, and went on for so many years, that "Fabio will never be 100 percent normal when it comes to his hooves."
She's preparing an evidence packet for prosecutors, with the hope that Fabio's former owner will face charges.
"That's deliberate neglect, and under the Ohio Revised Code, that's animal cruelty," Landon told Central Ohio's 10TV. "Because this animal has suffered for a number of years, he's now got damage to his body that's permanent, and it all could have been prevented."
But don't write off the handsome boy just yet.
Like a romance novel's indomitable hero, the horse with the golden locks and the neglected feet has the spirit of a stallion -- albeit in the body of a mini gelding.
And with the care he's receiving, Fabio is not only coming to slowly trust the humans who love him, but "will now be able to live like a normal little mini horse without any pain," Landon said. "He is learning to trot again, and it won't be long until that mane is flying in the wind as this little guy takes off in a run."
Keep tabs on Fabio and the hundreds of other animals -- from tiny birds to huge cows, and every creature in between -- being cared for by the Ohio SPCA on the group's Facebook page.
Get in touch at arin.greenwood@huffingtonpost.com if you have an animal story to share!
Related
Before You Go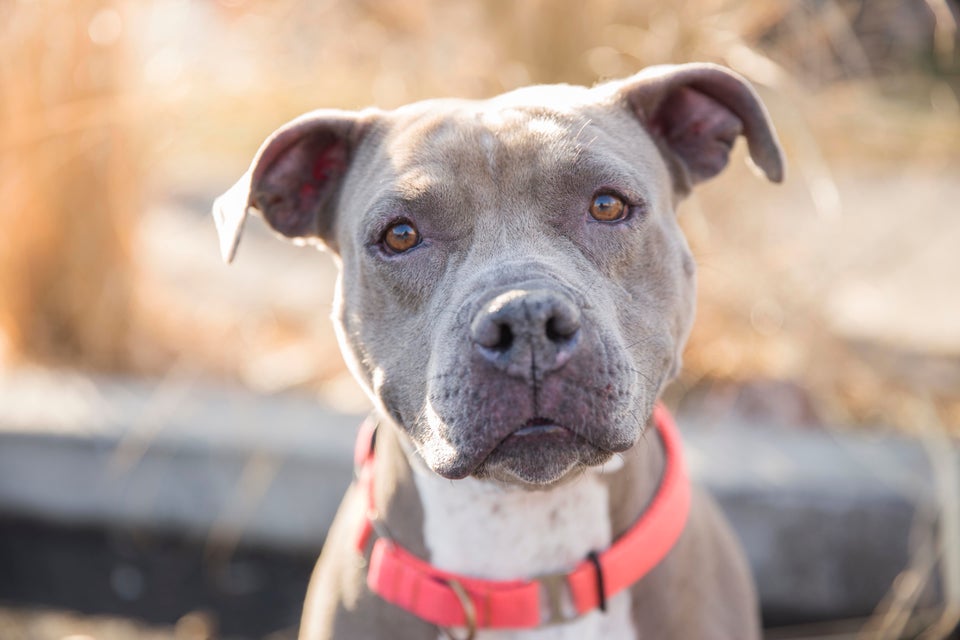 These Pets Are Looking For Homes!