This is the fourteenth installment in a series titled "FABRICATIONS" that elevates the work of up-and-coming queer individuals working in the fashion world. Check back at HuffPost Gay Voices regularly to learn more about some of the designers of tomorrow and the way their work in fashion intersects with their queer identity.
Gogo Graham is a transgender fashion designer living and working in New York City. Her most recent collection debuted at Manhattan's Ace Hotel in September during New York Fashion Week and featured all trans femme models wearing one-of-a-kind designs individually tailored in a celebration of trans femininity. In the words of Gogo, she creates pieces specifically with the trans femmes in mind that she designs for, "so their individual presences permeate the designs and become inextricably linked to the garments and the look." Read the interview below to learn more.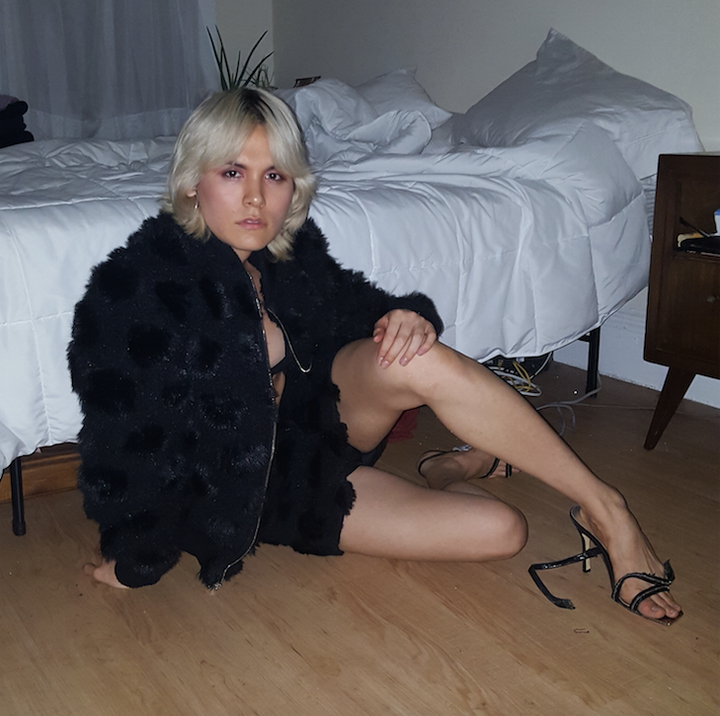 The Huffington Post: Who is Gogo Graham? How have you grown, developed and changed as a designer?
GoGo Graham: Gogo Graham is a fire-breathing trans femme dragoness golden lily with callused fingers and a home sewing machine. I think the evolution of my identity as a trans woman is reflected in the evolution of the collection; sometimes rigid, sometimes fluid, sometimes stagnant, sometimes dynamic -- simple and complex at times. My designs are developed with the trans* femmes I dress in mind, so their individual presences permeate the designs and become inextricably linked to the garments and the look. The collections do not exist without them.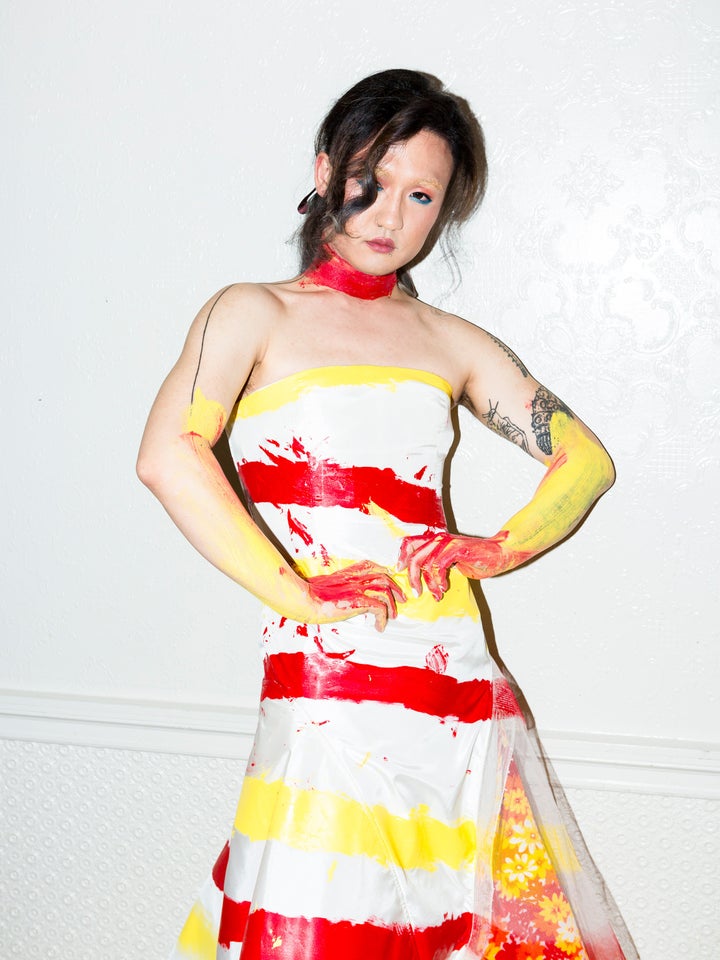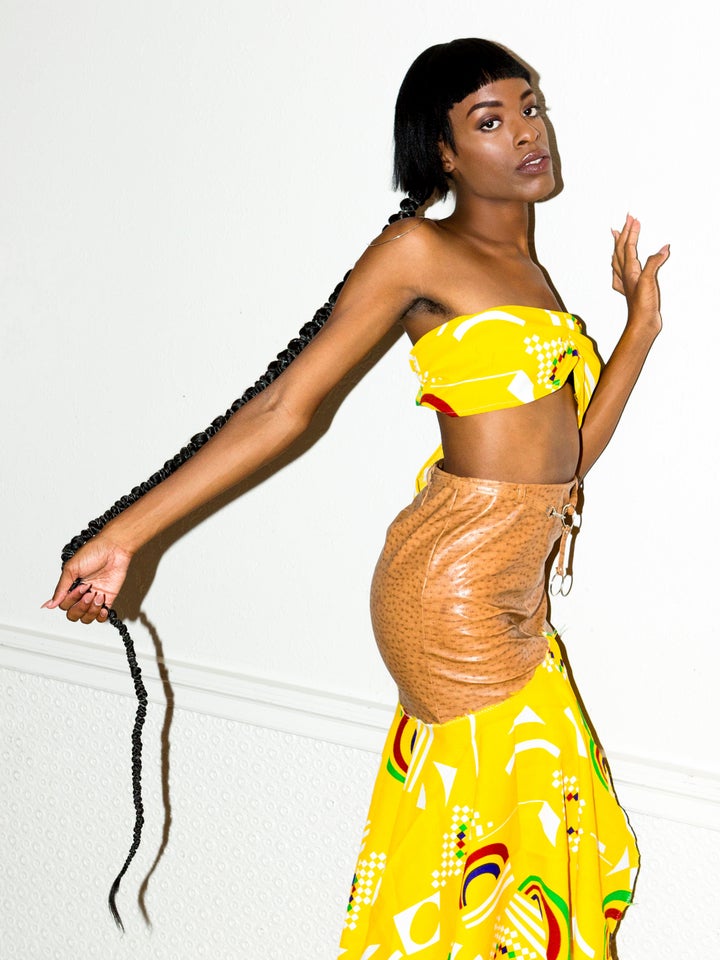 The designs are intended for trans* femmes; we come in all different colors, and the designs reflect that. I currently do not make any productions. All designs are custom one-offs! This may change in the future...
You produced a show during New York Fashion Week using all trans models. What was your concept for this collection and showcase?
The show was a moment of celebration of trans* femininity and specifically the individuals that participated. All trans* femmes are beautiful and have such important stories to tell. Every girl in the group has incredible talents, skills and histories. I could not tell those stories for them, but I hoped to contribute to creating a stage that allowed the girls to be visible in a state of exaltation. I only use trans* models because trans* aesthetic can only be expressed authentically by trans* people.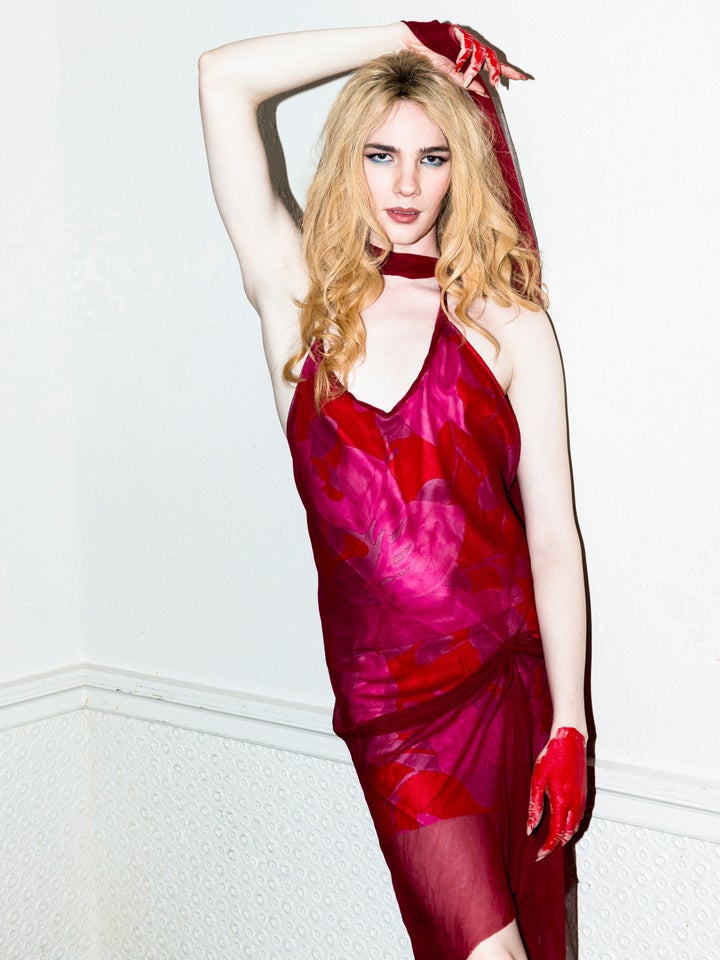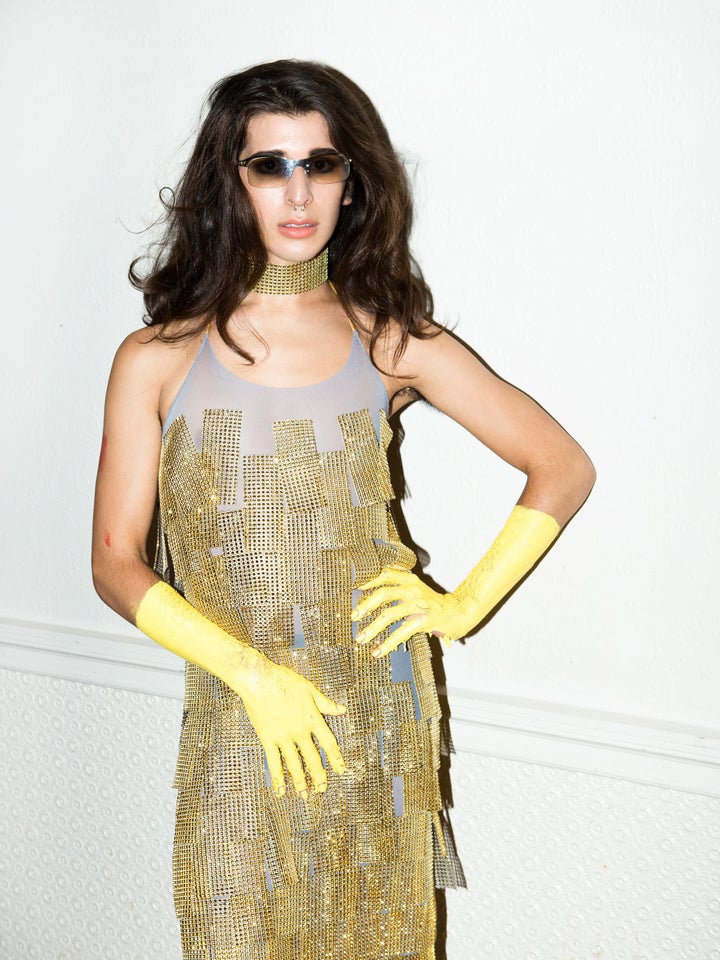 What does it mean to you to be a trans designer working in the fashion world? How has your identity shaped and informed your experiences?
Anyone working in the fashion world is overworked and exhausted, and existing as a trans woman of color anywhere on this planet entails being confronted with a myriad of obstacles -- some abstract, many more concrete, many dangerous. My identity as a non-black trans woman of color shapes every aspect of my life. It dictates how I experience and am experienced in the world. Trans women of color are being slain for existing at an alarming rate, and I can only hope that my own identity and skills can be used as tools to help relay the urgency of that message.
Do you see the fashion world's relationship with gender changing and evolving?
I don't know that it is. The fashion industry, not unlike any other, is about money and the money buys the look. If trans aesthetic is the look for sale, the industry will consume it.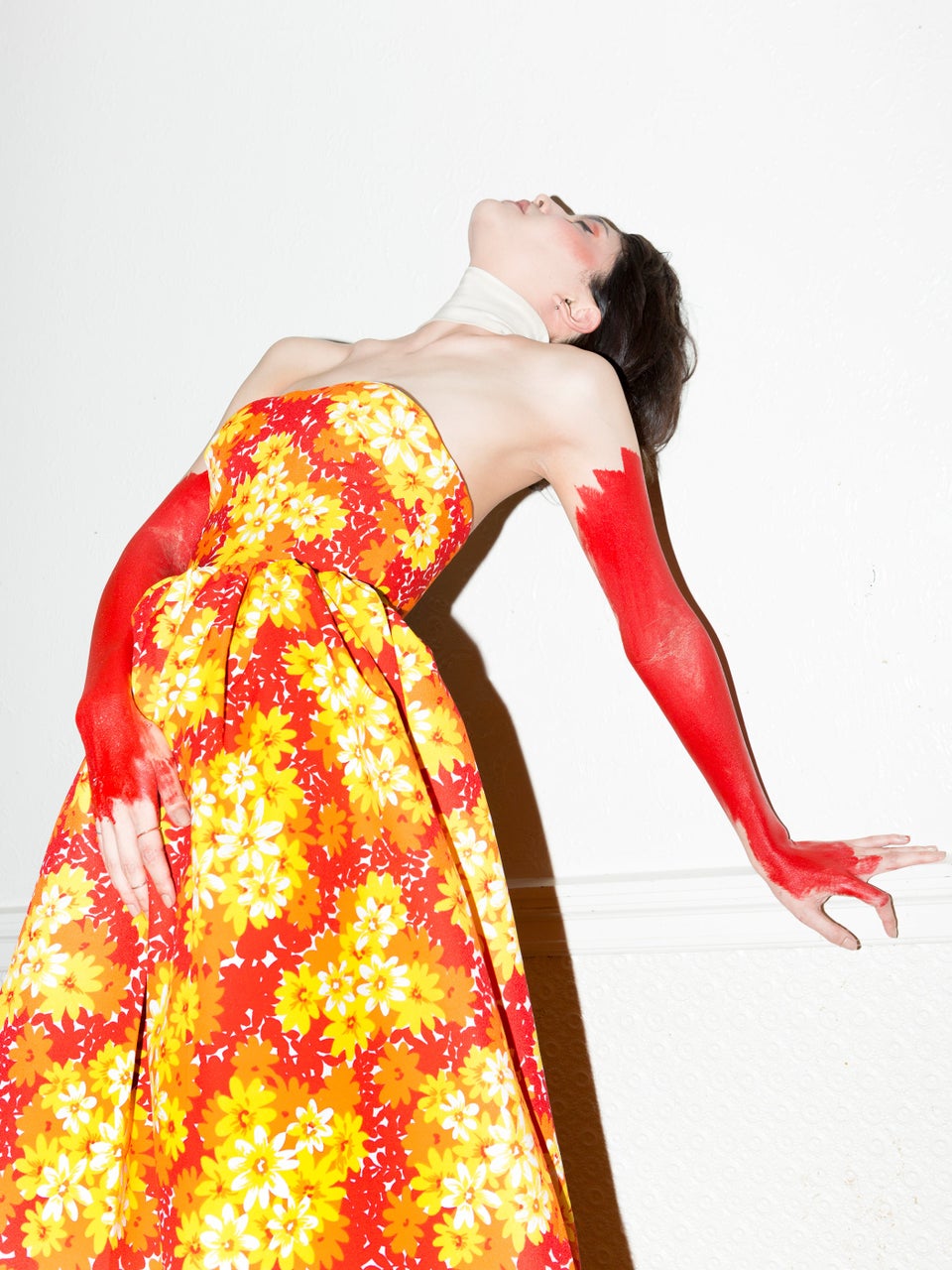 Gogo Graham
Do you think fashion can contribute to helping the larger world understand the nuances and complexity of human identity and experience?
I don't know that fashion is capable of taking on such a tremendous responsibility. Fashion is a reflection of the current state of things, not the other way around.
What does the future hold for Gogo Graham?
I hope future trans* femmes don't need Gogo due to the overwhelming selection of empowering, feminine clothing that is available for them in the future.
Want to see more from Gogo Graham? Head here to check out the designer's website. Missed the previous installments in this series? Check out the slideshow below.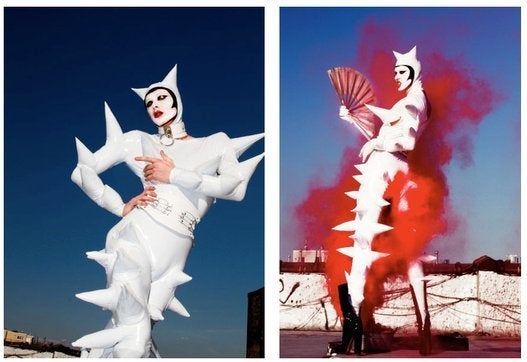 FABRICATIONS
Popular in the Community