When one talks to Fabrice Calmels, a veteran principal dancer at Chicago's Joffrey Ballet, it's hard to believe he was ever anything but completely confident in his dancing ability.
(Story continues below.)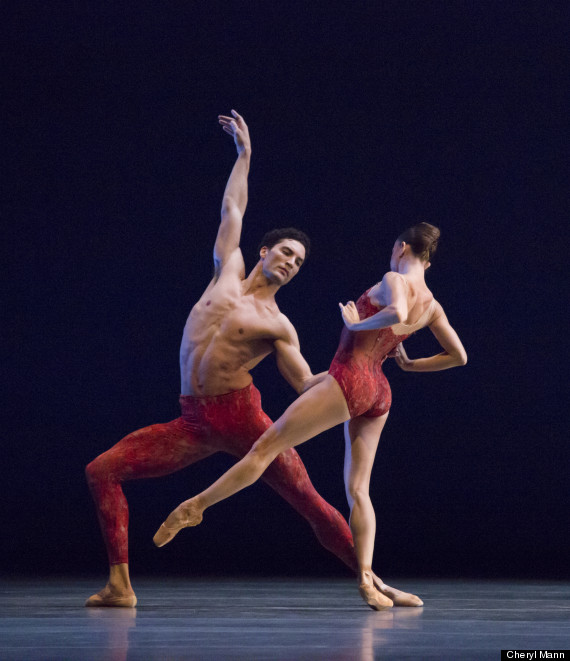 Calmels and April Daly dance in "Bells" at the Joffrey.
It was "a nightmare," Calmels, 34, recently told The Huffington Post, recalling the early days of his professional career.
Though he had primarily started dancing at the age of 4 because his younger sister was also taking lessons, it wasn't long before he realized he had a lot of potential.
At the age of 11, Calmels got serious. He left home, went into boarding school and began training at the prestigious Paris Opera Ballet School.
He also began growing -- and growing and growing. And when it came time to look for professional opportunities, companies -- many of which adhere to height restrictions for their dancers -- dismissed him, simply, as too tall.
"I knew I had the technique and could do a lot of things principal dancers could do and I wanted my chance," Calmels said. "But everyone was like, 'You know, I think you're really tall. I don't think you'll ever have a career. I think you should be doing something else from ballet.' And when you're young, that really f***s with you. You think, 'Maybe they're right and maybe I'm being completely stubborn doing this.'
"There were so many times I wondered what the hell I was doing."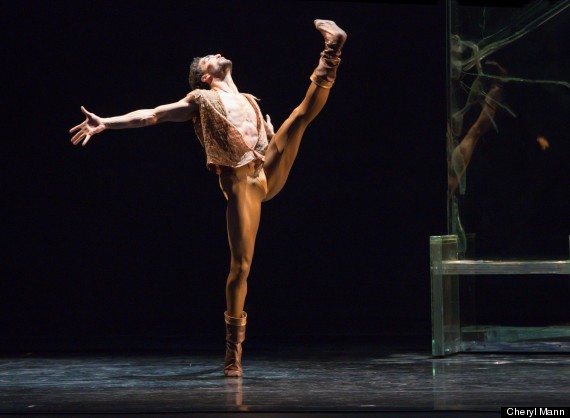 Calmels dances in Lar Lubovitch's "Othello."
His struggles led him to the U.S., where companies are more open to taller dancers. He danced with companies including the Pennsylvania Ballet and Boston Ballet before he was invited by Joffrey co-founder Gerald Arpino to come and join the Chicago company in 2002.
It wasn't long with the Joffrey before Calmels says the anxieties he had about his height and career choice started to melt away. Getting principal roles such as "Apollo," at the age of 23, helped give him the confidence he was lacking and the audiences took note.
Because the dedicated dancer spends a lot of time training -- and has spent much of his life living away from his family -- he says he "lives a very lonely life." However, he says his fans and supporters serve as "a big giant family." In return, he interacts with his followers, favoriting tweets and responding to comments as much as possible.
He also makes it a point to pursue hobbies outside of dancing, including playing many musical instruments and drawing cartoons, something he's been doing for many years.
"I think life is a gift and you have to try your best at it," Calmels said. "Every time I'm curious about something, I will try it as much as possible to do my best at it."
Despite all the early obstacles he faced early on, Calmels says he isn't surprised by his success; he said he's been visualizing it since he was young, writing about what being a prominent dancer would look like in his personal journal. His journey has him convinced that the power of self-actualization is real.
"I realized about my life that no one creates your own path and there's no perfect formula for life. You create your own life," he explained. "There was so much pain with the [early] rejection, but those rejections made me who I am today. The path that I took was made because of those people who didn't believe in me. I appreciate the fact that they led me to where I am today."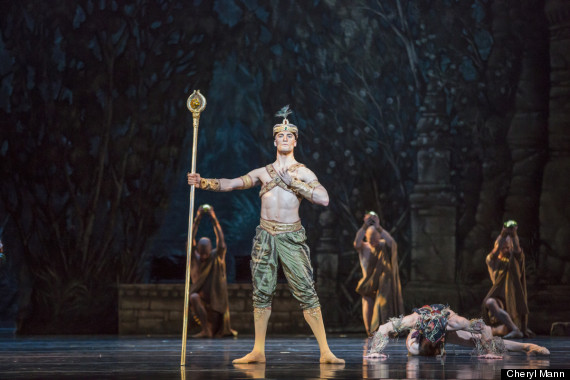 Calmels dances in "La Bayadere."
Beyond his own success, he also hopes to serve as an inspiration for other tall aspiring ballet dancers who want to shake up the old guard of the classic art form -- and he and other tall dancers are already making some progress achieving just that.
"I feel a responsibility to change things because it's a problem not only for me but for many others," he said. "These rules are so outdated. I think when you're in the year 2014, things do need to change."
Before You Go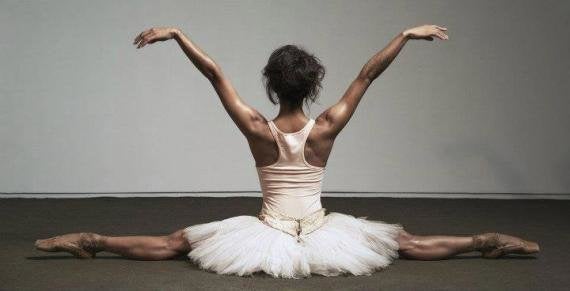 Ballet Dancers Changing the Landscape
Popular in the Community