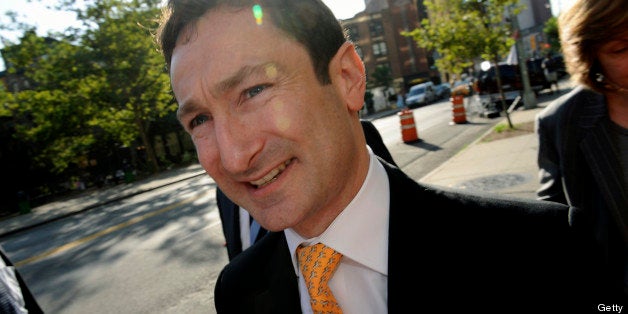 NEW YORK, July 26 (Reuters) - A lawsuit by the U.S. Securities and Exchange Commission may have destroyed his career, as former Goldman Sachs trader Fabrice Tourre put it, but for more than a year it didn't eliminate his pay.
Goldman Sachs Group Inc paid Tourre a base salary of 480,000 pounds ($738,000) after he was put on leave following the filing of the SEC lawsuit in 2010, Tourre said on Friday.
Tourre, 34, speaking at the end of his second week of his trial, said he didn't have a choice but to go on leave after the lawsuit was filed.
"I was hoping to go back to Goldman Sachs and in the meantime make the SEC understand this transaction," Tourre, 34, told the court. Instead, he ended up on trial in federal court in New York on securities fraud charges.
The trial has become the highest-profile court proceeding to come out of the SEC's probes of the 2008 financial crisis and is a chance for the SEC to hold an individual accountable for alleged wrongdoing on Wall Street.
The SEC contends that Tourre misled investors in a complex mortgage deal known as Abacus 2007-AC1. He failed to disclose to the investors that Paulson & Co Inc, the hedge fund of billionaire John Paulson, both helped select the securities that the deal depended on and at the same time was planning to bet against it.
The SEC also claims Tourre misled ACA Capital Holdings Inc, a company that Goldman hired to oversee the deal, into believing Paulson was investing in the deal rather than shorting it.
ACA later became an investor in Abacus and insured it. When the underlying mortgage securities turned toxic, the investors lost about $1 billion, while Paulson's short positions made about the same amount.
Goldman Sachs, originally a co-defendant, agreed in July 2010 to pay $550 million to settle the lawsuit without admitting or denying wrongdoing.
Tourre, who denies wrongdoing, said Friday that he first learned the SEC had sued him when a headline scrolled across his screen while he was at work in April 2010 at Goldman Sachs Group Inc's London office.
Tourre had told jurors Thursday that he earned $1.7 million in salary and bonus in 2007, the year of the Abacus deal.
His earnings in 2007 - particularly the extent to which his bonus was tied to profits he brought Goldman - may help the SEC show that he obtained money or property thanks to the alleged misrepresentations.
The reasons for why SEC lawyer Matthew Martens chose to elicit how much Tourre earned on paid leave were less clear.
Stephen Crimmins, a former SEC lawyer at K&L Gates, said while the pay isn't unusual on Wall Street, for the average juror it might sound "odd."
"It does in many juror minds create a troublesome point why someone that young earned that much," he said.
Tourre said the sum he earned on paid leave represented his base salary. Michael DuVally, a Goldman spokesman, declined to confirm how much Tourre earned after being placed on paid leave in April 2010.
After the lawsuit was filed and he was subsequently called to testify before a U.S. Senate committee, Tourre said he "had to take a step back and figure out what to do with my life given that my nine-year career was destroyed."
Tourre went on unpaid leave from November 2011 to the end of 2012, and is pursuing a doctorate in economics at the University of Chicago.
Tourre said he hadn't "done anything wrong, as I'm here literally to tell the truth and clear my name."

On Friday, Tourre's defense team appeared to try to put an admission he made on Wednesday about an email he sent to ACA executive Laura Schwartz in January 2007 in a more favorable context.
In the email, Tourre said the riskiest slice of Abacus, known as the "first loss tranche," was "pre-committed."
Schwartz this week testified that the "pre-committed" statement was a reason she thought Paulson, who Tourre in the email also said was sponsoring the transaction, was an equity investor in the deal rather than a short seller.
Tourre acknowledged Wednesday the statement "was not accurate," since that part of the deal wasn't being offered at all. Legal experts have said the admission could prove key in the SEC's effort to convince the jury that Tourre is liable.
"This email undermines Mr. Tourre's defense and will force him to try to convince the jury that what he said isn't what it looks like - an effort to mislead a key institutional investor," said Jordan Thomas, a former SEC lawyer at Labaton Sucharow.
On Friday, Pamela Chepiga, Tourre's lawyer, displayed a series of documents including deal term sheets sent to ACA after the fact listing the first loss tranche as "NA."
Schwartz had testified she believed "NA" meant "not available," a reference to Paulson having already committed to it. But Tourre had a different definition, "not applicable."
"Because it was never issued, never intended to be issued," Tourre said.
The SEC is expected to rest its case Monday, and Tourre's defense will then begin calling its own witnesses.
The case is SEC v. Tourre, U.S. District Court, Southern District of New York, No. 10-03229.

Related
Before You Go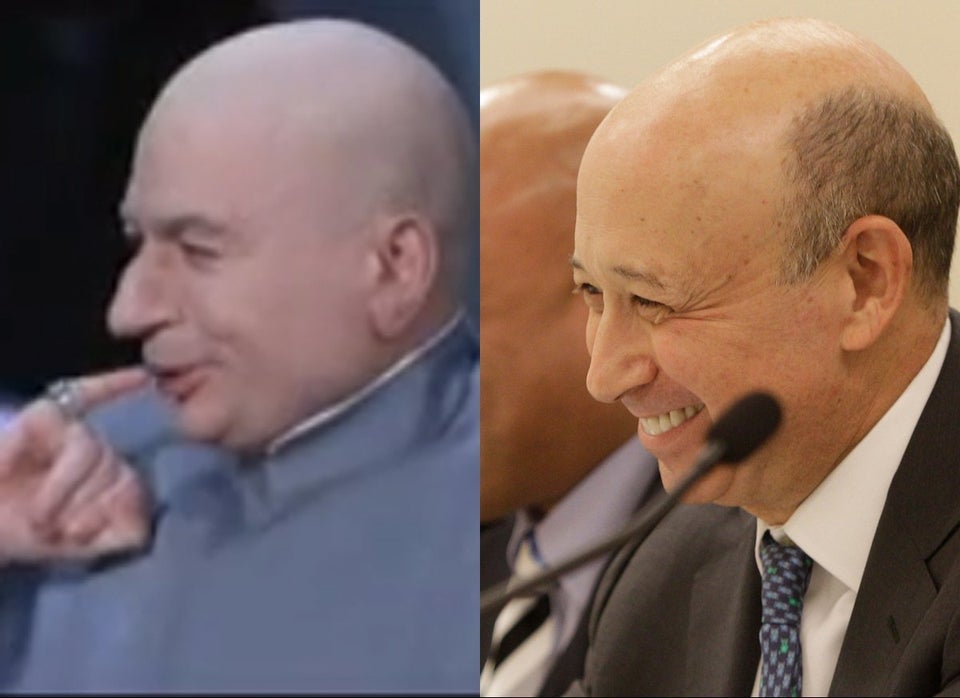 CEOs Who Look Like Villains
Popular in the Community