California is always good for a scenic getaway. From wine to waves, head to these effortlessly cool locales this summer—plus my favorite activities in each city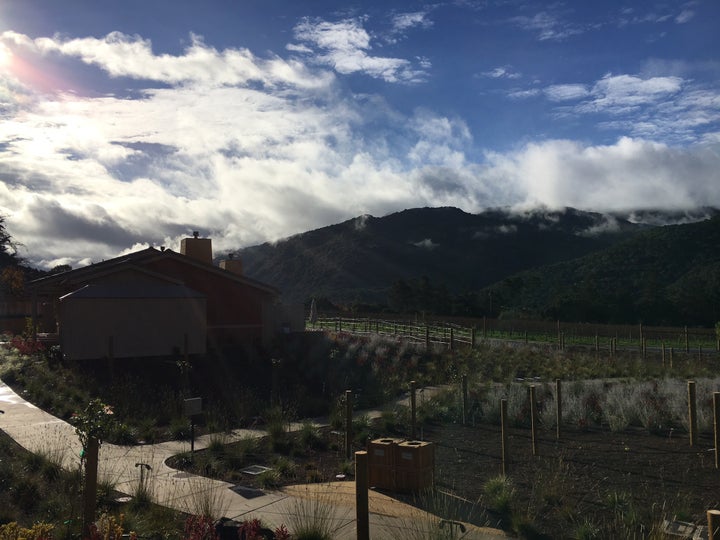 Carmel's most exclusive resort has it all, starting with a luxe spa (the Dozen Roses treatment is a dreamy must-try). The collection of country chic rooms, villas and suites is just a short drive to the wild Pacific Coast that offers the very best in hiking, but you'll find it somewhat of a struggle to leave the gorgeous property. Staying in one of the new villa suites? Awake to sweeping Santa Lucia Range views, which you can take in while having your morning coffee on your private patio (with easy-to-use fire pit) that overlooks 28 acres of scenic orchards and vineyards. Then get ready for your day in what can only be described as your own private shower lounge, with rain and wall showers, wet room, soaking tub, and seating – because, why leave. Bernardus also offers an impressive events calendar, from spectacular holiday brunch buffets (such as Easter and Mother's Day), barbeques, afternoon walking tours, and other special soirees utilizing award-winning food made with local ingredients, wines from the heart of wine country, and their picturesque grounds. VIP wine tastings are available throughout the day, or pick up passes for neighboring tasting rooms at the front desk. Later, retreat back to Bernardus for dinner at Lucia Restaurant and Bar. Make sure to do a wine pairing – this is wine country at its finest, and you don't want to miss out.
What to do: Bernardus Tasting Room in the charming Carmel Valley Village, which has grown to 20 tasting rooms and is a fun alternative to downtown Carmel. The winery is actually not connected to the resort, but concierge will help you with reservations regardless. The reserve flight is not to be missed, and save room in your suitcase to take home some bottles. Mine went way too fast.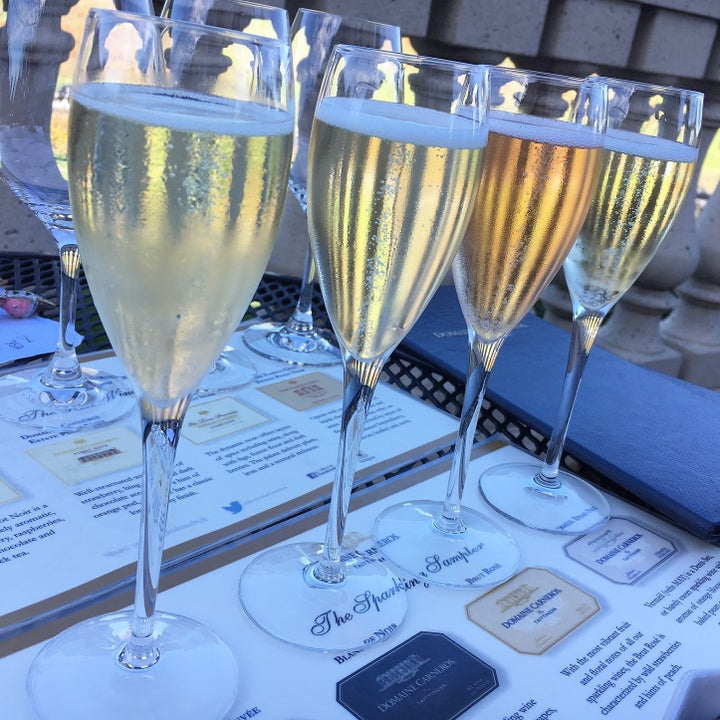 Westin Verasa is not only one of the larger resorts in Napa, but it's also one of the most centrally located. (Truly, I rarely stay anywhere else.) Situated downtown, it's an ideal spot to hole up for a few days, allowing for walking to shop for local goodies at Oxbow Market or quick drives to a plethora of the county's best vineyards. After a day of wine tasting (rough life), indulge in dinner at nearby Miminashi, Napa's first izakaya restaurant and an absolute treat of impeccable dishes, or Oentotri, for the finest pastas, salads, and my favorite, polenta. Then take a refreshing dip in the hotel's oversized salt water hot tub (open late!) or cozy up to the lobby bar. The next day, do a brisk morning walk or jog along the trails heading out of the property.
What to do: Zip over to Domaine Carneros, which houses scores of upscale bubbly literally fit for royalty. Perched atop a hill, the chateau and French country-inspired vineyards provide a delicious backdrop for drinking a flight of champagnes on the patio. Their pinot noir is also excellent—especially when paired with cheese plates and caviar. The oversized patio is quite a scene in summer (deservedly so), so be sure to make a reservation.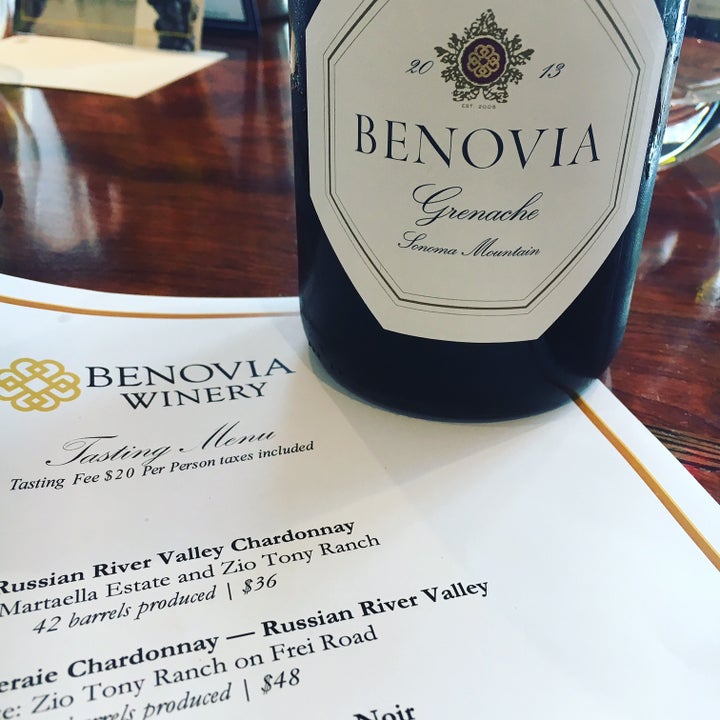 A buzzing casino isn't generally what vacationers seek when escaping to wine country, but the newly remodeled Graton Resort & Casino is worth a gamble. Though it's secluded, Graton is an exciting, sleek contrast to Sonoma's boutique style properties—with a touch of Vegas. A recent makeover added 200 amazing rooms and suites, a luxe spa and pool area, and a fabulously upscale new restaurant, Boathouse Asian Eatery. If too quiet isn't your thing, you'll definitely enjoy the on-site action here—while being just a short drive away from a haven of chill wineries. My suite was larger than some apartments I've lived in, with an extra bathroom, amazing amenities, and the most delicious room service for a luxuriously lazy morning.
What to do: A new favorite of mine, Benovia Winery, features delicious chardonnay, pinot noir, and my favorite, Grenache. (There's a magnum of it sitting in a place of honor in my home, waiting for the right special occasion.) This gem in the heart of Russian River Valley makes stellar wines (award-winning Mike Sullivan is winemaker and co-owner), and its tasting room is rural wine country-chic at its finest. A short drive away is the fabulous Kendall-Jackson Wine Estate & Gardens, which hosts some hot-ticket garden parties in summer. For its tasting experiences, I'm a sucker for any that get you outside. Not only was their food and wine (five wines from their Grand Reserve and Jackson Estate labels) pairing an exquisite five-course affair with, but we also headed outdoors to taste citrus straight from their beautiful gardens, to bring out the flavors of the Grand Reserve Sauvignon Blanc and work on our palettes. If you know Kendall Jackson only by its ubiquitous supermarket bottles, it's time to head straight to this stunning estate in Sonoma County.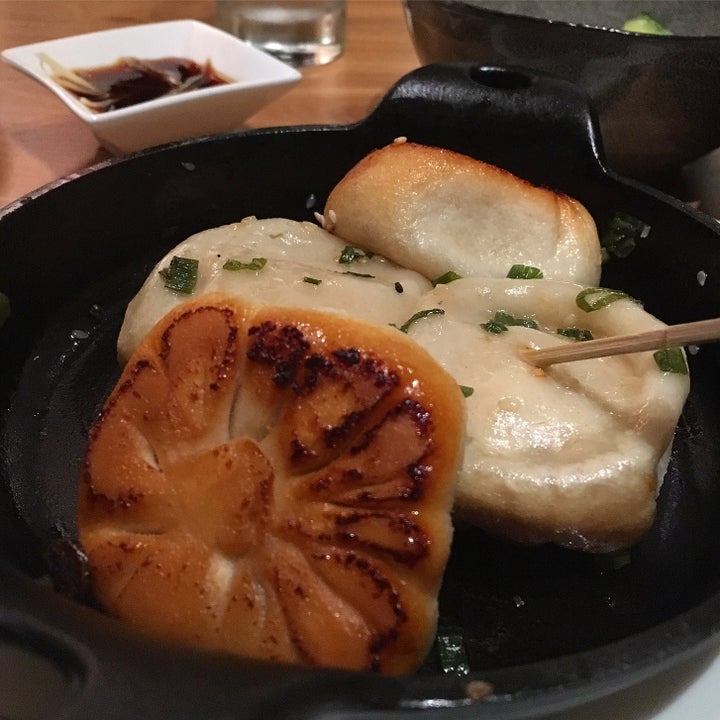 Where to go: San Francisco
The St. Regis hotel brand is a favorite of the elite set, and the San Francisco location is an eye-catching example of this sterling reputation. The 40-story building includes 260 rooms and 100 private residences, each catered to with impeccable guest service and luxurious amenities. (I stayed there on my birthday, and every single person who helped us gave me a rousing "happy birthday!" – plus there was a cake waiting in the room, and the bellman sang Happy Birthday to me.) Did I mention the Bentley that awaits to take its well-heeled guests to whatever city dinner reservations they might have? From champagne sabering to brunch at the Grill, this posh landmark is an excellent place to call home base while you explore all of the Bay Area's expansive offerings—but a facial at its signature Remède Spa wouldn't hurt either.
What to do: Head to Chinatown, as San Francisco's most buzzed-about new dining hot spot, China Live, cannot be missed. An ambitious project by owner George Chen, China Live is a brilliant nod to both the city's rich Chinese history, and northern California's fixation on yummy farm-to-table dining. Yes, you read that right: this is a bustling Chinese restaurant that boasts organic produce and a menu that changes daily according to the freshest ingredients. China Live is also a cross between an open kitchen and an Eataly-esque food hall – diners are seated, but you can see the stations making your beautiful peking duck, dumplings, noodles, and more. Back to the peking duck: don't miss it, or the signature "SJB" dumplings. Food like this deserves a wine list, and China Live has a great one, plus creative, top-of-the-line cocktails by the great Duggan McDonnell. For dessert: sesame soft serve with mango shaved ice and boba.
Popular in the Community