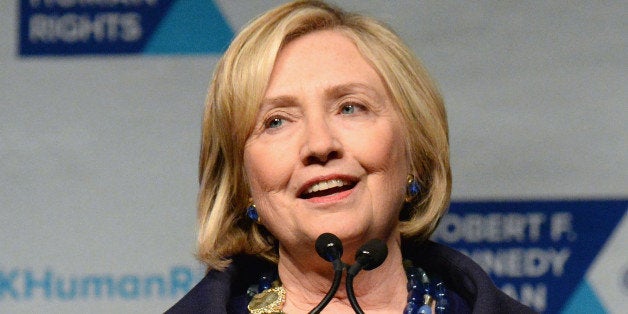 What if the only number that mattered for athletes was the one on their uniforms?

What if actresses could stop shaving years as regularly as they do their legs?

What if the only numbers that mattered on our resumes referred to how long we stayed at one place? What if we could love without worrying about the birth dates of potential partners? (More specifically, others' perception of them)

It seems there has never been such an abundant, and often unnecessary, emphasis on people's ages. Take a look at any day's news articles and ask yourself when a number is relevant. For example, in the midst of a Washington Post piece on the New York police situation, came the phrase, "Chief Bill Bratton, 67..." Why? No one was questioning his competence. Clearly, there are times when a specific age is relevant: the birth certificate; eligibility for kindergarten; getting into rated films; (though we know how that is flaunted) running for President; the obituary.

Otherwise, the obsession is growing tiresome. For athletes, it seems there has never been more focus on when it's time to hang up the cleats or the helmets. As Los Angeles Times columnist Bill Dwyre, wrote, "age is a fascination in sports." He was discussing the Peyton Manning "should he or shouldn't he?" question, but went on to mention others whose professional careers may as well be numbered in dog years.

In the entertainment world too, the 'numerics' came into play this past week. Tina Fey and Amy Poehler joked that Patricia Arquette's role in Boyhood proved there are good roles for women over 40 -- provided they are under 40 when the project begins. They also described "Cake" as something people eat on their birthdays -- at least those who actually admit they are a year older.

For those in the public eye, one solution is to find another place where their age doesn't matter, and, in fact, may get a whole new spin. Sports stars can go the Jason Kidd route, a slow dissolve from being the oldest guy on the court to the youngest coach in the league. Actresses can play the preventive game, when they hit those post ingénue, pre-Amour years, as director Angelina Jolie is doing.

Politics is usually a safe place for the newly "mature" to go. (Jolie recently said she may try that too.) Why, if Kobe or Serena ran for Congress, they'd be considered tweens. Office-holders don't usually hear about the chronology issue until they reach Strom Thurmond territory, though 69 is currently an oft-repeated number -- that's the age Hillary will be if elected.

Yes, Ronald Reagan was the same, but rumors about his physical condition came after he got into the White House. There is nothing Hillary can do about this, but for starters, her folks might get the word out that the girl chomping at her heels, Elizabeth Warren, is in fact only a year and a half younger.
With 77 million Boomers desperately pushing that "middle-aged" goal further, the non-famous can simply try defying the stereotypes by our deeds. And we might as well take our heroes where we can. I challenge anyone to tell me Jane Fonda was not the most gorgeous woman on that Golden Globe stage. New Yorker scribe Roger Angell arguably wrote his best essay ever last year, about the aches and intact desires, of a man his age. Angela Lansbury is currently ruling the stage at the Ahmanson Theatre in Los Angeles. McCartney, Jagger, Simon and Dylan continue to fill stadiums.

Did you notice something in the previous graph? I did not mention that Fonda is 77, Angell 93, Lansbury 89 and all those rockers 70 and beyond. This is not about the fear of being "outed," but rather a plea for a numberless society. Sure, it's naïve, but I truly think it would also make for a less stressed-out one. Do parents need to know that someone else's kid is walking and talking at two? Do adolescents need to know that others have out-achieved them at a younger age? Do people who love their jobs need to worry about being pushed out just because they hit a certain number?

Better that they should know that Picasso could still paint in his dotage, that Federer can still volley, that Angela and Cicely can still learn their lines, and that it's okay to pair up with someone not because they are age appropriate, but because they are the right one.
Calling all HuffPost superfans!
Sign up for membership to become a founding member and help shape HuffPost's next chapter