We won't act like face oil is some hot new thing. Hardly. It's been around for centuries and has become increasingly more mainstream these days. But with temperatures swerving into the teens recently and our skin subsequently freaking out, we feel it's time to remake the case for face oil -- especially in the winter months. The advantages are vast, and in some instances it's better than a heavier cream.
We worked with New York-based holistic facialist Julia March and Amala Skincare founder Ute Leube to better understand just how much your skin can benefit from an oil, as well as which versions are best for which skin types. (Fear not, shinier skin types -- it can actually help with oil regulation.) Here are the five things you need to know about the miracle liquid, plus the eight best blends that are saving our skin this winter.
How face oils work: "Essential fatty acids are crucial to replenishing and maintaining the hydration and nourishment levels of the skin," says Leube. "And since the body can't make them itself, it's important to get them from outside sources such as face oil." March concurs, adding that "oils protect the skin's acid mantle, rebuild and maintain skin's lipid barrier due to external influences, like extreme temperatures, over-cleansing, low humidity, sickness and travel. They act as a carrier for other active ingredients to penetrate into lower levels of the epidermis. Since oil creates a lipid barrier over the skin, it can speed up the skin's own healing process and repair."
When you should apply: "I suggest to always apply oils after the skin has been freshly washed or splashed with water," advises March. "Oil will hold that extra water on the skin and help the skin to rebalance itself faster."
In some cases, face oil can be better than a cream: To fully understand the difference between the two, March points out that lotions and moisturizers are always emulsions, meaning a mixture of oil and water. She adds that "our skin's acid mantle contains sebum, ceramides, triglycerides, essential fatty acids and water. It is a hydrolipidic film that covers the surface of the skin. That is why moisturizers mimic skin's acid mantle structure to help hydrate the surface and penetrate other possible actives into the skin."
So why would we choose an oil over a cream? March suggests "when skin is in deep distress ... during compromising external influences I would choose oil instead of a moisturizer to calm, hydrate and rejuvenate the skin faster and without possible irritation."
Why oily skin types should embrace face oils: "When skin is stripped of oil or is not properly replenished with natural oils and essential fatty acids, it continues to produce more oil," says Leube. "The best way to restore balance to oily skin is to use lightweight treatments that contain pure organic plant oils. By doing so, skin's sebaceous glands can slow down natural oil production because the skin is replenished with the natural oil it needs to stay healthy and clear."
Certain ingredients you should look for when buying a face oil: Leube is a fan of seed oils, which "penetrate quickly and deeply into the skin and will not leave a greasy, shiny finish after application, which is a common gripe that people have with regular face oils."
March's favorite oils include argan, jojoba, apricot kernel, avocado, macadamia, kukui nut, borage, rosehip, camellia and calendula. Yet, she notes that not all oils are created equal. "Higher-priced oils are definitely less refined, processed, purer," says the facialist. "Less-expensive oils can have additives, byproducts of refining, bleaching processes. So less-processed means better quality and higher price. With oils you get what you pay for."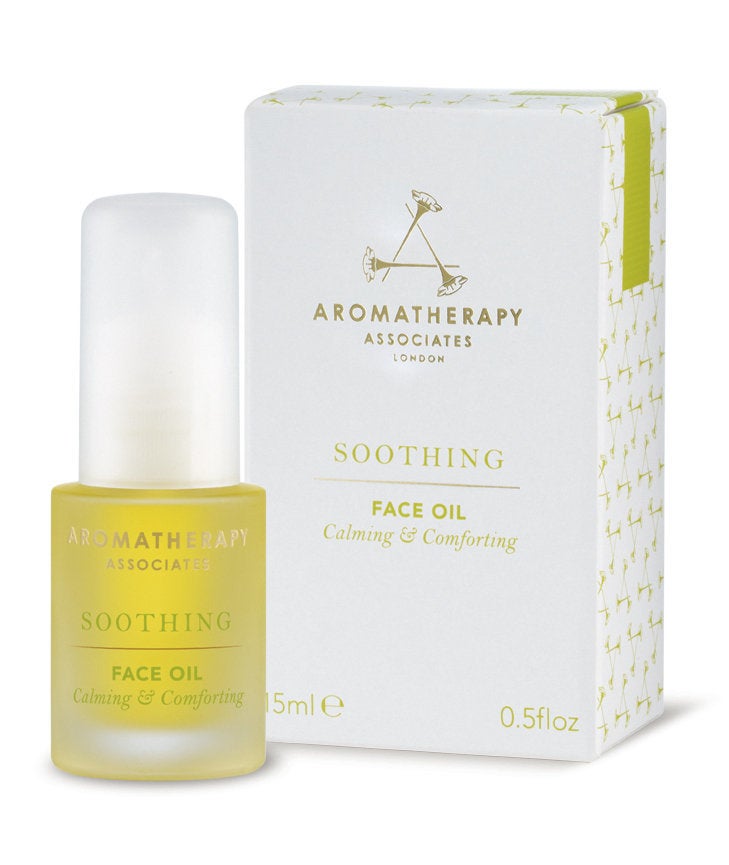 Face Oils We Love
Want more HuffPost Style beauty content? Check us out on Twitter, Facebook, Tumblr, Pinterest and Instagram at @HuffPostBeauty. (For everything else check out our main HuffPost Style Twitter, Tumblr, Pinterest and Instagram @HuffPostStyle.)
Do you have a beauty story idea or tip? Email us at stylesubmissions@huffingtonpost.com. (PR pitches sent to this address will be ignored.)