Anti-aging products are a dime a dozen in the beauty world. There's always a new cream, serum or oil out there promising to diminish our laugh lines and crow's feet and leave us with firm, youthful-looking skin.
As it turns out, however, the secret to a younger-looking visage might not be about products at all.
The study, led by Dr. Murad Alam, the vice chairman of dermatology at Northwestern University, took place over 20 weeks. As The New York Times reported, a group of 27 women participants between the ages of 40 and 65 were instructed to perform 30 minutes of facial exercises daily for the first eight weeks, and three to four days a week for the remaining 12 weeks. Only 16 women finished the full program.
The women were photographed at the eight-week and 20-week marks. The researchers showed those photos to dermatologists who didn't know the women and asked them to comment on the appearance of the women's facial features.
The dermatologists noticed improvements in the women's faces, specifically in the fullness of the cheeks, and estimated that the women, on average, looked about three years younger in their photos from the end of the study versus the beginning. The women were also pleased with the results. (You can see photos from the study here.)
So how, exactly, do the facial exercises work?
As New York-based facialist Cecilia Wong explained, you can think about them "sort of like your face going to the gym."
"Your face is the only area that doesn't really get a good workout," she said. "There's actually a lot of muscles underneath the skin and you need to work out the muscles in order to keep it toned and sculpted."
The main reason people do face exercises, according to Wong, is to prevent the signs of aging, including "saggy-ness or looseness of the skin." As Dr. Samer Jaber of Washington Square Dermatology explained, that sagging we experience as we age has to do with the fact that the fat pads under our skin deteriorate and become thinner over time.
When you exercise your face muscles, Wong explained, you can tighten them, which could potentially make the face appear more lifted and contoured.
Jaber agreed, noting that the goal of facial exercises is to strengthen the underlying muscles in the face.
"If you strengthen the muscles in your cheekbone you can theoretically lift and sharpen your cheekbones and even tighten your jaw line," he said.
And if the study results aren't convincing enough for you, there are other benefits of facial exercises.
First of all, it's free to do to yourself, or alternatively programs like Happy Face Yoga (which was used in the study) sell affordable packages. Secondly, face exercises don't require any chemicals.
"I think it's definitely a great option for people that don't want to have anything injected in their face," Jaber said. "It's not toxic, it's not expensive. It's free, you can do it yourself."
Want to see what face yoga actually looks like? Watch this:
Related
Before You Go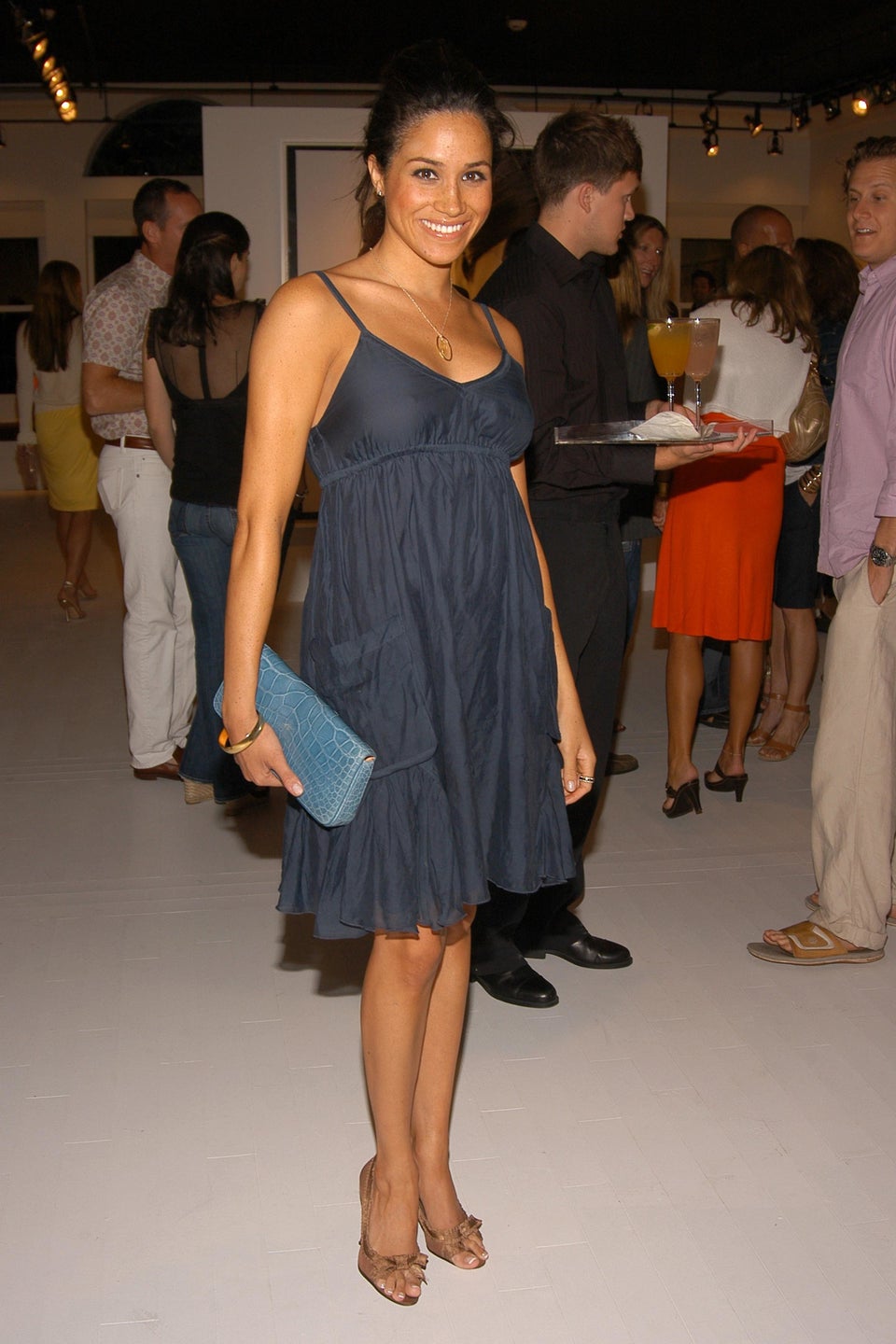 Meghan Markle Style Evolution