A New York Times investigation revealed Tuesday that Facebook has underplayed the extent to which it shared user data with other entities. Unbeknownst to users, the social media giant allowed major tech companies wide access to personal information: for example, Amazon and Microsoft could obtain email addresses, and Spotify and Netflix could read, edit and delete personal messages.
The bombshell caps off a tumultuous year for the company, which has faced a litany of firestorms about privacy and data, election meddling and the spread of false claims during the 2016 election, and a lack of diverse hiring and potentially racist practices.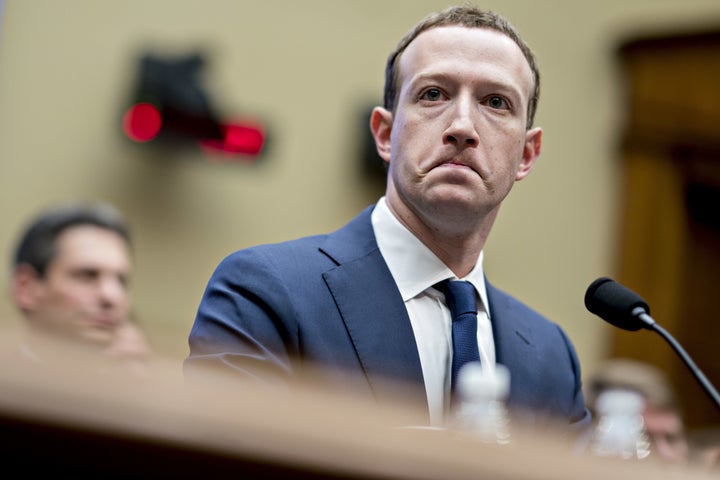 Here's a look at some of Facebook's biggest controversies this year — and how its executives haven't exactly been transparent or candid about them.
A lot of data breaches and invasions of privacy
The company's apparently extensive collecting and sharing of users' data was one of a spate of major data and privacy debacles this year, further raising questions about the company's practices.
Last week, it disclosed that a bug in September allowed apps to access photos of up to 5.6 million users ― including photos that were uploaded but never posted. That followed several other bugs this year that also inadvertently exposed user information.
Mark Zuckerberg's apology tour after the Cambridge Analytica debacle
This spring, the social media giant scrambled to respond to revelations that the data and political consulting firm Cambridge Analytica, which had ties to President Donald Trump's 2016 campaign, improperly obtained the personal information of as many as 87 million users.
Sheryl Sandberg's involvement in a campaign to dig up dirt on George Soros and other Facebook critics
In November, Facebook admitted that it hired a Republican opposition research firm to dig up dirt on billionaire philanthropist and prominent Democratic donor George Soros, a frequent target of anti-Semitic, right-wing conspiracy theories.
The social media giant enlisted the help of Definers Public Affairs last year, initially for tracking media coverage, after widespread criticism of the way Facebook largely dismissed its role in spreading misinformation campaigns during the 2016 election. But the firm's work later expanded to include promoting negative coverage of Facebook's rivals Apple and Google, as well as linking Facebook protesters and critics to Soros.
After The New York Times initially reported on the campaign, including that Chief Operating Officer Sheryl Sandberg oversaw it, Sandberg called the report "simply untrue," saying that "I did not know we hired them or about the work they were doing, but I should have."
But she later admitted that Definers' work had "crossed my desk."
Accusations of racism and a lack of diversity in hiring
After leaving the company in November, former Facebook employee Mark Luckie released a lengthy public statement pillorying the company for its lack of diversity in hiring and patterns of censoring black users' posts.
"In some buildings, there are more 'Black Lives Matter' posters than there are actual black people," he wrote. "Facebook can't claim that it is connecting communities if those communities aren't represented proportionately in its staffing."
Luckie, whose work at the company focused on elevating underrepresented voices, also said he observed a pattern of black people's posts getting misreported or misidentified as "hate speech," explaining "there is a prevailing theory among many black users that their content is more likely to be taken down on the platform than any other group."
Calling all HuffPost superfans!
Sign up for membership to become a founding member and help shape HuffPost's next chapter