 Forget "friending." Facebook now wants to help you "acquaintance" people.
With an update to its lists tool, Facebook is trying to improve the relevance of users' News Feeds by making it easier for individuals to sort distant friends into an "acquaintance" category. People demoted to acquaintance status will still be listed as a user's Facebook friend, but the social network will show less of their content in the user's the News Feed.
Facebook defines an "acquaintance" as "Friends you want to see less of in News Feed." Thanks to the social network's new update, users will be able to more quickly relegate people to the acquaintance list: on the Friends page, you will see a list of suggested users Facebook has nominated for inclusion in the acquaintance list based on your lack of interaction with them online. (See screenshot below)
"You haven't interacted lately with these friends," Facebook explains above the list of suggested users. "Would you like to add them to your Acquaintances list?"
Last fall we introduced the Close Friends and Acquaintances lists to help you see more of what you want in your news feed. Using these lists helps you see more posts from your close friends and fewer from acquaintances you don't know as well.

Today we're announcing a tool to make it easier to add friends to your Acquaintances list with one click.

When you add friends to your Acquaintances list they won't be unfriended or notified. You'll just see fewer of their posts in news feed.
To try out the new feature and relegate distant classmates, former colleagues, high-school sweethearts, and that neighbor who moved away when you were twelve into "acquaintance" territory, go to your Friends List page, then click the "Acquaintances" tab.
I gave the new tool of whirl and was presented with a list of 24 friends, more than half of whom I'd actually like ot hear more from on Facebook (but who rarely make it into my feed).
As users' circle of Facebook friends has grown, Facebook has introduced a slew of changes designed to make it less burdensome for users to sort their friends into lists, and in turn de-clutter their Facebook experience and make the social network more compelling. In September of last year, Facebook launched "Smart Lists," which automatically created friend lists for users based on their alma mater, family, city, and employer.
What do you think of the new feature? Will you use it?
LOOK: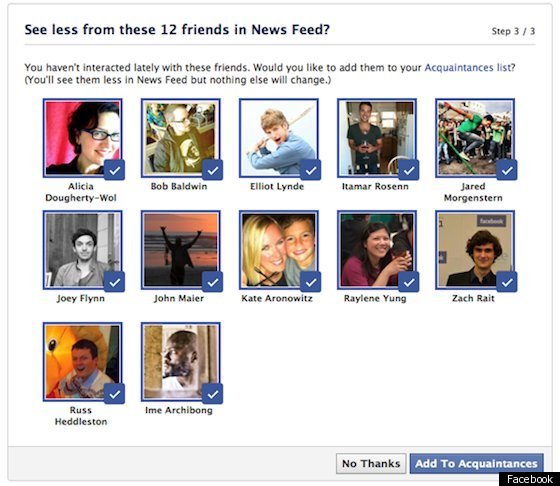 Before You Go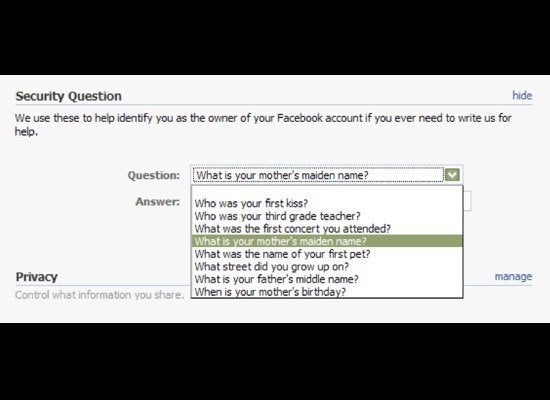 What NOT To Post On Facebook
Popular in the Community