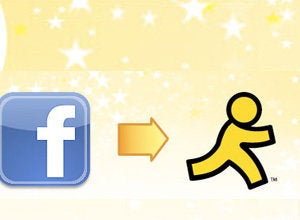 AOL and Facebook will be integrating the two companies' chat features to allow users to chat with their Facebook friends on AIM (AOL Instant Messenger.)
The official launch is expected to come Wednesday, February 10. Until then, users can try the beta version here.
AOL says of the new feature:
Use AIM to chat seamlessly with your Facebook friends. Chat with them in AIM whether they're AIM users or not.
See a screenshot below of what the new integrated Facebook/AIM chat will look like (via TechCrunch):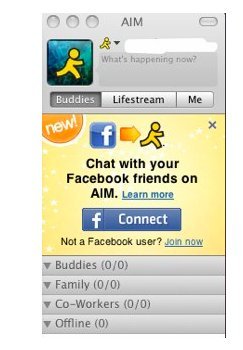 Popular in the Community