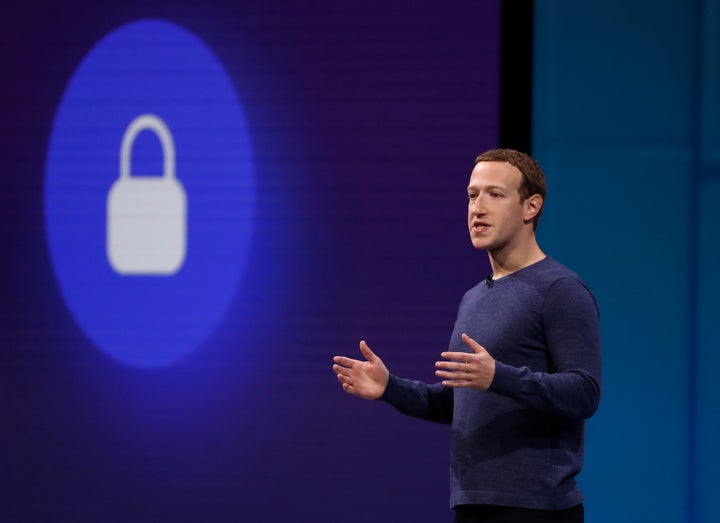 Facebook stands accused of gathering substantially more information on users than it admits, according to claims laid out in court documents filed at the superior court in San Mateo, California, on behalf of a former startup, The Guardian first reported Thursday.
The former startup, Six4Three, alleges that Facebook once used its associated apps to gather information on users by accessing text messages and photos, listening through device microphones and remotely turning on Bluetooth to pinpoint location ― sometimes without explicit consent.
Six4Three detailed the accusations in the fifth version of its official complaint, initially filed in 2015.
Although the case argues for the return of a Facebook policy that has been roundly criticized for failing to protect personal data, accusations of surveillance are enough to raise eyebrows in the wake of the privacy scandal wrought by the research firm Cambridge Analytica.
Rumors that Facebook is secretly listening via users' microphones have persistently circulated due to anecdotal evidence from Facebook users who have described seeing ads on the site oddly related to topics they discussed earlier. The company's CEO Mark Zuckerberg was even asked about ― and denied ― the theory at an April U.S. Senate hearing.
"These claims have no merit, and we will continue to defend ourselves vigorously," a Facebook spokeswoman said in a statement provided to HuffPost. Facebook's main interest, she said, is protecting "the user experience."
Six4Three started waging its battle against the social media giant in early 2015, when, after announcing that it would do so one year before, Facebook axed a policy that allowed third-party developers access to personal information. The startup had offered a controversial app for $1.99 called Pikinis that allowed users to easily locate friends' swimsuit photos.
The app failed to take off, and the policy change spelled the end of it. Pikinis is now defunct.
Six4Three laid out its disturbing claims against Facebook in a January complaint unearthed by The Guardian.
In the filing, the startup says Facebook "explore[d] and implement[ed] ways to track users' location, to track and read their texts, to access and record their microphones on their phones, to track and monitor their usage of competitive apps on their phones, and to track and monitor their calls" from about 2013 through 2015.
Specifically, the suit alleges that Facebook accessed and monitored Android users' microphones without getting explicit permission from some of them.
Facebook stated in March that call and text logging is an opt-in feature for people using Messenger or Facebook Lite, a pared-down version of the site for Android users. But the company said the feature allows it to check only contact information and not the content of calls or texts.
Six4Three also alleged that Facebook has meddled with iPhone photo albums. According to the filing, the company "has not fully disclosed the manner in which it preprocesses photos on the iOS camera roll, meaning if a user has any Facebook app installed on their iPhone, then Facebook accesses and analyzes (using facial and other image recognition) the photos the user takes and/or stores on the iPhone."
The suit appears to refer to photo syncing, a feature that uploads photos from a device into a private Facebook album for easier sharing; Facebook says users must opt into the feature. The Moments app, which Facebook introduced in 2015, also syncs photos.
In another claim, the company says Facebook "implemented a project" to remotely turn on Bluetooth in users' devices without fully disclosing doing so, in order to discern their location.
The startup also states that Facebook used data from Onavo, an app it purchased in 2013, to study what people did on their phones beyond using Facebook, "including detailed information on things such as which apps people generally are using, how frequently, for how long, and whether more women than men use an app in a specific country."
Six4Three alleged that Facebook only partially disclosed that it was gathering such data from users.
Lawyers for the startup did not immediately return HuffPost's request for comment.
Court documents filed last week contain emails and messages between Facebook's senior managers that are currently sealed but may become public in the coming weeks, pending a decision from Judge V. Raymond Swope.
Facebook's ability to disseminate private information has been intensely debated in recent months after a whistleblower revealed that a U.K. researcher used the site to gather data on millions of people and handed it to Cambridge Analytica, which helped Donald Trump's presidential campaign.
Popular in the Community