For the past ten years there was only one answer to the question: "Who owns Internet Video?" It was YouTube, hands down.
But in the past 90 days -- we've seen two major players get in the game in a way that will forever change how video on the web is shared and viewed.
Facebook is growing their native video product in a big way. And now Twitter has arrived with a new driving vision to become a video network provider. Both are strong new players -- with very different plans for the future.
Let's take a moment to explore both offerings -- and why they matter.
Here's what we know. Facebook is out recruiting talent and content, with deals in place with the NFL, outreach to YouTube stars, and even overtures to Jerry Seinfeld's Web original Comedians in Cars Getting Coffee.
"Facebook is already a place where you consume content, and now they are dialing up video," said Ezra Cooperstein, president of the MCN Fullscreen. "This is a year where YouTube is still the dominant platform for emerging talent. It's going to be challenged, and Facebook has to crack [ads]. It could be pretty dangerous for YouTube if Facebook does crack that."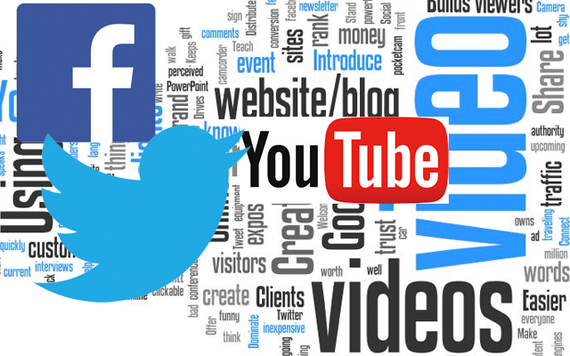 Facebook executives have said publicly they don't see room for pre-roll video ads running prior to content in people's news feeds, citing a need to protect the site's consumer experience.
Ran Harnevo, AOL's head of video until just a few weeks ago, told the WSJ that Facebook has a unique opportunity to shape how Web video advertising works.
"The main advantage of the online video space in the last few years was the fact that it basically had the same ad product the TV industry had." Harnevo said.
If Facebook can invite new short form ads, then it could be a driver to change how web video ads are shaped and delivered -- the next evolution of this space has to include a better ad experience... Thirty-second ads were created for a different medium and are not a good service for digital consumers. Video pre-rolls would be super-effective if they would last five to seven seconds. If Facebook, with over a billion users under their belt, would stick to that format I have no doubt everyone will play along.
But the challenge for Facebook is that while cable TV is a series of channels controlled by a channel changer you hold in your hand, Facebook is a single channel that feeds to you with virtually no user control. It's Facebook's algorithm powered by data about what users "like" and "share" that drives what's served to you. It's TV backwards, with less user control and more behaviors driven by the network algorithm and their paying customers -- advertisers.
So, at a time when users are hungry for MORE control and MORE choice -- Facebook video has given them dramatically less of both. Now, that's not to say that Facebook couldn't give users more tools to find and filter video. But at the moment, there's no evidence they're moving in that direction.
Meanwhile, across the street -- Twitter is moving in a different direction.

TWITTER Video:
Investor and YouTube instigator Jason Calacanis has been an active player in this space. He recently blogged about Twitter getting into video, saying it would double their growth in 18 months as brands throw more ad dollars at both web video and Twitter.
As Forbes contributor Jayson DeMers explained it -- Twitter's new video camera feature is more than just a new video toy for users. With Twitter video you can capture and upload up to 30-seconds of video. And it will share a thumbnail with followers in their feed. But DeMers goes further, "Twitter's video camera is going to change the way many brands use video on the platform. Up until now, businesses had two options: share a 6-second Vine, or create and upload a video to YouTube then share a link."
He says brands will be able to invite fans to share testimonial videos; they'll be able to show off their products directly with fans; they'll be able to get more personal with their followers, sharing product demos and share breaking company news. In simple fact, Twitter video will usher in the era of brand-centric narrowcast video in a way that YouTube never has.
While YouTube has been the big winner in the first round of web video hosting and delivery, most users will admit they've gotten low marks in the area of building community outside of a narrow demographic of teens. Twitter on the other hand, comes at video from the opposite direction. With fans and brands building communities around short bursts of text. Now, adding video has the potential to create explosive and viral video communities.
When I spent time at Twitter last spring, their new head of video, Bajeet Singh was just weeks into his job, but already laser beam focused on the power and importance of video for the Twitter platform. After almost six years at YouTube -- Singh knows better than almost anyone today the importance and complexity of video. And now, with his first product at Twitter out in the wild, it's clear that they've made some very smart bets. Calacanis, never one for small predictions said: "when brands can start hosting native videos they will go absolutely NUCLEAR on Twitter." I'm not willing to go that far, but I do think it's an important step in the right direction
Simply put -- YouTube now has some big competitors for video. And they're taking very different paths. Facebook is looking to drive views to things you've said you like, while Twitter is providing more of a tuner that gives users the control to reach out and subscribe to feeds of content that meets their needs. One thing is certain, web video is no longer a one horse town. Consumers are going to have more choice for how the view and share their video -- and that's going to make for an exciting chapter in the world of video.
Steven Rosenbaum is serial entrepreneur, author, and filmmaker. His book latest book, Curate This! is in print and ebook on Amazon.com. He is the CEO of Waywire.com (enterprise.waywire.com)
Calling all HuffPost superfans!
Sign up for membership to become a founding member and help shape HuffPost's next chapter