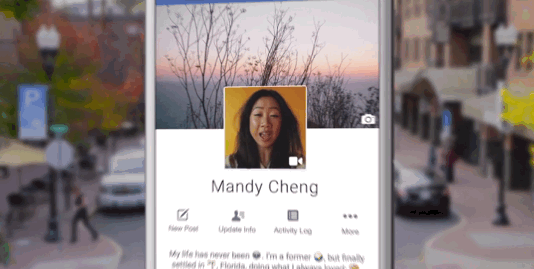 Facebook is about to look very different.
The company announced Wednesday that you will soon be able to set a short, looping video clip as your profile picture. Only a "small number" of iPhone users in the U.K. and California will have access to the feature at first, though more people will gain access "soon."
Your profile will also receive a redesign on mobile, with profile pics front-and-center: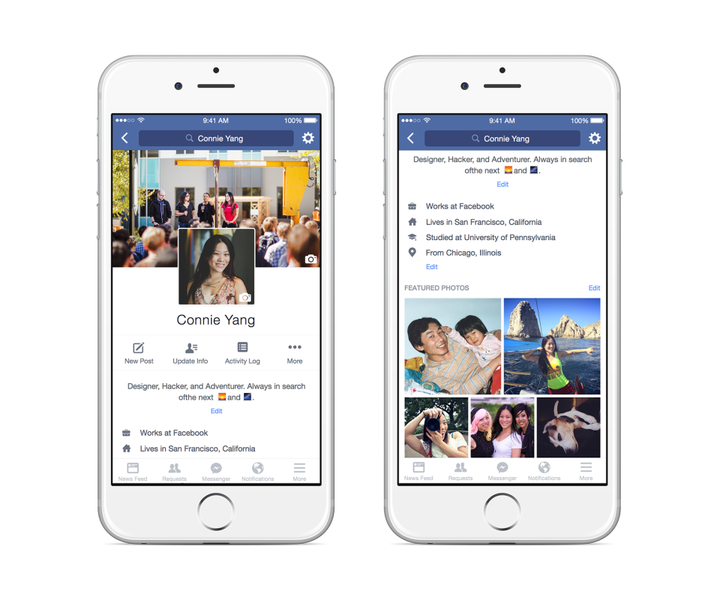 There are more changes, too.
You'll be able to select a temporary profile pic. There's a timer you can set that'll revert the temporary image back to your normal profile pic when you decide you want it to. If you set a rainbow profile image to celebrate Pride, for example, you can have it switch back after a few days without any extra input from you.
You'll also have more control over what information appears at the top of your profile to help "curate" your online identity. If you don't want people to know where you went to college, for example, it'll be easier to nix that information. You'll also be able to fill out a new line that describes who you are -- kind of like a Twitter bio.
The announcement emphasizes Facebook's mobile versions, which are used by 1.31 billion people every month -- a figure that's ballooned by 23 percent since last year.
That said, a Facebook spokeswoman confirmed to The Huffington Post that the animated profile pictures will be viewable regardless of platform, so get ready for a brave new world, people.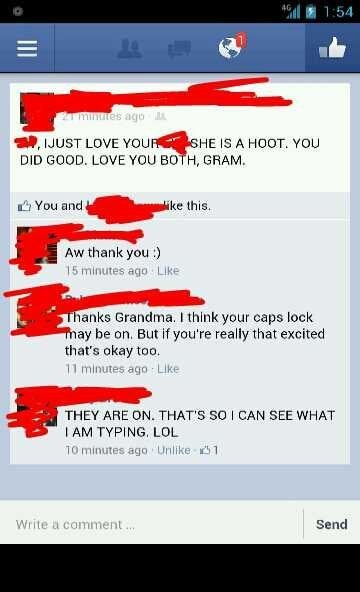 Grandparents On Facebook
Related