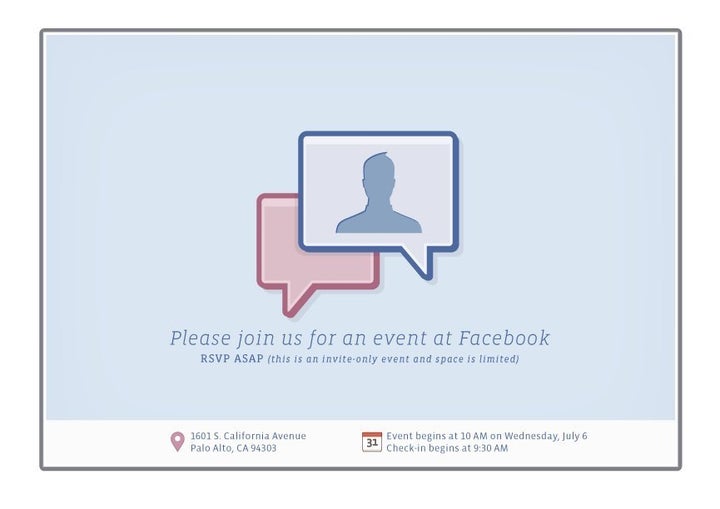 The invitation (which you can see below) says the event will begin at 10 a.m. PDT (1 p.m. EDT) at Facebook's Palo Alto headquarters. Exactly what the announcement will entail remains a mystery.
This announcement comes just after the launch of Google Plus, which has been often compared to Facebook in terms of design and functionality since it launched. Facebook, nor its CEO, have made any comment as to whether or not the new announcement is in reaction to Google's launch, or if the newest social networking service has put pressure on the 500 million user strong Facebook.
Scroll down to weigh in on what you think Facebook will announce.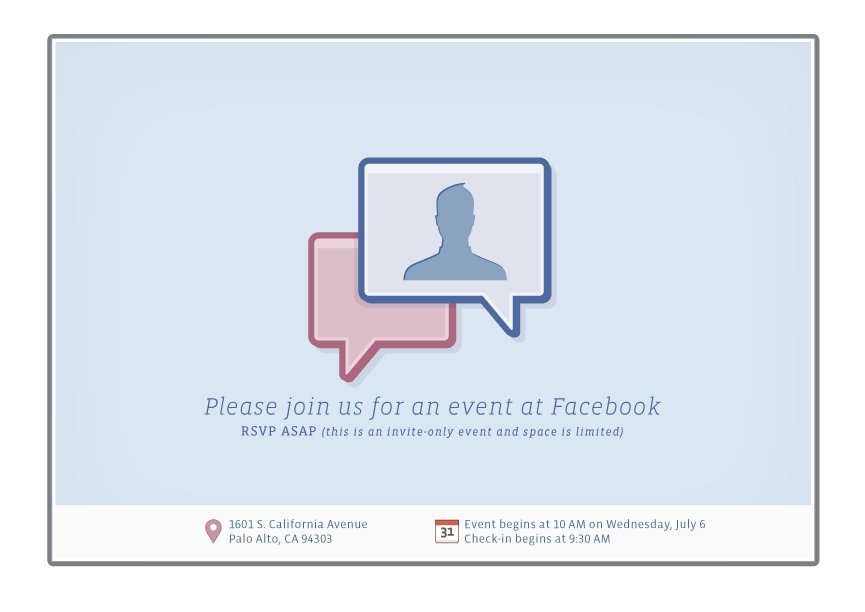 Popular in the Community