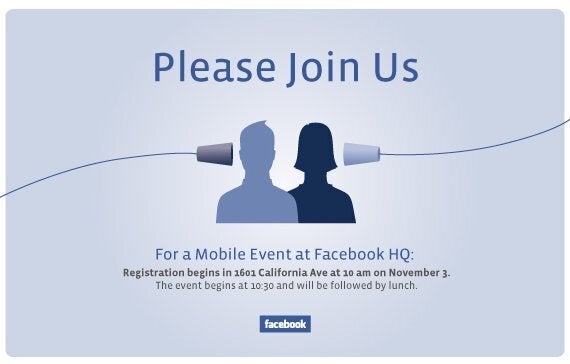 What will Facebook's announcement be about?
Facebook has invited journalists to attend a "mobile event" at its California headquarters on Wednesday morning at 10:30AM PT. (See invitation below)
Rumors are swirling ahead of the event. Although Facebook CEO Mark Zuckerberg has denied such a device is in the works, there have been rumblings that the social network may be working on a secret "Facebook phone." Could that be what today's "mobile event" is all about?
Others have speculated that Facebook will take the wraps off of an official Facebook iPad app, while there has also been talk of a Groupon-like "deal of the day" feature tied to Facebook Places. "Facebook is currently testing a new "Facebook Deals" service which enables businesses to provide deals whenever visitors check-in to a physical store," AllFacebook wrote.
PC World notes Facebook may have a developer-oriented announcement to share: "Although it doesn't have the wow factor of some of the other rumors raised on the 'net, there's also the possibility that Facebook will be revealing a new SDK for app developers (for the development of Facebook mobile apps)."
PC Mag adds, "Well, one obvious guess is a refresh of the Facebook Mobile Web site, perhaps to emphasize the Facebook Places service the site launched a few weeks ago."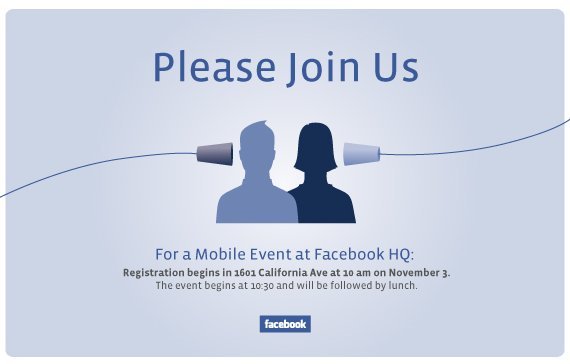 Popular in the Community