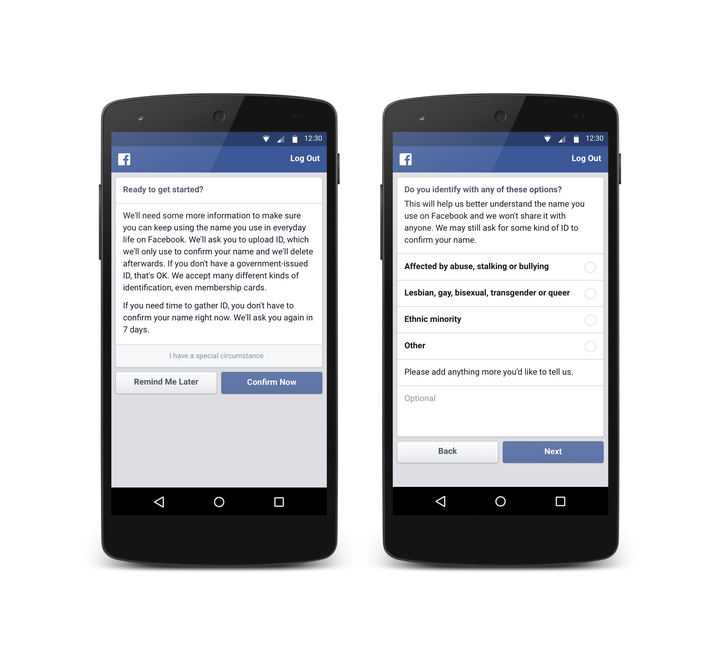 Facebook announced important new steps going into effect on Tuesday towards ensuring greater protections for the privacy of users who, for a variety of reasons, use a name on the site that may differ from the name on their legal documentation.
Earlier this year, Facebook's vice president of growth also published an open letter detailing the changes taking place on Tuesday. In a post, the networking site outlined their two key goals of allowing authentic identity.
"First, we want to reduce the number of people who are asked to verify their name on Facebook when they are already using the name people know them by," Facebook explained. "Second, we want to make it easier for people to confirm their name if necessary. These tools have been built based on many conversations with community leaders and safety organizations around the world."
So how will this function? Facebook walked The Huffington Post through a demo of the new tools on Dec. 14. First, if someone reports a user for using a false name, there will be a series of steps that require the reporting individual to elaborate on specifics.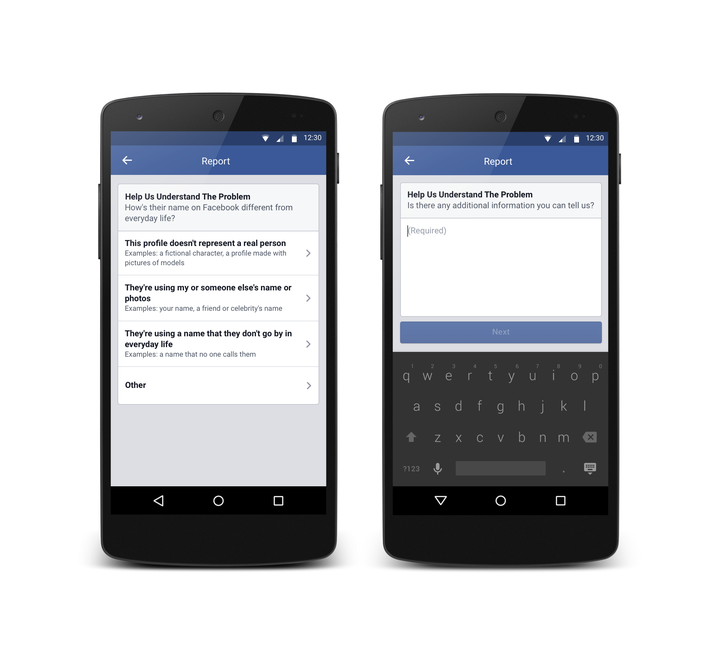 In addition, those whose names have been reported as false are now able to give additional information about why they are using a certain name as a "special circumstance." This move appears to be in response to the way that the reporting process seemed to disproportionately affect queer and transgender people, performers, victims of abuse and other disenfranchised groups who may have the need to use a name different from that on their legal documentation.
A number of representatives of various queer organizations have spoken out in favor of the proposed changes, including PFLAG, The Human Rights Campaign and GLAAD.
"By taking important steps to improve its name policy, Facebook is once again demonstrating a strong commitment to inclusion and respect for LGBT users," GLAAD CEO & President Sarah Kate Ellis said in a statement provided by Facebook. "GLAAD looks forward to our continued work with Facebook to further improve on this policy and ensure that the world's largest social network remains a place where all people can feel accepted and safe to be their authentic selves."
Want to read the statement from Facebook in full? Head here.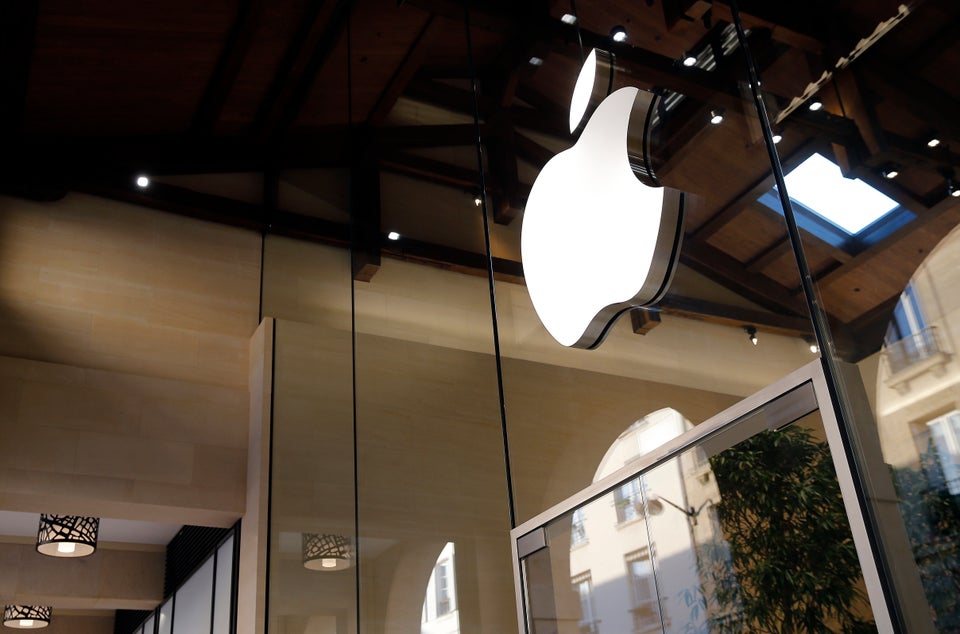 21 LGBT-Friendly Products And Companies
Popular in the Community