An Alabama mom is making headlines this week after her Facebook apology went viral. Kyesha Smith Wood wrote this post to apologize to a stranger after her teenage daughter and step-daughter were "rude," "obnoxious" and "disrespectful" at the movies.
After Wood posted her apology on the McAdory-McCalla Community News Facebook group, the Jefferson County Sheriff's Office page shared a screenshot, along with the caption, "What do you think of the way this local mom is handling this situation? Looks like these children have great parents." That post has over 250,000 likes and 50,000 shares to date.
"I am the mom from the movie theatre. I had taken my daughter to see Cinderella. I was very upset and disappointed in the girls behavior...the note from their mom brought me to tears and shows there is [sic] still good people in the world. I have no hard feelings towards them and I am proud of their parents. The girls are not not bad...they are children. Glad they are learning a lesson. I hope if my teenagers are out and they act up...I hope someone says something to them."
In an interview with Yahoo Parenting, Boyd said the girls' behavior at the movies consisted of giggling, talking loudly and even kicking her seat. When she turned around to ask them to stop, "they just giggled at me and continued with the same behavior." Speaking to the girls after the movie, Boyd explained her situation and "told them they needed to realize that their behavior affects others and they never know what other people around them are going through."
After seeing Wood's apology, Boyd sent her a Facebook message, and the two got to talking. Wood told AL.com, "I thanked her for correcting my girls in my absence and letting them know that they were wrong." She added, "A lot of times people get nervous about saying something to a stranger's kids. But it takes a village to raise our kids. We as a community need to hear this, that there are parents out there who still believe in old-fashioned methods."
In an interview with ABC News, the mom praised Boyd as a "gracious, kind, and forgiving woman." "I've been getting a lot of attention for this story but the real hero is her," Wood said, adding, "She took it upon herself to correct my girls and nobody else around them did."
ABC News reports since the post went viral, Boyd's husband has received several job offers. And as for Wood's daughters, the mom said they are "mortified," but will never behave this way again.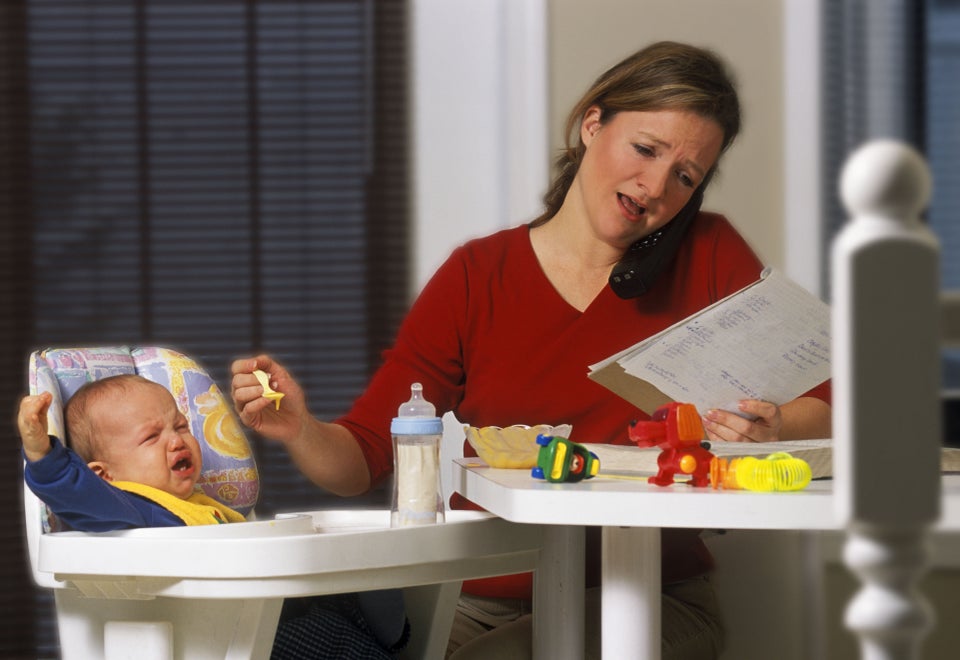 What's Stressing Moms Out?
Popular in the Community