Facebook last September announced a revamped profile layout, called the Timeline. The social network also debuted a handful of new social apps designed specifically for the robust user interface. In January, Facebook rolled out 60 shiny new TImeline-optimized apps, which instantly and automatically share users' activities via the Timeline without any extra steps by the user, something the company initially called "frictionless" sharing. For example, if you're listening to a song on Spotify, the service's Timeline app will post that track on your Timeline for your friends to see and interact with -- you don't have to tell it to share that information.
Some, fearing for their privacy, hold the new apps at arm's length. Read Write Web's Marshall Kirkpatrick, for one, declared "seamless sharing is wrong" back in November, writing, "this is a violation of the relationship between the web and its users. Facebook is acting like malware." But as more developers release apps featuring this deep integration with the site (Facebook says 3,000 have been released in the last two months), frictionless sharing may become inevitable for most users. In fact, Timeline is quickly becoming the norm on the social network. By now, Facebook has nearly phased out the old profile format; most users have converted their profiles to the Timeline (the rest will be automatically updated soon), and brand pages began making the switch in February.
For those excited about the prospect of exploring new third-party products within the Facebook platform, the site already has plenty to offer, from music services to news readers. Facebook recently shared with The Huffington Post its official list of the "hottest" new Timeline apps. Take a look at the slideshow (below) to see the apps that Facebook recommends users try out. Then, browse our slideshows of the site's most-liked celebrities Pages, as well as the profiles with the most subscribers.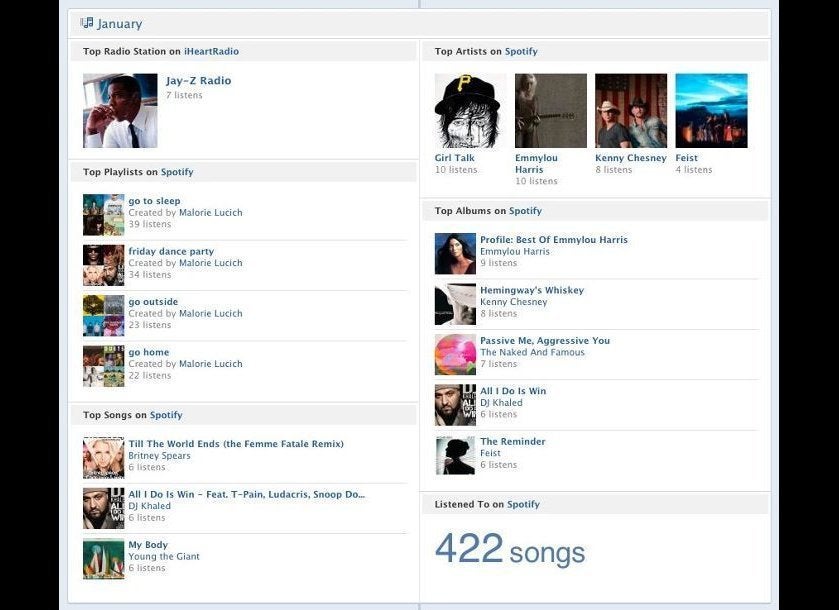 Related
Popular in the Community