A new trend among conservatives on Facebook is to change one's middle name to "Benghazi," the site of a 2012 terrorist attack that the right-wing media insists mainstream news organizations, President Barack Obama, former Secretary of State Hillary Clinton and your mother just aren't paying enough attention to.
The idea behind the Facebook campaign seems to be to call attention to the terrorist attack by squishing it between the wedding photo albums and Upworthy links that populate Facebook. Every time one of the participants writes a status, makes a comment or simply "likes" something, you're quietly reminded of Benghazi.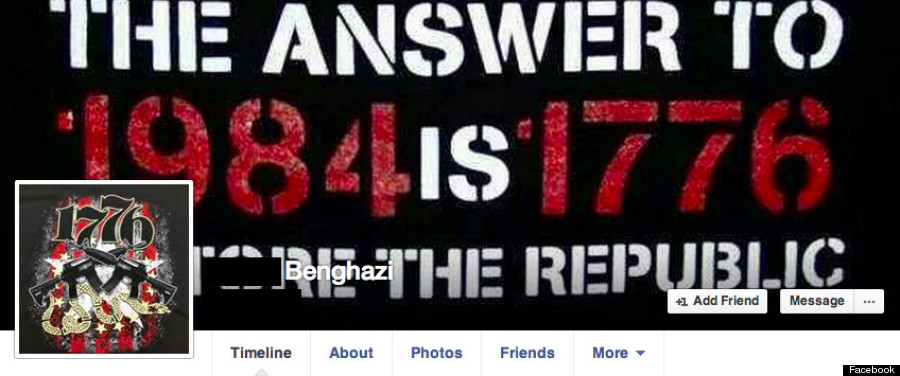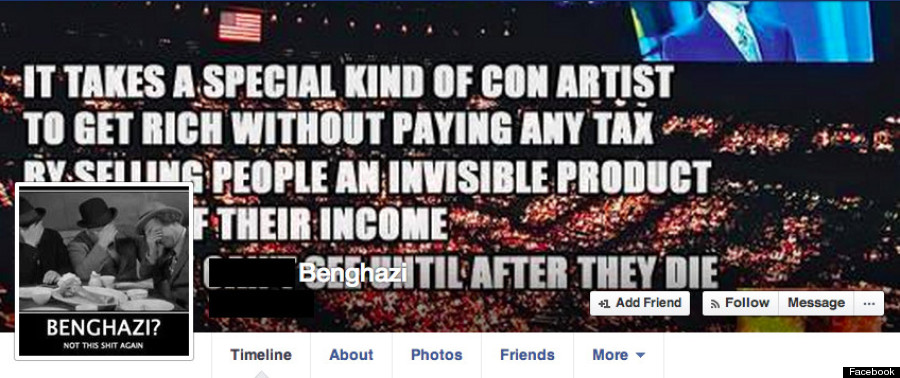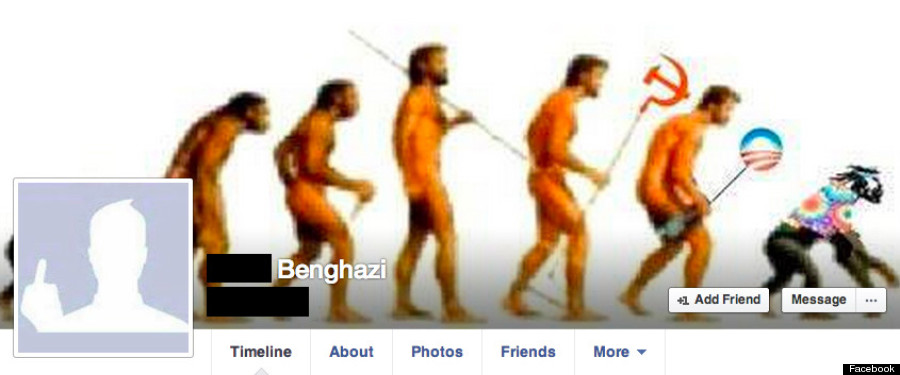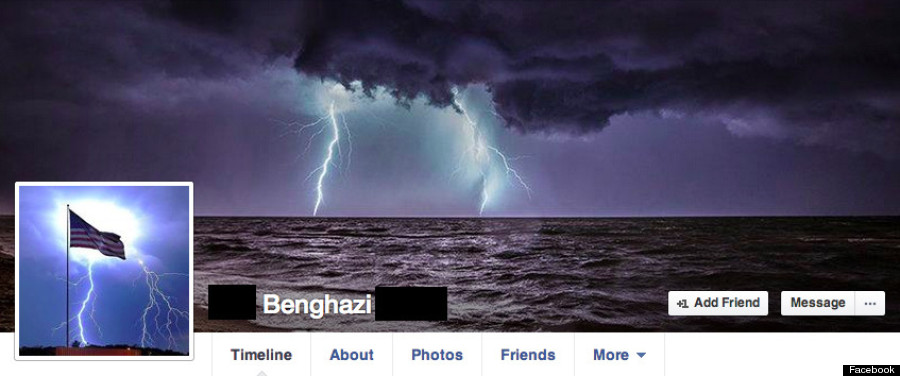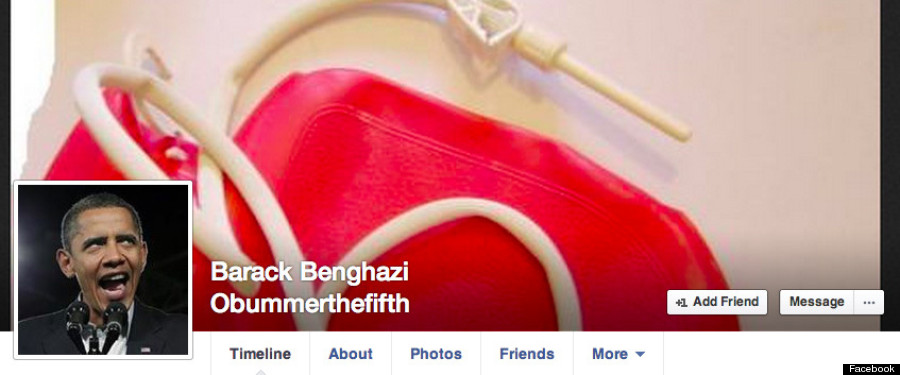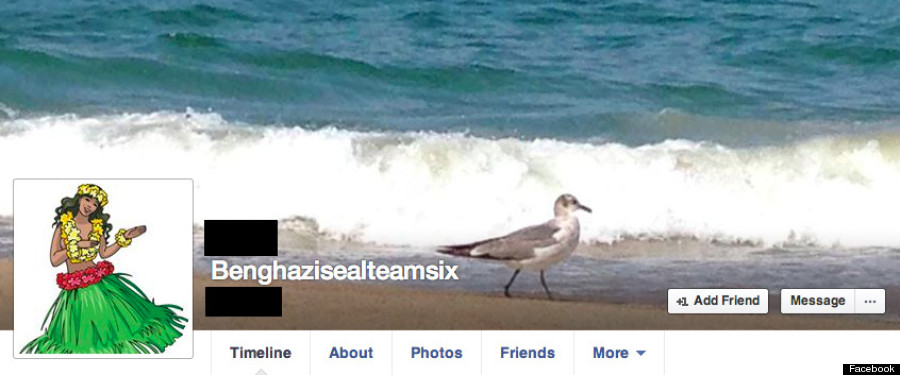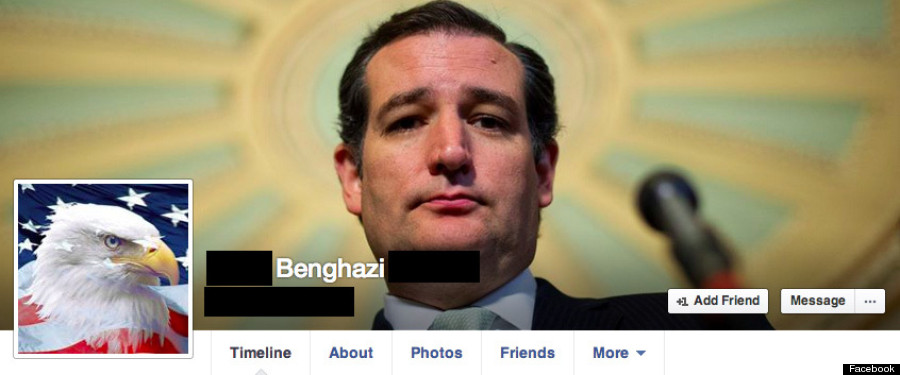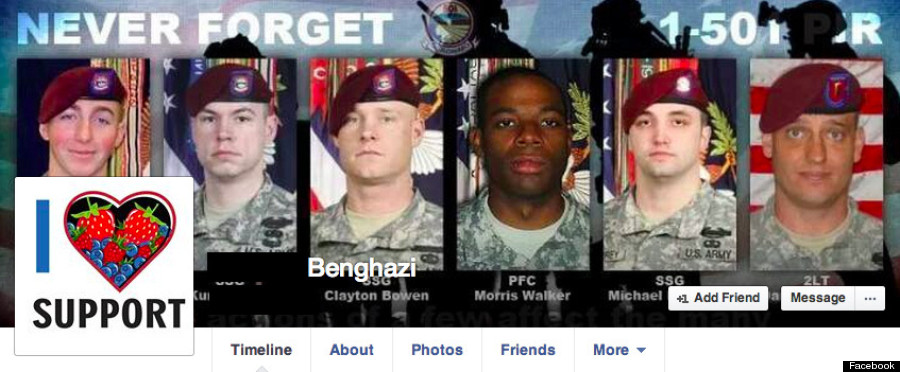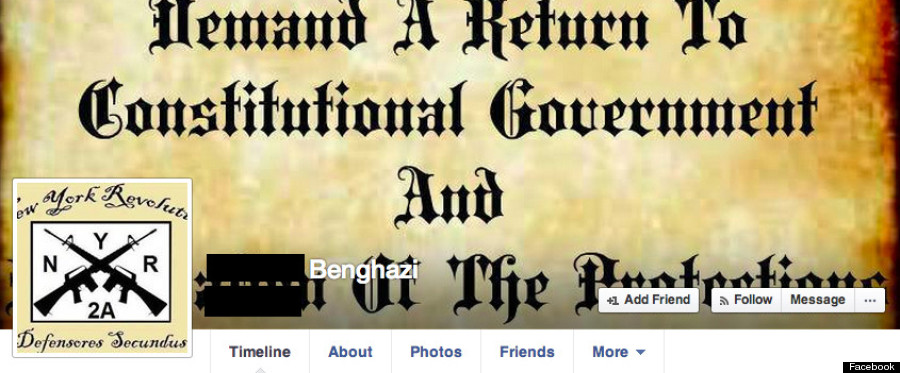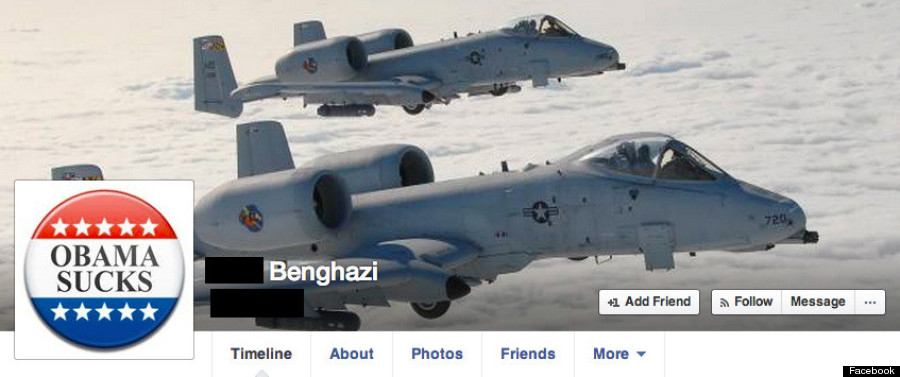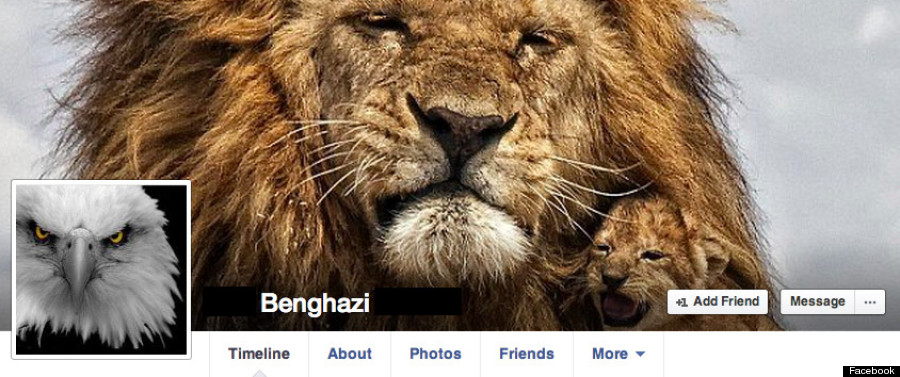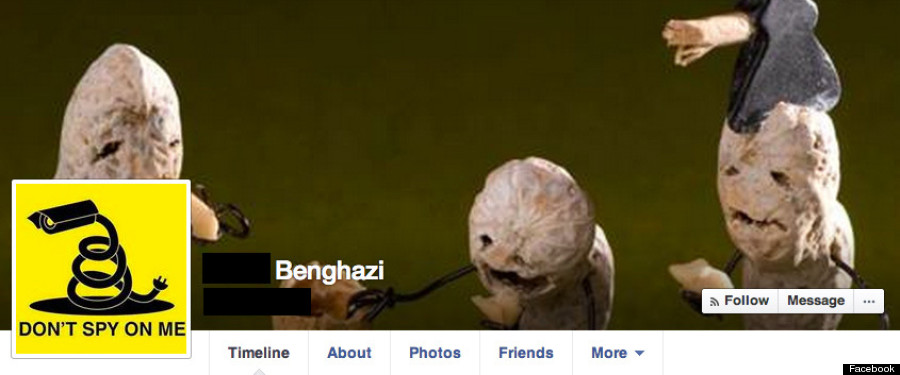 A refresher: On September 11, 2012, armed militants attacked American diplomatic facilities in Benghazi, a large city in Libya. The attackers killed four Americans, including U.S. Ambassador J. Christopher Stevens. Since then, a loud chorus of right-wing commentators and politicians have insisted that the Obama administration should have done more to secure the buildings prior to the attack and should have done less to supposedly try to deflect attention from the incident. (You can have it fully Voxplained to you at Vox.)
Facebook, famously, has a policy requiring members to use their real names. We reached out to Facebook to comment on this political protest, and will update if we receive it.
The tactic of dummy middle names appears to have started as a lefty thing. Since at least 2010, some Facebook users have changed their middle names to "Equality" to show their support for LGBT rights. Last year, the Human Rights Campaign launched a massively successful campaign that asked people to make their profile pictures a red equality sign in support of same-sex marriage.
As with so many Internet trends, it's hard to pin down who or what started the wave of "Benghazi" middle names. But it's been percolating for a while. Calls for the name switcheroo have popped up on Facebook since at least the middle of last year, like this one sent out on a conservative Facebook page with about 32,000 followers.
Before that, there was a campaign to have President Obama change his middle name to "Benghazi," complete with the hashtag #BarackBenghaziObama.
As if "Hussein" wasn't politically charged enough.
Popular in the Community