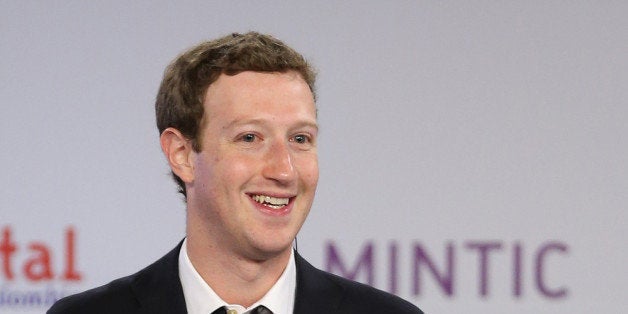 If Facebook were a country, it would be the most populous nation on earth.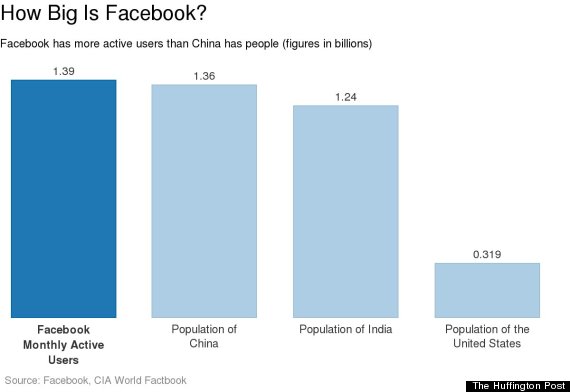 The comparison to China is somewhat ironic, since Facebook is largely blocked there. But that didn't stop Facebook founder and CEO Mark Zuckerberg from visiting last fall, where he met with Chinese business executives and conducted an interview in Mandarin.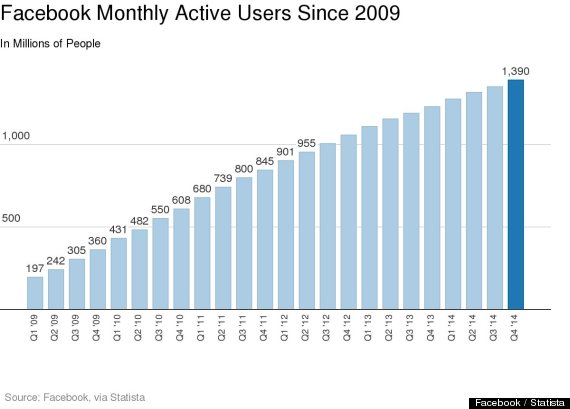 Data for chart courtesy of Statista.
That's one of the reasons Zuckerberg has been pushing Internet.org, an initiative backed by a handful of tech companies, including Facebook, Samsung, Ericsson and Qualcomm, that aims to get Internet access to the two-thirds of the world not yet online.
Facebook reported revenue of $3.85 billion for the three months ending in December, up 49 percent over the same period last year. The company's stock is trading at $76.24, up nearly 22 percent over the last 12 months.
Related
Popular in the Community